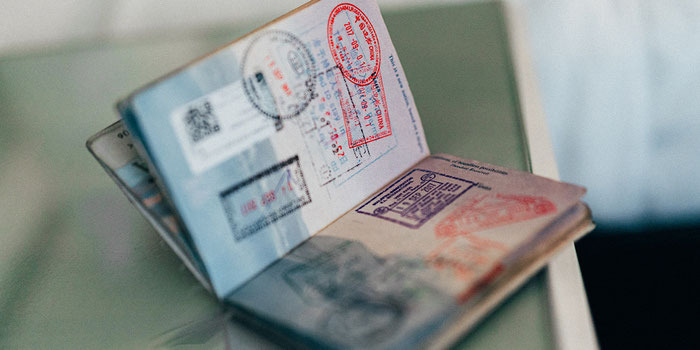 My favorite app for quickly and easily checking current visa requirements anywhere in the world is Passport Index. 
visa reqUirements on a map
One of my favorite features is the world map that has every country color-coded by visa difficulty.
Green countries are visa-free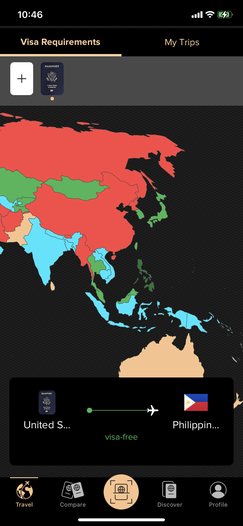 Blue countries are e-visa or visa on arrival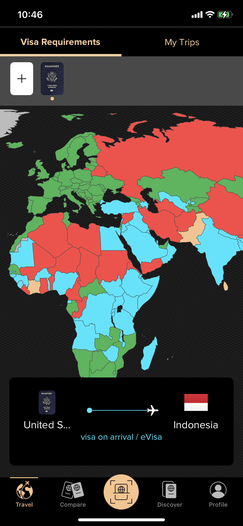 Orange countries require an eta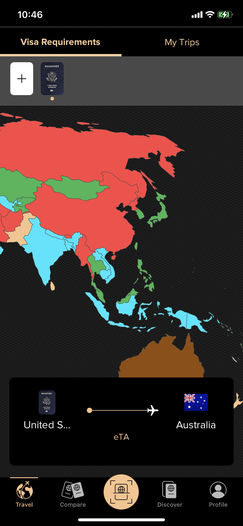 Red countries require a visa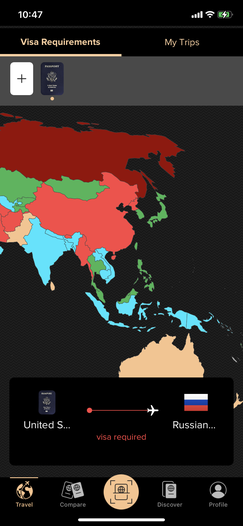 Compare passports
You can also compare your passport with other passports to see what advantages or disadvantages each of them have.
This is a handy feature if you're traveling with friends with different passports because you can easily see where you can both go together (or just give them bragging rights).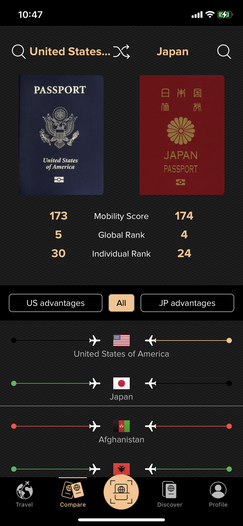 Discover passport ranks
You can see the current rankings of all global passports, or you can see ranks by  individual country, or ranks by the welcoming score of a country.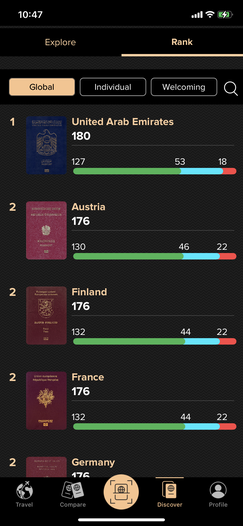 Explore global passports
You can explore passports alphabetically, by region, by type, or by color.
Create a profile and save trips
Add your passport to see your current stats at a glance and you can also add in all your trips to get a world map of where you've been and how many countries you've visited.