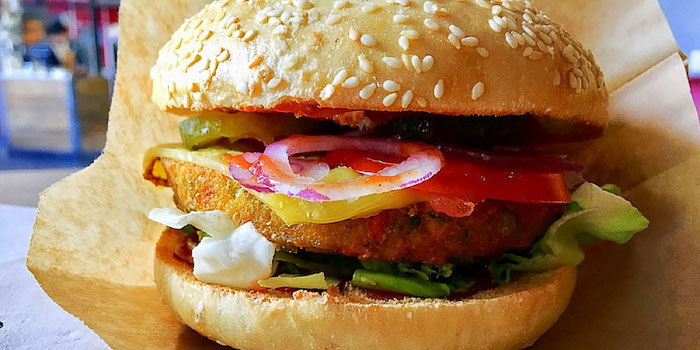 In the foodie city of Vienna lives the very awesome fast food restaurant Voodies.
Taking it's name from vegan and foodies combined, this place is exactly that.
Tasty eats for vegans!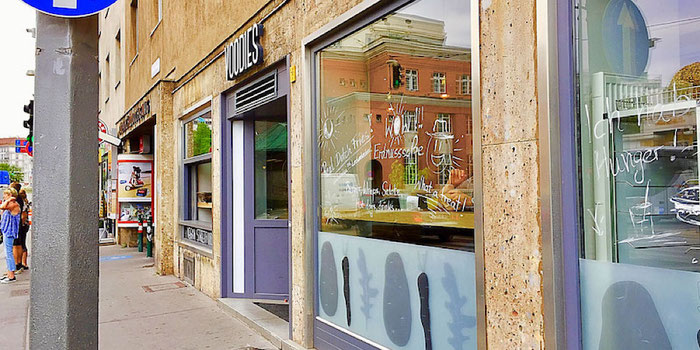 fast food fun
Voodies makes healthy food not only appetizing, but also fun to order.
You can choose anything a la carte or you can make it into a menu meal by choosing your fries, sauce, and drink.
It's like a whole choose your own adventure meal time!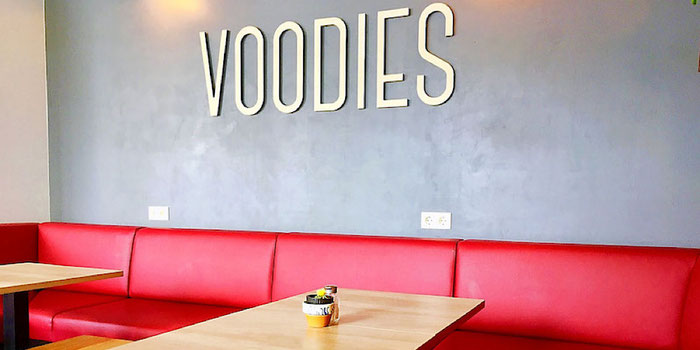 choose your burger
You can get a wheat or millet burger patty in a classic, cheese, or a satay burger. 
I tried the cheeseburger.
Because cheese.
And upon the helpful recommendation of the staff, I went the millet based burger patty, which was a delicious, soft, savory, perfect burger texture.
The cheddar cheese was a nice bold yet mild flavor, complimented by the sweet and tangy barbecue sauce.
And the rest of the gang, all the burger classics - lettuce, tomatoes, onions, and pickles - were all fresh and crisp. 
A perfect burgery combo of flavors and textures. 
choose your fries
Choose sweet or savory - Sweet Potato Fries or Real Dutch fries.
I love Dutch fries - the quintessential classic, chewy fries drowning in creamy mayo.
Since Voodies makes them fresh in house, they got 'em right.
Hot, fresh, crispy, golden fries.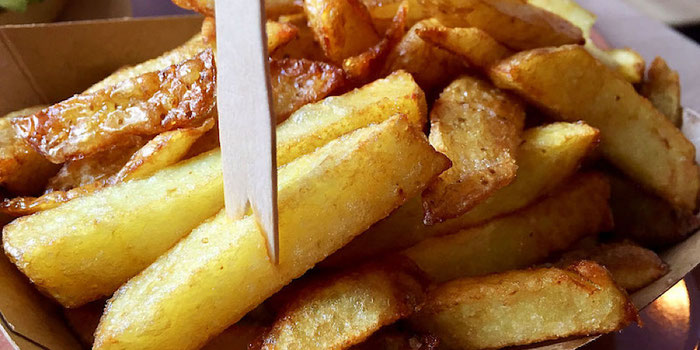 choose your sauce
There's a huge range of dipping sauces to choose from - 11 in total!
I'm always a fan of house specials (because they're special).
This one was mayonnaise, ketchup and freshly chopped onions, so I definitely needed it for the Dutch Fries.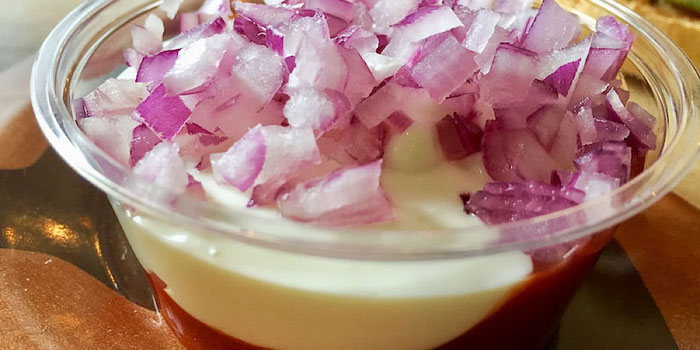 choose your drink
Voodies offers a trio of house-made fresh lemonades, with names just as fresh. 
Jack Lemon is a classic lemonade with agave and mint.
Brain Booster is a lemon and orange juice blend infused with turmeric and pepper.
I tried the Clockwork Orange which was a bright, refreshing blend of fresh squeezed orange juice with agave and mint leaves.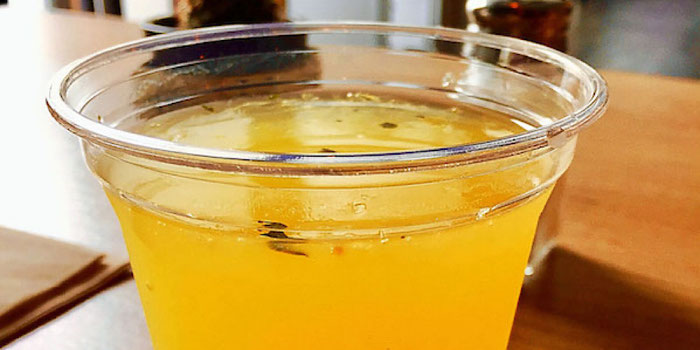 choose even more
Hot dogs!
Or, Not dogs!
Pick a Chicago dog with savory sausage and tangy mustard or go for a kick with a Chili Dog with spicy jalapeños.
There's a selection of wraps such as Mexican with corn and kidney beans, Italian with olives and tomatoes, and a third with nuggets and guacamole.
Salad lovers, pick your favorite lady.
Marilyn Monroe's got sprouts and cheddar cheese.
Brigitte Bardot has lentils and nuts.
And Sofia Loren's got olives and tomatoes.
More snacks include chips and guac, nachos, nuggets and eatballs (meatballs minus meat!).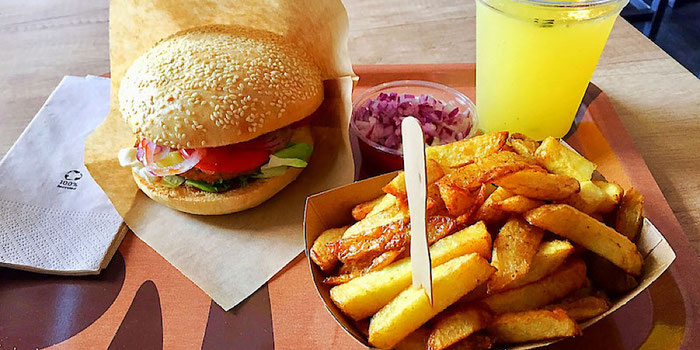 visit voodies
Visit Voodies at Rechte Wienzeile 1B.
Open 11am-9pm daily.
Get delivery from lieferservice!