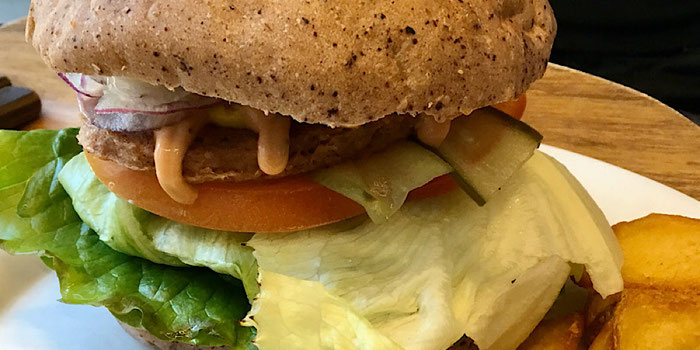 Yummyyomil (야미요밀) is a 100% vegan bakery in Seoul that makes all kinds of delicious sweet and savory baked goods, including homemade mayonnaises and cheese sauces, plus they specialize in a huge selection of vegan burgers!
Yummy is right.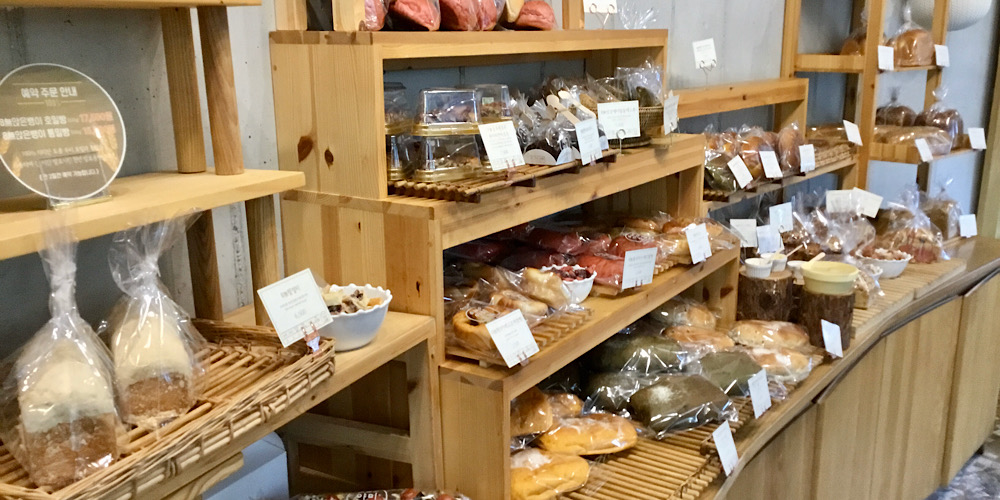 As if breads, pizza, scones, brownies, cakes, and cookies aren't all insanely amazing, there's also a giant burger menu of a dozen different burger tastes and styles.
Choose one of the many burgers, and get fries plus a coffee or ade for a filling meal!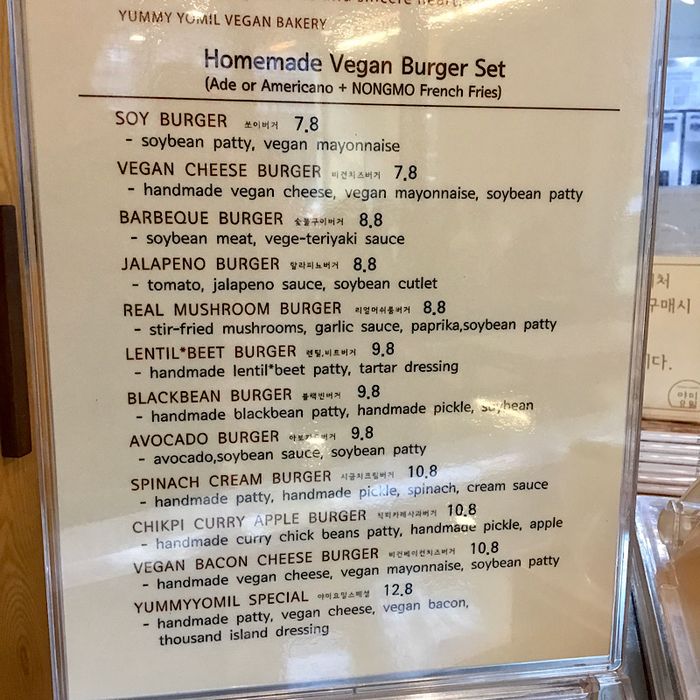 Cheese burger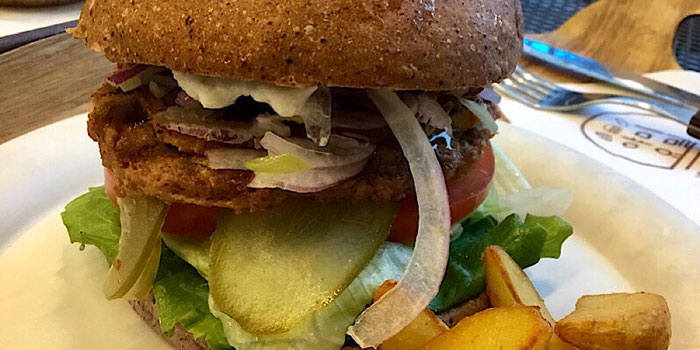 Always a burger lover, I had to try the vegan cheeseburger and it was spot on for taste and texture.
A very meaty soy patty, covered in homemade vegan cheese, creamy mayonnaise, and fresh lettuce, tomato, onion and pickles, sandwiched between two freshly baked burger buns - absolute perfection.
Soy buRger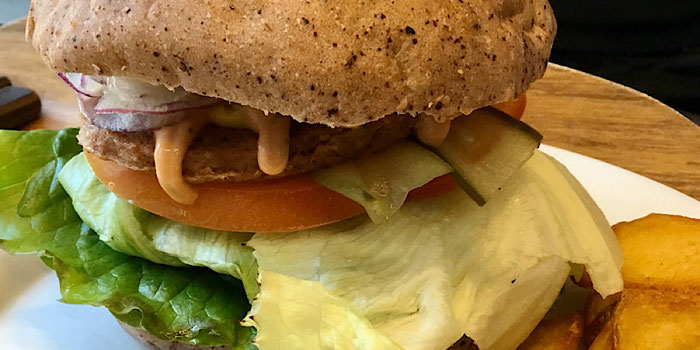 Also comes in an equally delicious and slightly less messy burger without the cheese sauce, but generous tasty mayo.
Spinach cream burgeR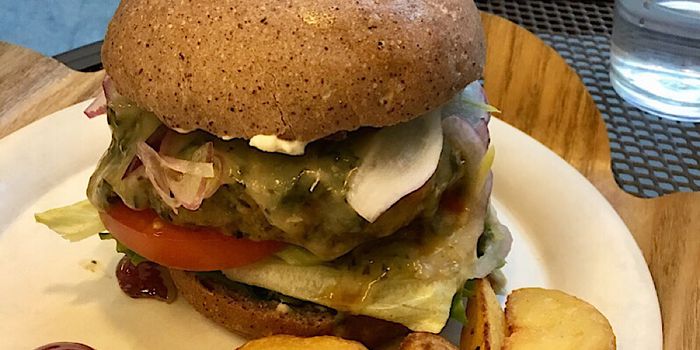 Also a sucker for anything drowning in creamy sauce, the Spinach Cream burger was a nutrient-rich green spinach patty, totally smothered in a tasty thick cream sauce, combining into a divinely luxurious veggie burger. 
Go visit