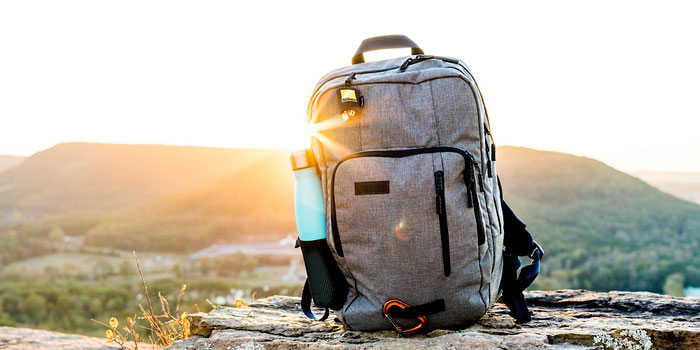 As a minimalist full-time traveler who travels carry-on only, I believe in traveling light, and I keep everything I own in one bag.
So, the bag I choose to store all my worldly possessions is pretty important.

It has to be functional, well designed, and lightweight.
It has to be easy to use and carry to make traveling easier.
It has to be stylish enough to allow me to blend with the locals anywhere I go in the world instead of looking like a tourist. 
And guess what, I recently got a Cabin Zero Bag that is all of those things.
anti-theft features
Ticking all the boxes, the Cabin Bag Mini is clean, modern, stylish, and safe.
There are only 2 external zippers, both hidden by fabric so there's less opportunity for pocket pickers to get into your stuff.
Plus the YKK zipper to the main compartment is easily lockable. 
The bag comes with a massive 10 year warranty that you can even extend to a whopping 25 years just by liking them on Facebook.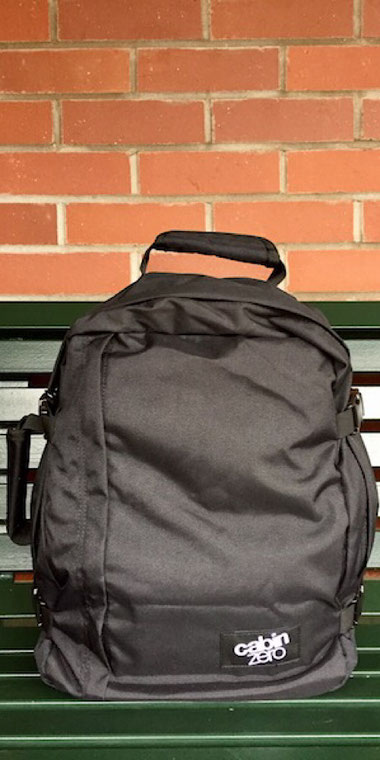 And, it also has a built in global tracker tag so you get lifetime tracking of your bag if it's stolen or lost, even in airline cargo since the system works with the airlines', too.
It is airline approved for cabin travel.
Weighing in at only 600 grams, this bag is amazingly lightweight, which makes it easy to carry and even easier to weigh in under most airline's carry-on weight limits.
Traveling with this bag is a breeze. 
easy open access
It's designed well with high quality fabric that's fade and light resistant and waterproof.
The main compartment opens up flat for easy access to everything.
Way easier than stuffing things in and out of a traditional backpack where you can never quite reach the bottom. 
Stay organized with a laptop compartment, 2 internal zippered compartments and one external compartment that are all super spacious.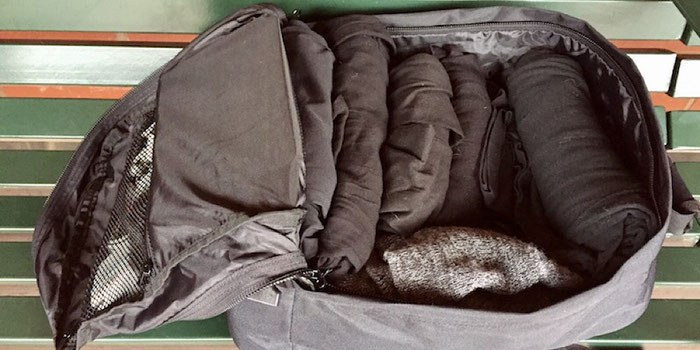 compression straps
Four side compression straps cinch down any bulk into a nice tidy rectangle. 
Comfy mesh padded shoulder straps easily support the bag on your back or use it to grab and go by the sturdy top or side handles.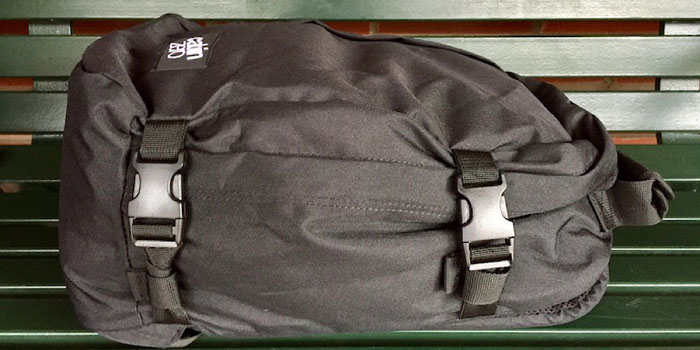 check out cabin zero
Go check out Cabin Zero. 
It also comes in a 44L and more styles and colors, too.
Shipping is totally free to any country.
Also check out the new Military edition.