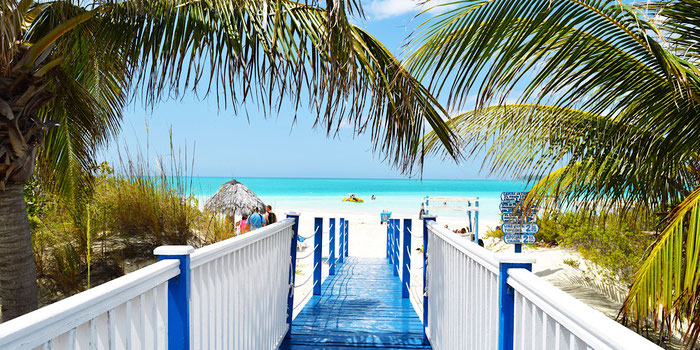 It's time to book the greatest vacation of your life.
You're probably going to look into a vacation in the Caribbean.
If that's the case, then you have a few options.
One, you can book a cruise to the Caribbean.
This can be fun because you get to see a lot of different places in a short period of time, but you also feel rushed when you're on the island because you know there is a departure time.
If you go to the beach, you can't completely unwind and fall asleep without worrying about potential consequences.
You also can't travel to the other side of an island to explore mountains and waterfalls because you won't have the time.
Two, you can book a room at a hotel.
This can be nice at times, but you will have to listen to the people in their rooms on both sides of you, which can be a problem whether they're a couple or a family.
You will also be eating breakfast, lunch, and dinner with the crowd.
And, of course, you will be sharing the pool with others.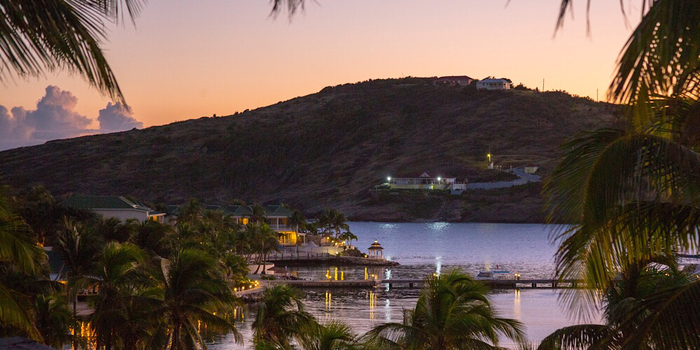 Three, you can look into Caribbean vacation homes.
This is your best option because you will have the freedom to roam as you please, and you won't have to dine with anyone else unless it's someone you choose to dine with.
When you dine, it might be from an elevated pool deck with an outdoor kitchen, where you're sitting a few feet away from the pool and overlooking the gorgeous turquoise waters of the Caribbean.
Once you have established where you would like to situate yourself, it's time to go out and explore the islands.
Below are some good ideas for your Caribbean vacation, but this list isn't for people who want to visit the islands just to sit on the beach and drink all day - this is for people who want to go out and see the world!
Jamaica
Let's begin with Jamaica.
If you visit this popular Caribbean island, then it's highly recommended that you go to Dunns River Falls and Park.
It's probably going to be crowded there, but no too crowded that you can't move around.
The falls have different tiers and cascade over and over again.
You can climb up these falls with ease because they aren't steep.
If you're going to visit the island of Jamaica, this is a must.
If you're super adventurous, consider a wild ride up the Blue Mountains so you can explore the Mavis Bank Coffee Factory.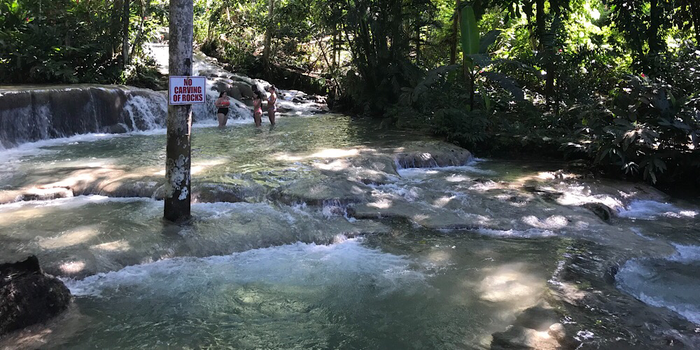 St. Lucia
A less populated but beautiful island is St. Lucia.
When you arrive, beware that the drive from the airport to your destination is sure to be a heart-stopping one.
You will be traveling on a one-lane road with hills and no shoulder to your left and a cliff to your right.
Many times, your driver will have to pull to the side at the last second as another vehicle approaches at high speed from around the bend.
If you desire adrenaline, this is one way to get it going, but you can also take a much safer helicopter ride.
Either way, once you're settled, you can book a jet ski, kayak, sailboat, and much more. It's also recommended that you visit the Pitons.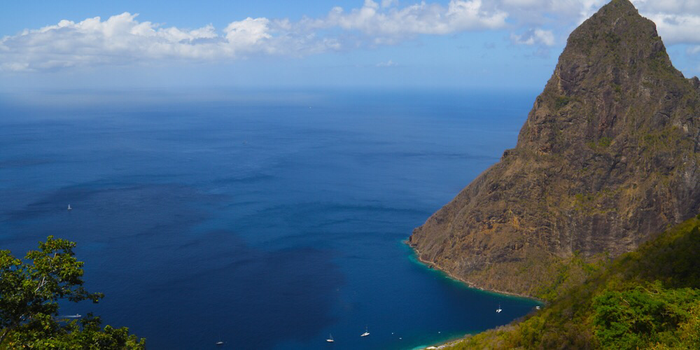 St. Maarten
St. Maarten isn't talked about much as a Caribbean destination, but it should be.
It's a beautiful and safe island with friendly locals, gorgeous beaches, and great food.
The biggest attractions is Maho Beach, where airplanes fly so low while coming in for a landing that people on the beach get knocked to the ground (if they stand in the center of the beach)!
If you prefer a more peaceful experience, visit Mullet Bay Beach, walkable from Maho Beach (about 10-15 minutes), but driving is recommended if you have a car.
At Mullet Bay Beach, you can pay $15 for a chair and umbrella, then sit back and enjoy the scenery, which might include a sailboat or yacht anchored right off shore.
The nightlife in St. Maarten is also the best you will find anywhere in the Caribbean.
The party starts at around 8 p.m. and doesn't wind down until 2 a.m.
Most of the nightlife is walkable, and everyone is friendly.
The perfect way to have a good time!