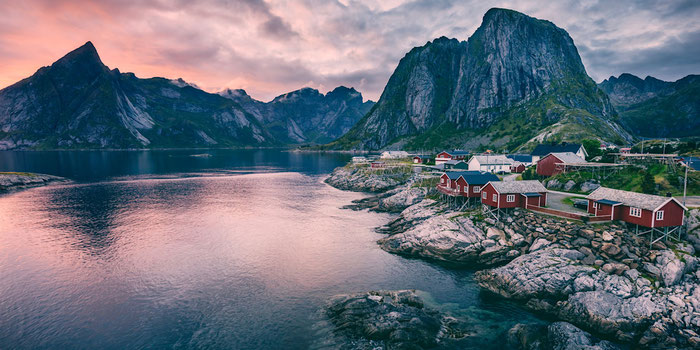 Scandinavia region lures travelers from all over the world to view the dramatic fjords, snow-swept winter landscapes or cosmopolitan cities. Scandinavia tours have become popular, and you can experience the northern lights and the midnight sun during daytime. You simply won't get enough of pristine landscapes blending into the effortless cool to Danish hygge and Swedish shabby-chic cafes. If you are looking for a real adventure, then the following are must-see attractions during your tour.
Tours of the Scandinavian capitals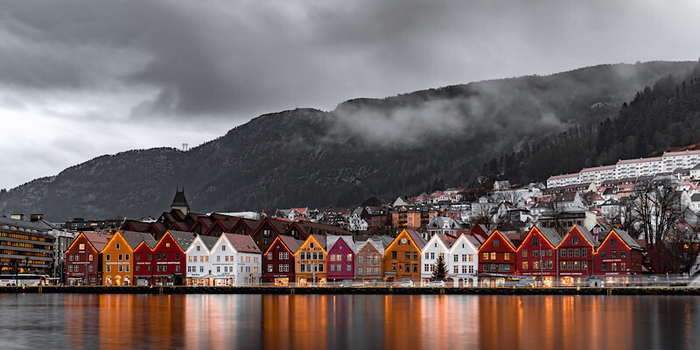 Scandinavia is a breathtakingly beautiful area consisting of Norway, Sweden and Denmark, and neighboring Finland. When touring Scandinavia's capital cities, be ready for the cosmopolitan glamour, some hygge, and astral historical attractions.
The key cities within the Nordic region include Oslo, Copenhagen, Stockholm, and Helsinki. You can spend lots of time in these cities while sorting logistics of your next places to visit.
Ultimate Norway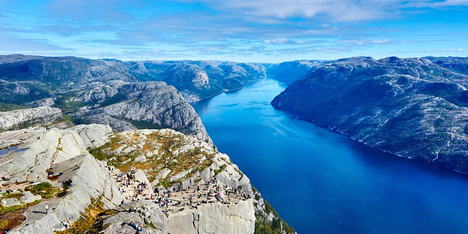 Norway is among the Scandinavia countries and home to incredibly beautiful destinations. From scenic cities and villages to mountainous areas and farmlands, Norway has got it all.
With many breathtaking destinations, you will have an unlimited choice during your tour, and that's the beauty of the whole journey. Of all the places you would love to visit in Norway, here are some of the most breathtaking ones.
The Atlantic Road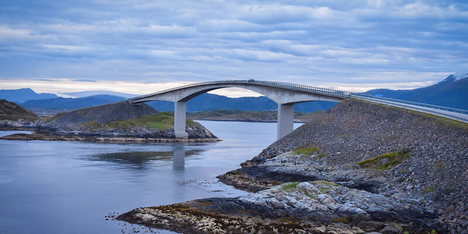 This unique human-made road is 8 kilometers long and hugs the Norwegian coast in a sequence of stunning bridges. This road has a National Tourist Route status which connects with the mainland of over eight bridges. The Atlantic road also spans across a series of islands and islets.
During summer and spring, the way is calm with colorful and wild blossoming flowers. However, in winter, the road is different due to the wild waves from the northwest, whereby foam breaks over the way. The way extends towards Kristiansund with stunning scenery you wouldn't want to miss.
Trolltunga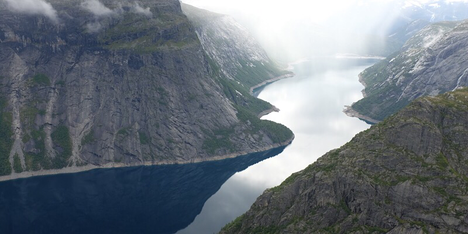 This is where your heart beats faster with the mere thought of sitting at the tip of a huge rock formation as your feet dangle 700m above the crystal blue fjord. In Norwegian, Trolltunga means Troll's Tongue, and it's a real adventure. Visiting Trolltunga when it's snowing can be challenging, especially when hiking. Hiking Trolltunga with success is the greatest achievement of bravery.
Kjeragbolten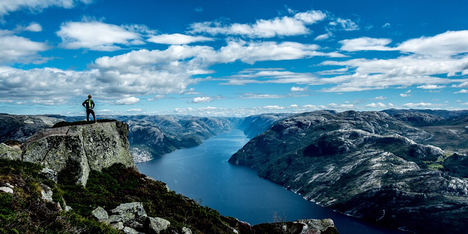 One of the most unique and stunning places in Norway is Kjeragbolten. Although creepy and fun at the same time, you will see people standing on top of the rock 1000 meters above Lysefjorden. You can imagine how scary it is to stand there, but - fantastic! If you fear heights, then Kjeragbolten should be a no go zone for you. But this doesn't mean you shouldn't watch the happenings there. The Norwegian landscape is diverse due to the waterfalls, meadows, snow and much more.
Scandinavia has a beautiful wilderness with glaciers in the north, while the forests and lakes in the south. It has exciting cities which are clean and attractive hence an excellent destination for travelers. The Best Scandinavia Tours & Trips 2019 include Scandinavia's capitals with a rich history, cosmopolitan atmosphere, and tradition.