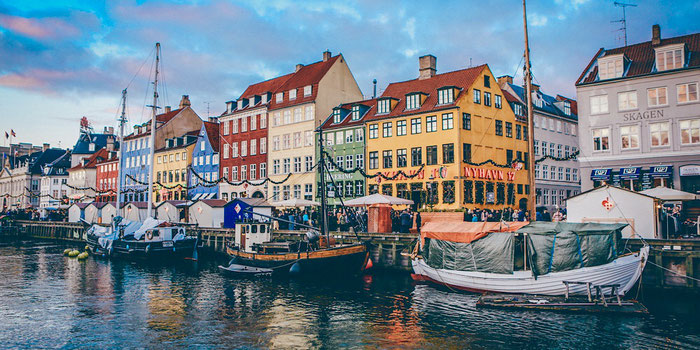 The lovely town of Copenhagen is quite the sprawling vegan mecca! Who knew? I found nearly 100 veg-friendly options all over town.
And it's not just quantity, folks, it's quality! Really amazingly inventive and perfect plant-based creations from such passionate, cruelty-free chefs. Definitely one of my new favorite foodie cities. Here's some of my top recommendations on where to find the best vegan food in Copenhagen.
42 degrees raw
Pilestræde 32
Vegan raw food spot with burgers, pizzas, lasagnas, sandwiches, bowls, coffee and juice bar. 
cafe n
Blågårdsgade 17
Cute little all vegan cafe and coffee shop with cakes sandwiches, salads, soups and more. 
express pizza
Mimersgade 102
Veg-friendly pizzeria with an entire separate vegan menu of mock meats and vegan cheeses. Very yum.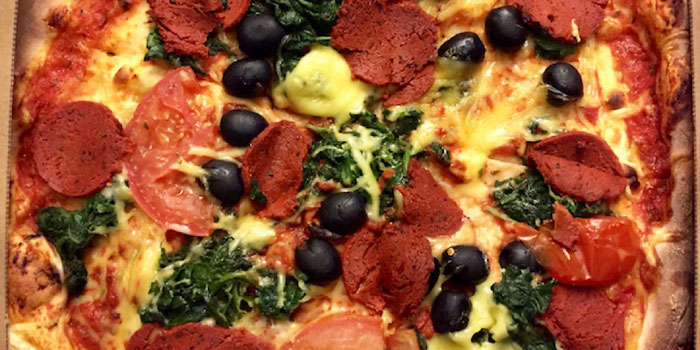 friends and brgrs
Vimmelskaftet 47
Veg-friendly burger place that serves up a scrumptious vegan burger with creamy vegan aoili sauce. 
greenburger
Frederiksborggade 26
Vegan burger restaurant dishing up some delectable vegan burger meals with all house-made goods. Check the yummy review. 
green sushi
Grønnegade 28
Veg-friendly sushi restaurant that has a large selection vegan sushi with avocado, tofu and tempura. 
halifax
Frederiksborggade 35
Veg-freindly burger bar with multiple locations that has a couple very popular tasty vegan patties.
harbo bar
Blågårdsgade 2D
Veg-friendly cafe serving lots of vegan options for brunch, sandwiches, and cakes and dessert items.
kaf
Birkegade 21
Vegetarian cafe with lots of vegan goodies, brunch options, and especially desserts and cakes. 
kalaset
Vendersgade 16
Veg-friendly cafe that has several vegan items for brunch, snacks, and a scrumptious vegan chickpea patty. 
the organic boho
Gothersgade 5
Vegan organic spot with snacks, sandwiches, burgers, wraps, bowls and a juice and smoothie bar. 
the organic lab
Store Kongensgade 6
All vegan cafe and bar serving up some pretty eye-pleasing haute cuisine.
simple raw
Gråbrødretorv 9
Vegan gourmet raw food restaurant if you have a taste for fancier plant-based dishes.
souls
3 Melchiors Plads
All vegan and super stylish cafe serving up burgers, pizzas, salads and more. 
urban house
Colbjørnsensgade 11
Not all vegan (and not even just a restaurant!) this place has quite a luscious house-made vegan burger. Read my review.
urten
Larsbjørnsstræde 18
Vegan restaurant with a menu of inventive fusion blend of French, Italian and Nordic cuisines.