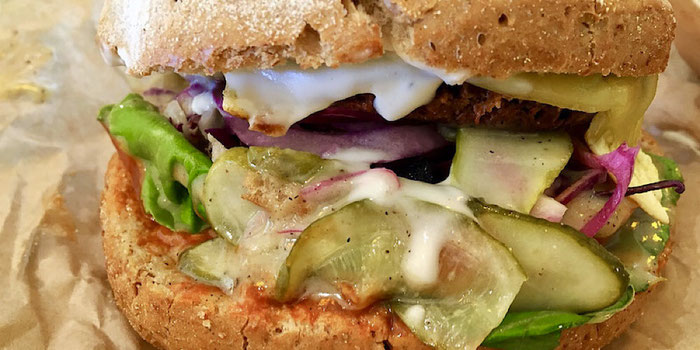 On a recent visit to the lovely foodie city of Copenhagen, Denmark, I was so excited to discover GreenBurger.
A restaurant completely devoted to vegan burgers and being green?
I could not be more happy.
So this vegan burger absolutely had to go check it out! 
bright and modern
I immediately liked GreenBurger because of all the bright and upbeat decor.
The restaurant is open and airy feeling, spacious, and full of natural light from the large street side windows.
The colors from the logo pop throughout the restaurant in a cheery bright lime green and a bold kelly green, from everything to the walls to the pillows on the chairs.
And cool tunes to bop your head to as well.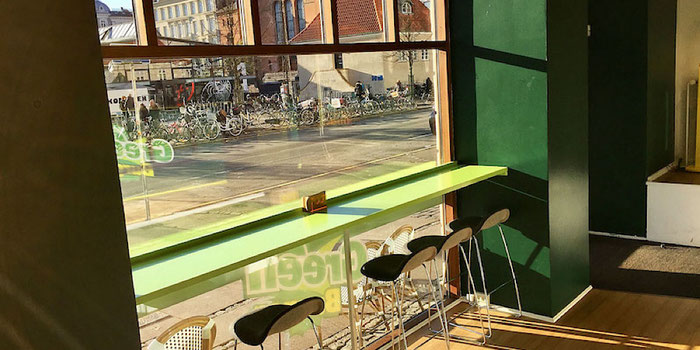 burgers done right
Now let's talk food.
Of course a place that specializes in vegan burgers is going to do them well.
They've got a classic burger, cheese burger, Mexican burger, BBQ burger, and sandwiches, salads, sides, and desserts, too.
And for extra fun, you get to pick a specialty dip for your meal.
There's a chili mayo, barbecue, and even an aioli and remoulade dip.
Yum to all that.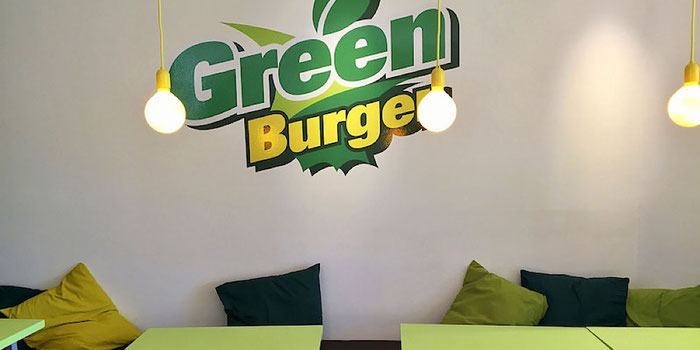 tease burger
I definitely had to try the 'Tease Burger', aka, cheeseburger.
It came wrapped in a paper sack, which I thought was brilliant, because that reduces the need to clean and maintain plates and is so much more eco-friendly.
They don't just call themselves green for nothing!
They has a strong commitment to being both eco-friendly and creating positive awareness for the plant-based diet.
Yay!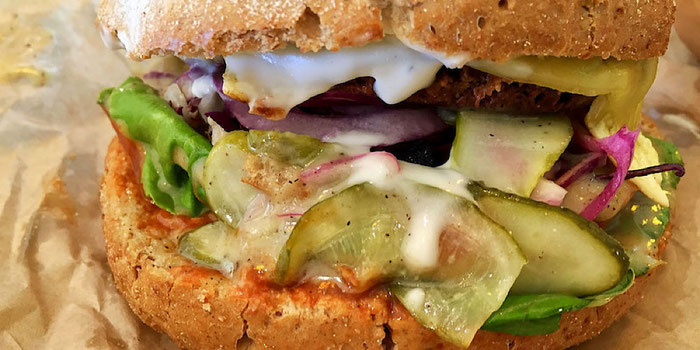 The cheeseburger itself was classic.
A nice, meaty patty with melted cheese, pickles, red onion, lettuce, tomato, mayo, and deliciously gooey, zesty sauce smothering every bite.
GreenBurger makes everything in house, except the bun of course, and their mayonnaise is to die for.
It's creamy and tangy heaven. I even got an extra side of it. It's that good.
sweet potato fries
I also had to try the sweet potato fries (because sweet potato fries are awesome) and what made them super duper special was pairing them with a banana ketchup dipping sauce.
I'd never even heard of that combination of flavors before and was curiously intrigued.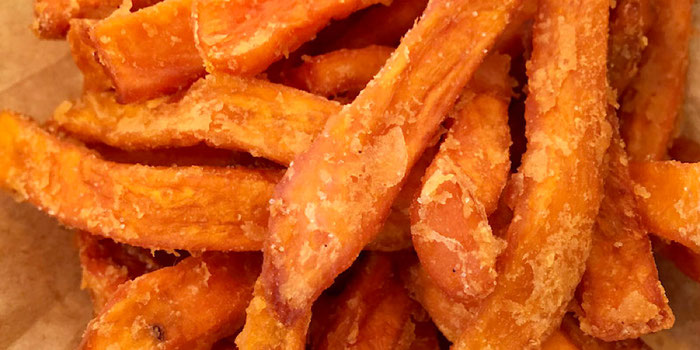 banana ketchup
One bite in to a fry smothered in the sauce and I thought, ah, I get it now. 
The sweet fruity banana mingling with the acidity of the ketchup creates a nice compliment to a slightly salted and delightfully sweet potato taste. 
Two thumbs way up.
Two thumbs likely covered in mayo and banana ketchup sauce, of course.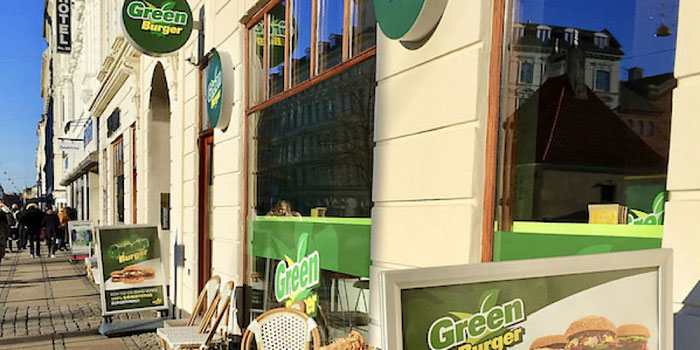 get greenburger
GreenBurger at Frederiksborggade is now closed, but they also operate a food truck and offer catering so go get 'em while you can!