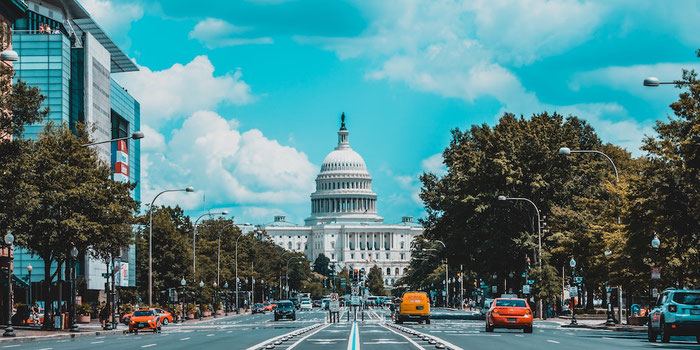 Washington, D.C has so many amazing historical landmarks that it's hard to find a cheap hotel in the area.
Many of the hotels bump up their price tags, simply due to the fantastic historical value you can find near them.
To help you find a decently priced hotel that still gives you a great service, here is a quick little list to help you plan your trip and book the best for your budget.
The Cheapest Area In Washington, D.C.
The cheapest areas around Washington, D.C. are actually in the state of Virginia.
Places like Arlington, Rosslyn, Pentagon City and Crystal City are all much cheaper than D.C. itself.
If you were hoping to go with the cheapest area that is still close to the city, you could stay in Virginia and take the metro into DC.
But now, back to D.C.
The cheapest locations are in Mt Pleasant, Capitol Hill, and H Street Corridor.
These areas will give you the best prices, in general.
If you want a cheap hotel that is still comfortable and fun to stay at, have a look at these.
Hotel Washington
Hotel Washington can be found in the Northwest.
It's only 350 yards away from the White House itself and offers its visitors access to a restaurant, private parking, a fitness center, and a bar.
All of these options might seem like Hotel Washington isn't a budget friendly hotel, however its competitive prices are what makes people want to visit.
These special extras are just that - extras.
You will have to spend more to use all the amazing facilities, but if you were only after a beautiful place to lay your head and instant access to Washington's history, then you don't need to spend extra money at the spa.
This hotel is great for a romantic getaway, as their rooms are perfect for two.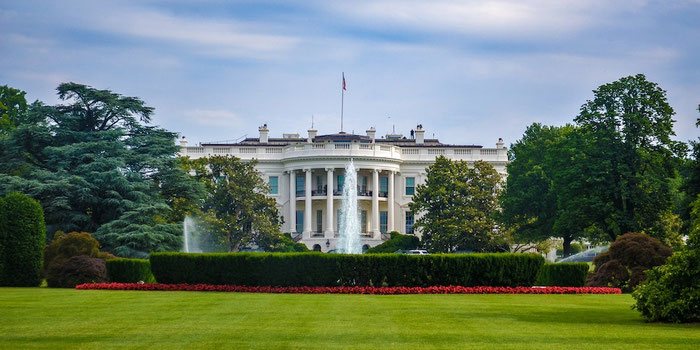 CitizenM Washington
If you were hoping for something more quirky and less glamorous, then take a look at CitizenM.
It is situated in the Southwest, right next to the National Gallery of Art and the National Museum of American Indians.
The hotel has free wifi, a shared lounge for the guests to hang out in, as well as a restaurant.
Along the walls of the hotel, you can find amazing expressionist artwork and fun, bright colors. 
Depending on your room, you can even have a balcony overlooking the city.
This particular hotel would be perfect for friends, as the vibe is more energetic than romantic.
But really, anyone would enjoy it here.
Holiday Inn Washington
The Holiday Inn is a well-known American franchise, but just because it is popular doesn't mean that it shouldn't be included in this list.
Holiday Inn was designed to be a budget hotel to help traveling salespeople back in the good ol' days.
Now they have expanded to vacation destinations, including Washington.
In Holiday Inn, you will receive free wifi, you're allowed to bring pets, and you can use their outdoor pool.
The site also has its own restaurant. 
More importantly, just one block away from the hotel is the National Air and Space Museum, making this cheap and cheerful hotel also near historical landmarks.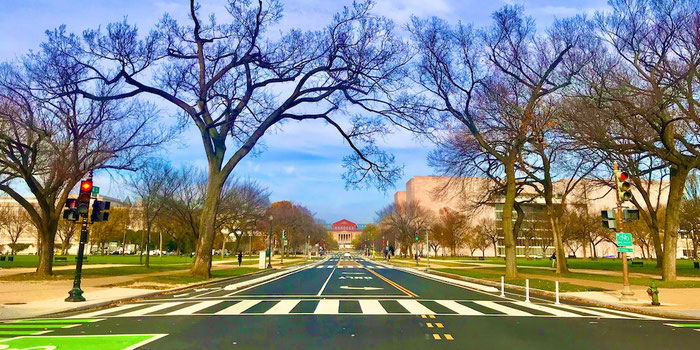 Cambria Hotel Washington
Cambria is a budget-friendly hotel that is just over the Capitol Riverfront.
You can book a river view room and see the beautiful landscape while lying in bed.
If you would rather save as much as possible, you can keep the river view at night and instead see the splendor through their restaurant.
Every guest is given a continental or American-style breakfast, and you'll also have access to the gym, bar, and shared lounge.
Guests are encouraged to cycle around the city, so you can also expect bicycle hires and storage racks along the hotel's front.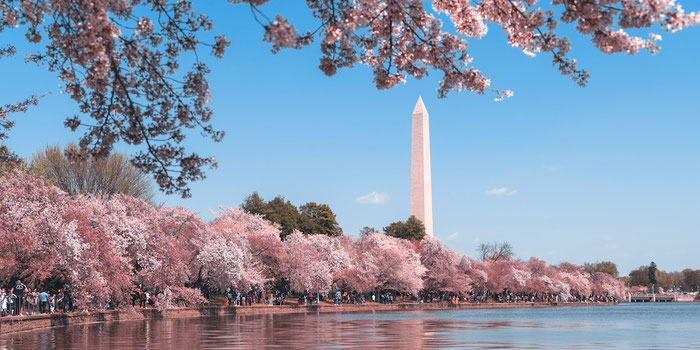 Club Quarters Hotel
Club Quarters is an unusual hotel.
It acts more like a private apartment, with a sheen and clear decorations.
Everything has been pared back for a subtle yet elegant atmosphere, which allows you to have a minimalist experience without paying for extras that you may not care for.
Club Quarters essentially gives you a cheap, comfortable, and elegant place to sleep, knowing that most of your time will be spent in the city.
If you want to eat at a restaurant or visit a shopping center, there's plenty of fine dining experiences just around the corner and shopping malls on the other side, so you can eat and play to your heart's content!