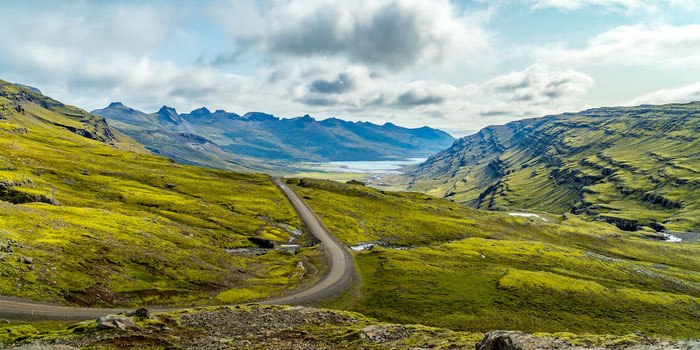 On a trip to my beloved land of fire and ice, I was lucky to enjoy a stay at the very beautiful, cozy and charming Hotel Laxnes.
the best hotel in iceland
Laxnes has everything you could ever want in a destination hotel.
If you're wondering where to stay in Iceland, here's all the reasons why you should book your stay at Hotel Laxnes.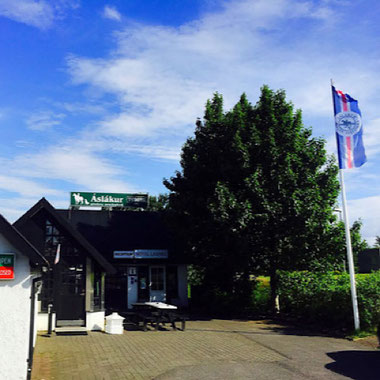 green Mosfellsbær
Located in Mosfellsbær, just a few kilometers outside of the bustle and noise of the vibrant city of Reykjavik, the hotel is peaceful, relaxing and rejuvenating. 
Mosfellsbær is known as the green town, and in addition to its beautiful lush green country setting, it's also famous for thermal activity and plenty of outdoor fun and recreational activities. 
The hotel has all the quintessential charm of Iceland itself... rustic, chic, cozy, and beautiful.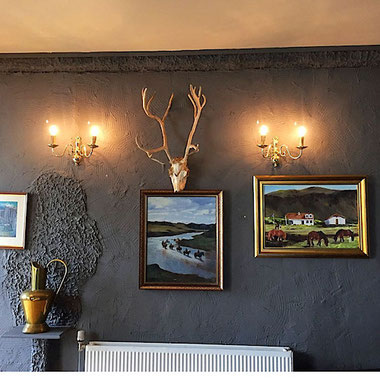 the comforts of home
In addition to the quaint and lovely architecture, the hotel also boasts a comfortable lounge area complete with a pool table, breakfast area, library, bar with a giant TV screen for watching sports, and even an outdoor space with a hot tub!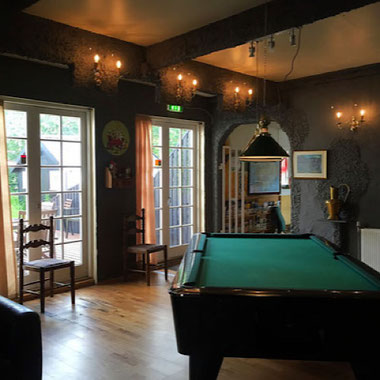 the literary great
Laxnes' name pays tribute to the great Halldór Laxness, Iceland's very own Nobel Prize winner.
Laxness wrote about Icelandic farmers in the early 20th century. 
Laxness wrote on themes such as materialism, capitalism and man's struggle for both survival and independence, published several novels, earning the Nobel Prize in 1955.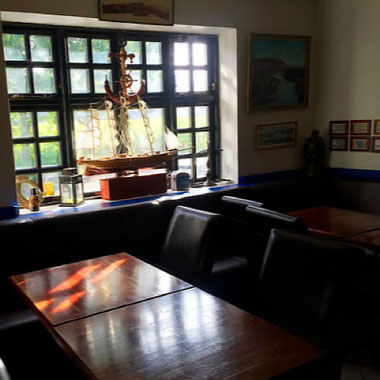 Hótel Laxnes has a great little library of Icelandic literature, classics and novels for guests to peruse through.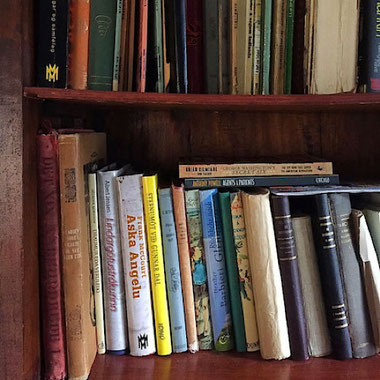 superb accomodation
All the rooms are spacious, clean, fully furnished, and beautiful.
They have large bathrooms, tons of storage, and are full of modern amenities such as coffee makers, TVs (with great movie channels) and free wifi!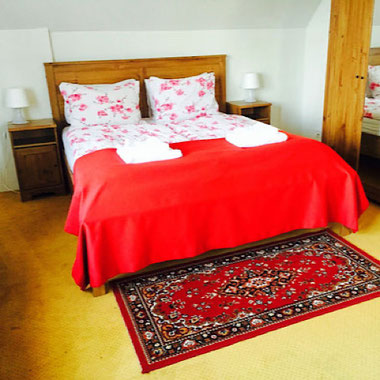 all the amenities
The staff are welcoming and knowledgeable.
They can help you find bus routes, recommended restaurants, get airport transfers, and also book tons of fun local tours that pick up right in front of the hotel. 
It's like a total one stop shop for your entire Iceland trip.
There's also some great restaurants around, such as a deli, an excellent Thai place, and a chic coffee shop.
Plus a grocery and liquor store right across the street, too.
What else could you possibly need.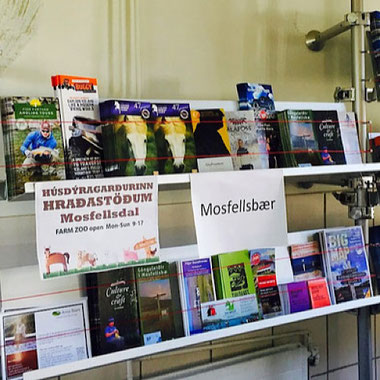 Laxnes is clean, comfortable, cozy, and has everything you could want.
The location's perfect, just outside the city, and calm, quiet and peaceful.
Where else can you sleep in a super comfy bed, have a delicious breakfast, go on a tour, come back and have a pint, and take a dip in a hot tub, all while looking at stunning views of beautiful Icelandic scenery?!
And if you're familiar with the the rules of local pools well have no fear here, because this one's private! 
easy transportation
Getting to and from the hotel is incredibly easy.
Book your transport bus to and from from Keflavik airport, and you'll get to take a lovely scenic drive along the coast and through the city, and get dropped off and picked up right in front of the hotel.
To explore lovely Reykjavik and eat delicious Icelandic food, you can take the super modern and very budget-friendly buses that run regularly between Reykjavik and Mosfellsbær.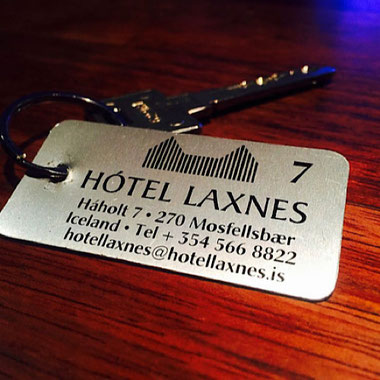 visit hotel laxnes
Visit Hotel Laxnes at Háholt 7, 270 Mosfellsbær.
And since I've been there all times of the year, I can say that Mosfellsbær is lovely all year round. 
In summer you'll have bright sun all day to explore outside, and in winter, the hotel is the absolute perfect location to see the Northern Lights!