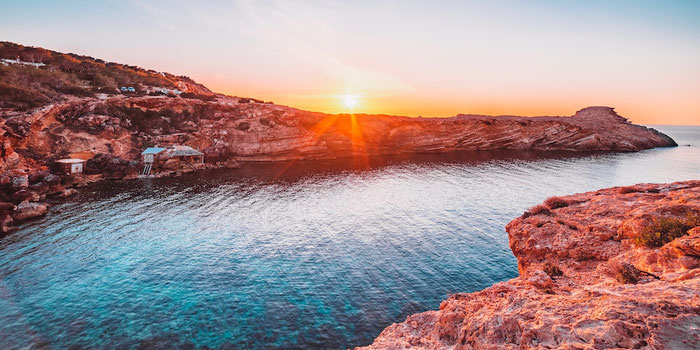 For some people, a holiday abroad is a chance to soak up the culture, and get their walking shoes on and explore the sights.
For the rest of us, a holiday is an opportunity to get some well-needed rest and relaxation through some quality time on the beach, topping up our tans to get that sun-kissed glow.
Luckily, Ibiza offers both culture and beach space in abundance.
The island has picked up a party reputation, and so it might not be your first thought when it comes to a quiet beach holiday.
But away from the hustle and bustle lie some stunning white sand beaches that provide the perfect backdrop to your holiday read.
Here's a look at the top three you won't want to miss.
Cala Llentrisca
This sheltered bay is a far cry from a party beach, with aqua water lapping gently on the pebbles.
It's the perfect spot for those holiday photos, as it's home to plenty of classic fishing boats to inspire your shots, as well as a timber jetty that allows you to get across the water without having to get wet.
It's also a good spot for snorkeling, and retains its quiet character due to a lack of amenities, which means that only those who are looking for a quiet haven venture here.
Make sure to pack some supplies, and be prepared to walk around for 10 minutes from your parking spot.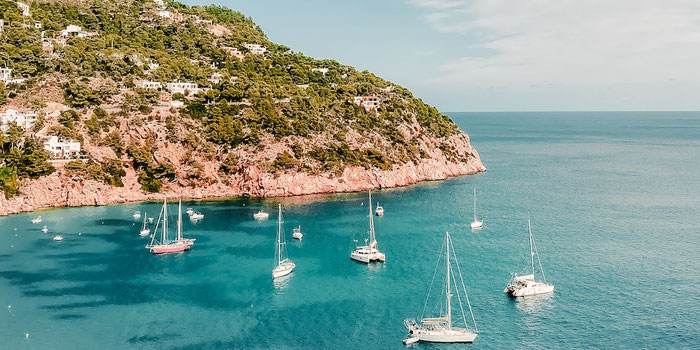 Cala Xarraca
This pretty little beach is perfect for those who want to combine their trip to the beach with some natural spa therapy.
Cala Xarraca is known for its natural mud bath, which is meant to soothe and rejuvenate the skin. Simply mix the clay with a little water and spread it across your skin.
This beach is surrounded by green forest and rocks, which means that you'll need to park at Portinatx, before walking down.
There is one restaurant on the beach, which has been run by the same family for 30 years, so bring snacks, but come prepared to enjoy a delicious local lunch after your swim.
Es Portitxol
If it's serene tranquility that you're after, Es Portitxol is the perfect choice.
While you will have to do a bit of work to get there, due to its remote location, the views on the walk and the end prize are truly worth the effort.
The beach is surrounded by pine forest and cliffs that dip down to blue coves, where traditional fishing boats and huts nestle into the shoreline.
As you need to walk in to get to the beach, it is truly quiet, and frequented only by fishermen and those looking to get away and enjoy nature.
The road to Es Portitxol starts in Sant Mateu's Isla Blanca area, and follows a marked track that offers spectacular views over the north coast of the island.
The walk takes around half an hour, and is steep, so come prepared with water and sensible shoes, and make sure to reward yourself with a dip in the sea at the end!