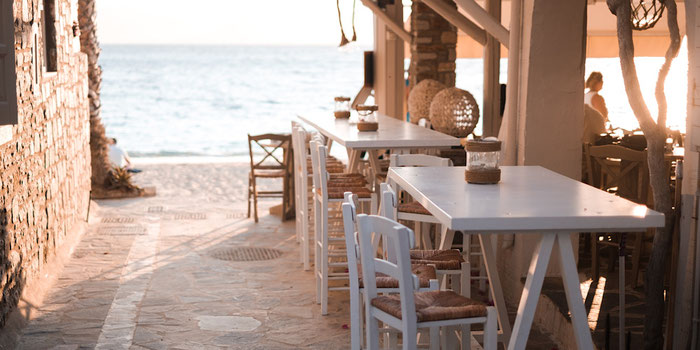 Meet the lovely, charming little town of Gialova, Greece. 
It's a small village located in the Peloponnese in Southern Greece.
Beautiful scenery, pristine stretches of beaches and a lively little town sprinkled with coffee shops, restaurants, and bars - it's the ideal Mediterranean vacation.
I spent a few weeks here and was so happy to discover it. 
Gialova is off the beaten path, relaxed, and quiet.
Just my kinda town. 
Where to go
The main road follows right along the beautiful beach, so you have an ocean view from any table in the restaurants, where you can dine indoors or out and listen to the ocean waves crash right in front of you.
Right around the corner from the Gialova is Golden Beach, a pristine paradise that stretches 3 kilometers long.
There's also great historical sights to see around the area, including ruins, castles and more ancient Greek treasures like the city of Olympia.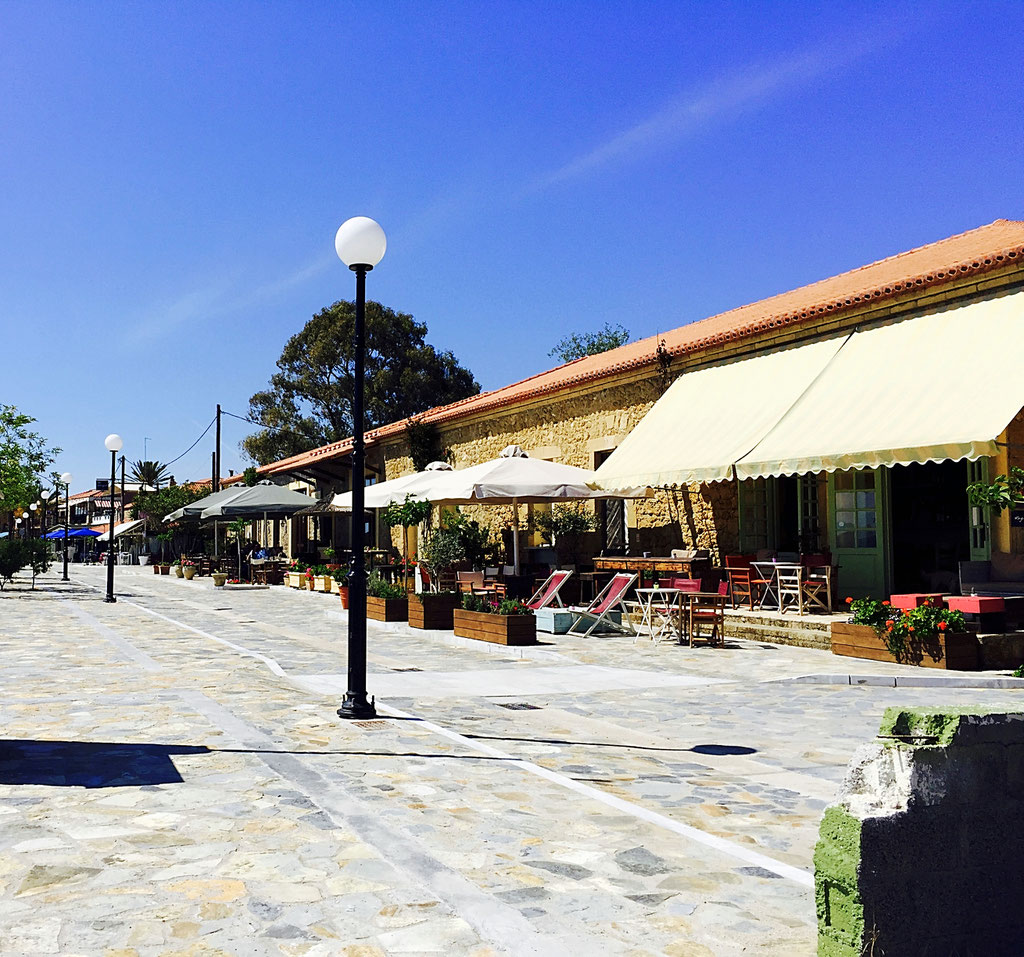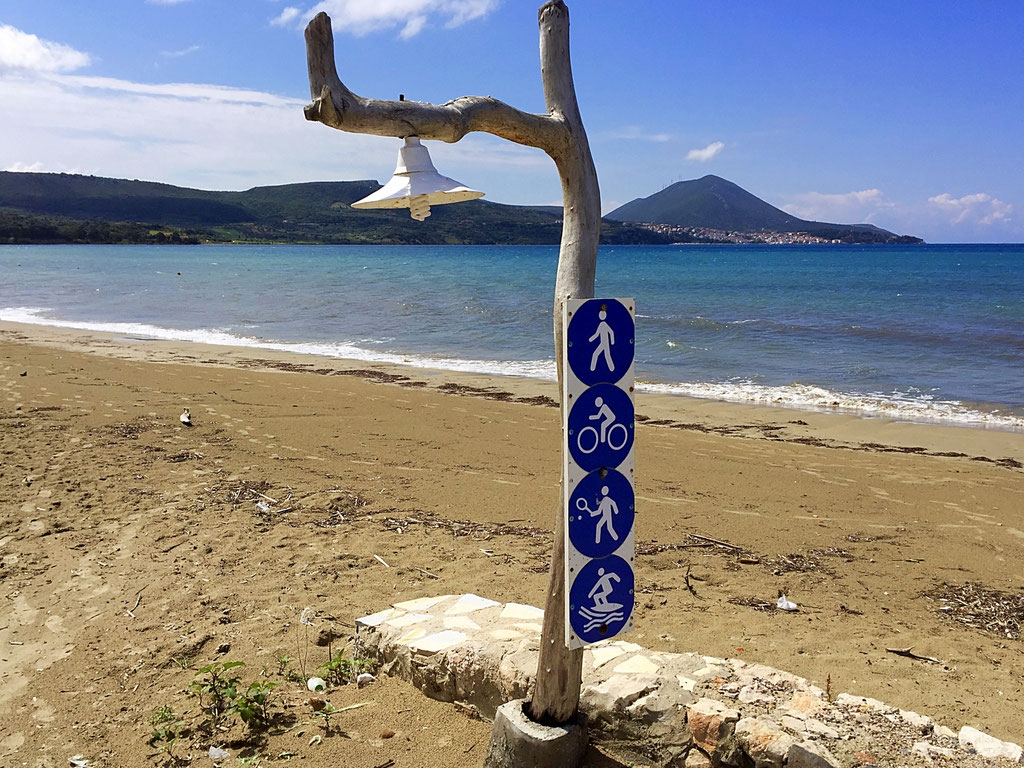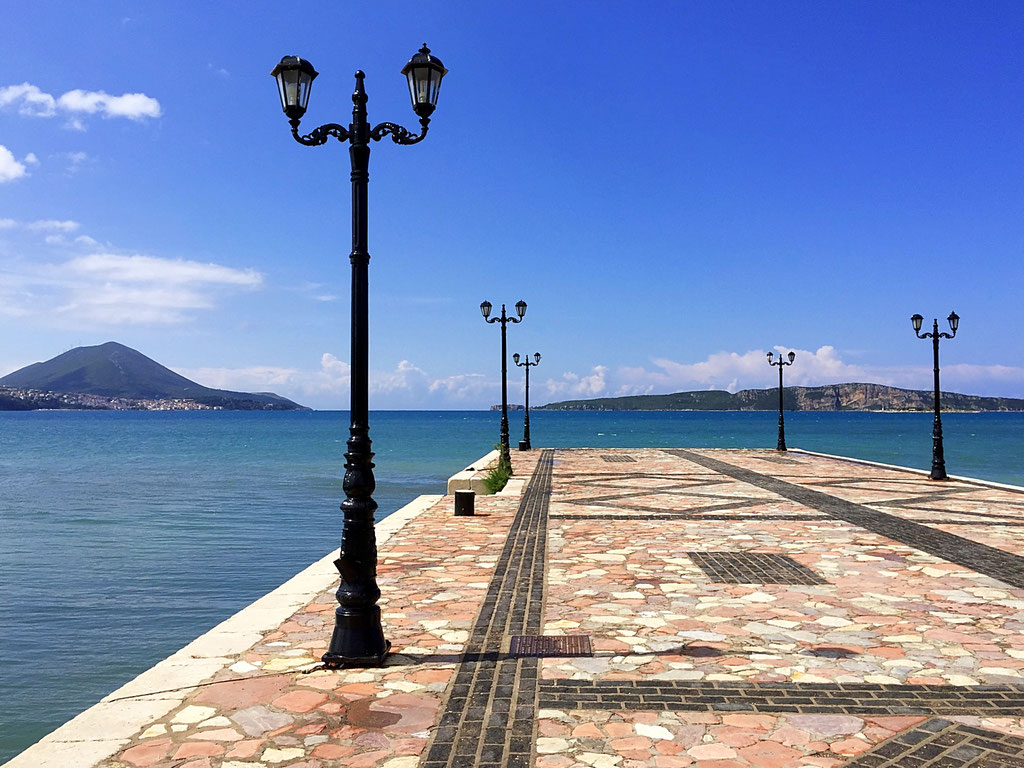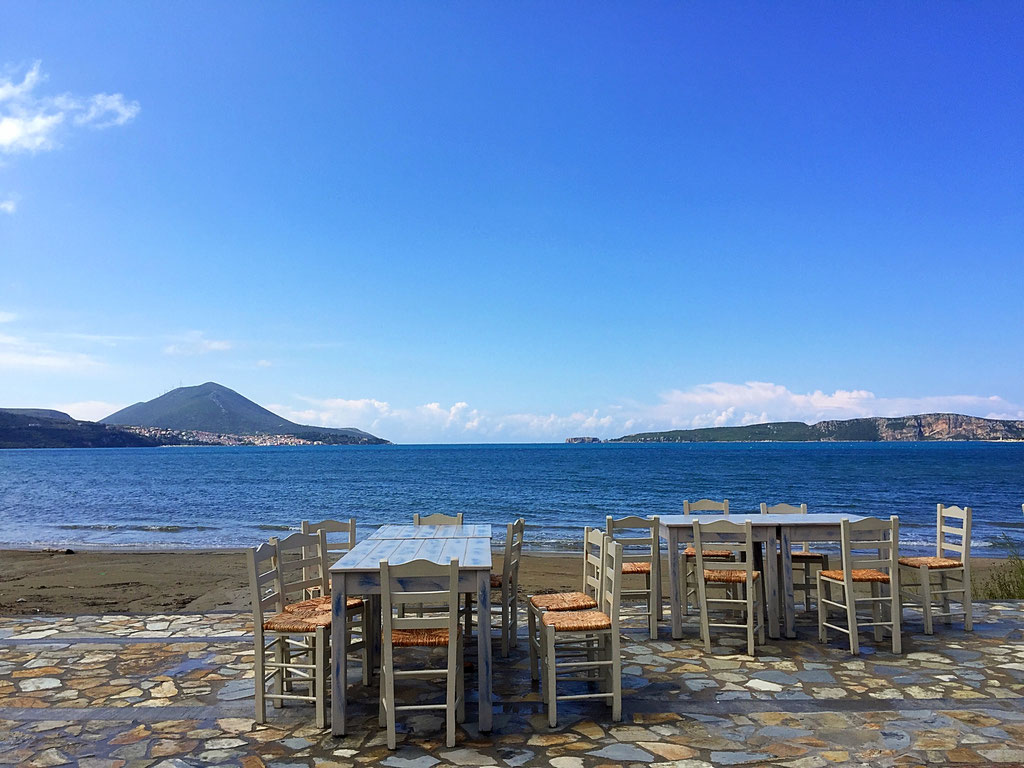 There's a variety of shops and restaurants along the waterfront.
You can find coffee, frozen yogurt, wine bars, soap-making studios and of course, tons of restaurants serving up traditional Greek cuisine using fresh, organic, local and seasonal produce. 
You can even watch the farm trucks hauling in the day's fresh produce for the restaurants' evening meals.
Baskets of fresh fruit and vegetables that arrive straight from the neighboring farms and gardens.
Farm to table!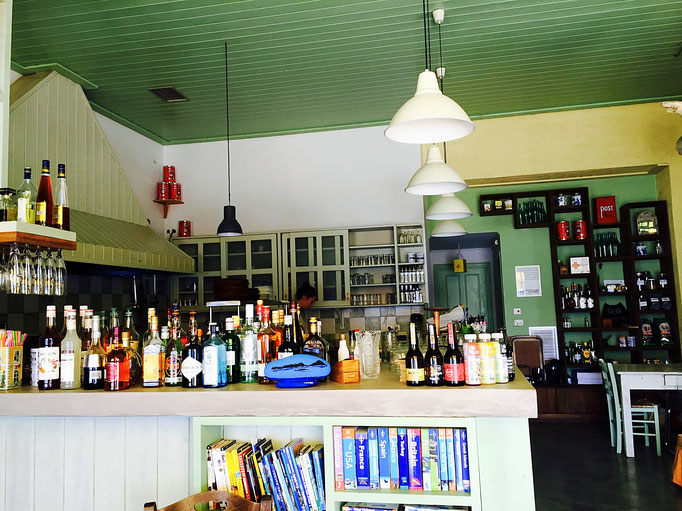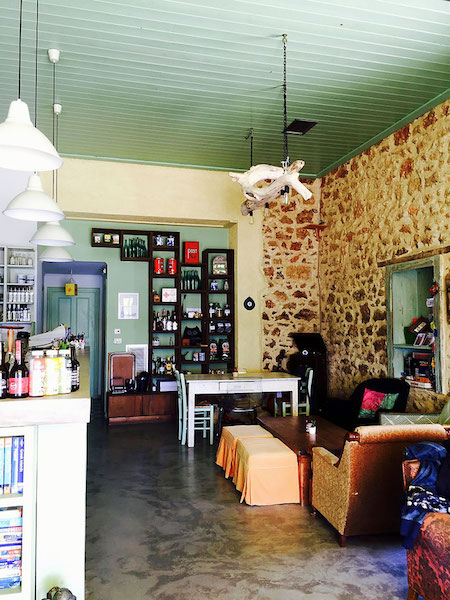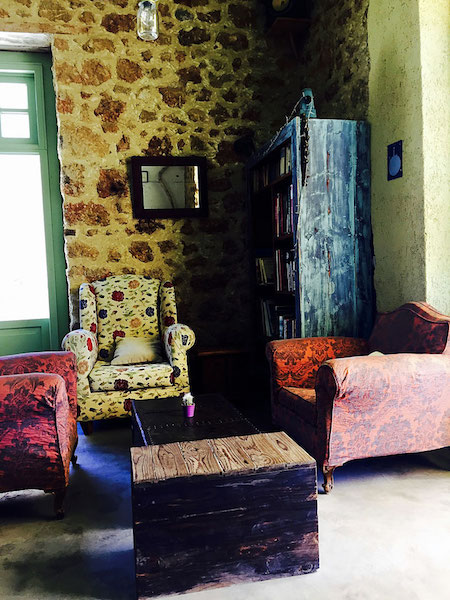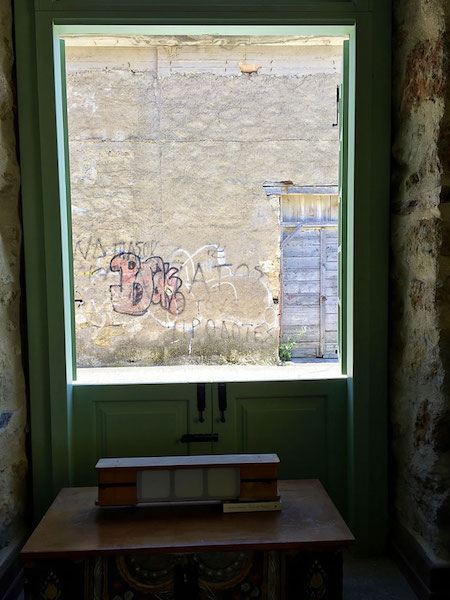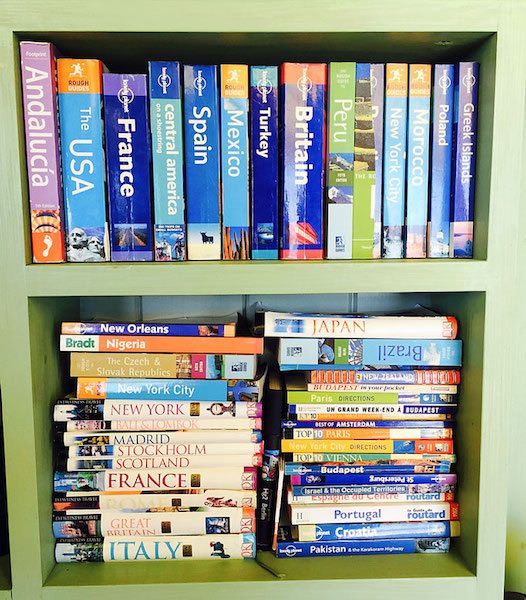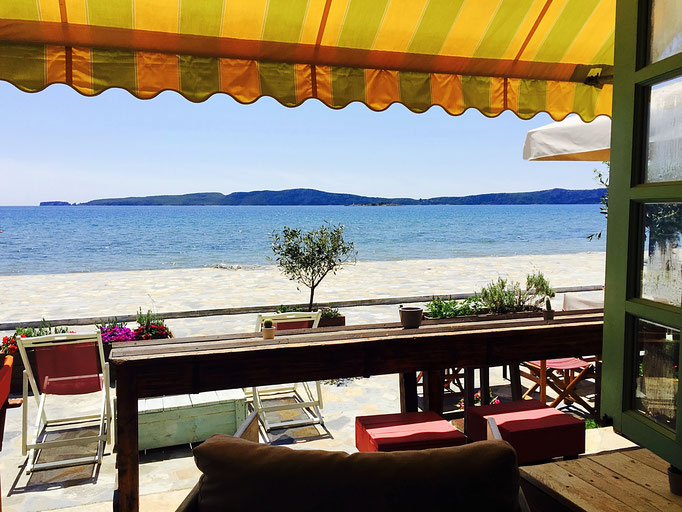 My favorite spot to hang out in is the super chic Aplo Bistro.
I was drawn to them because Aplo means simple in Greek and I heart all things simple.
Coffee, cocktails, food, a library, games, a comfortable living-room inside and modern beach furniture outside.
They also host various fun events in the evenings like live music and movies.
I completely drooled over their travel guidebook collection.
Where to eat
My favorite restaurant in Gialova is hands-down Namaste.
This place is awesome.
They specialize in modern Messinian cuisine, and have a large menu with a very impressive vegan and vegetarian food section, as well as a nutritious choices section. 
Every single time I ate here, the food was absolutely amazing.
Here were some of my favorites.
Fresh salads of cherry tomatoes, cucumber and olives, eggplant stuffed with mushroom mouse and drizzled with truffle oil, delicious Messinian bulbs lightly coated in fresh local olive oil, yellow split-pea puree with caramelised onions, local steamed greens, and the pièce de résistance.... the most epic vegan burger ever!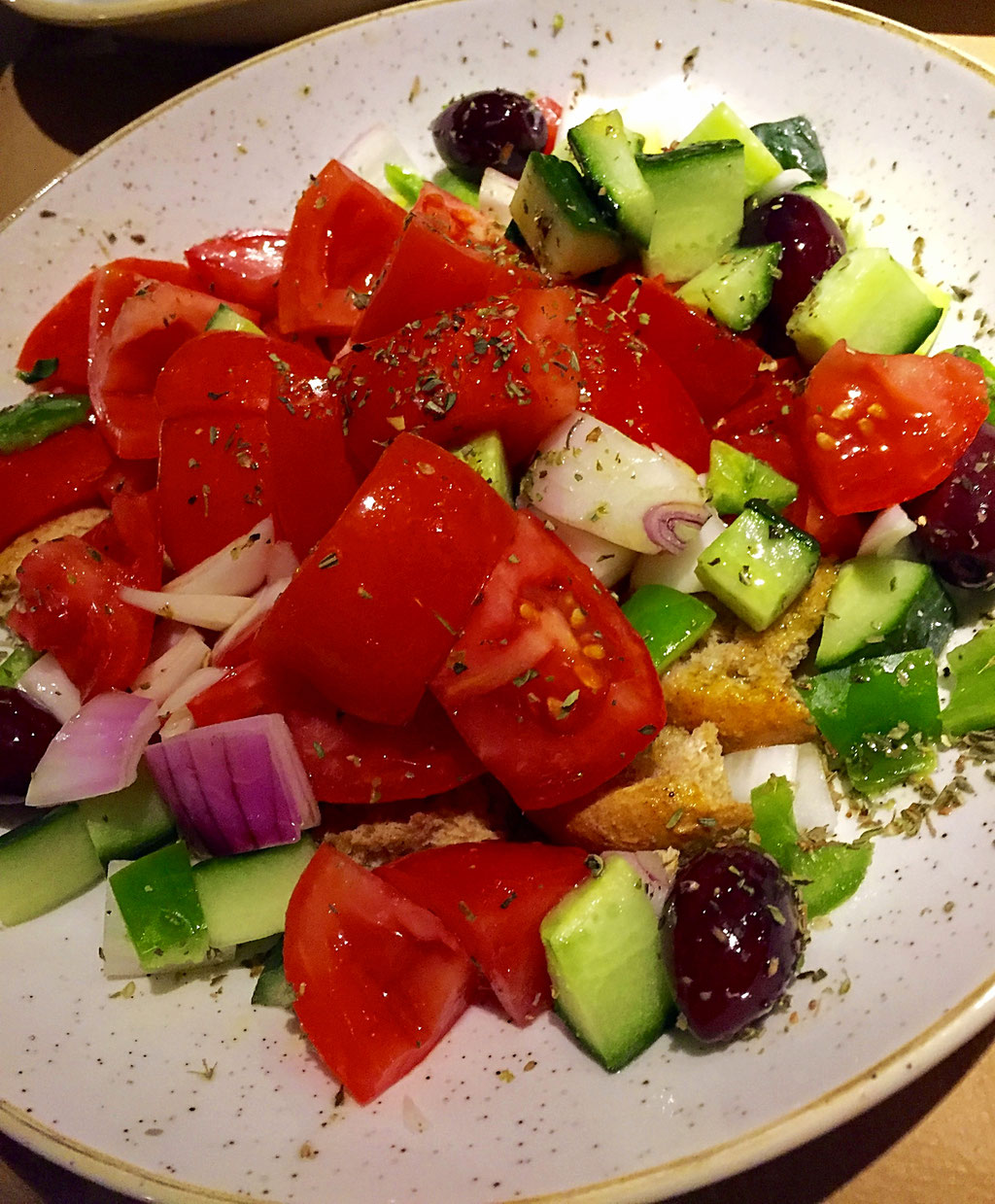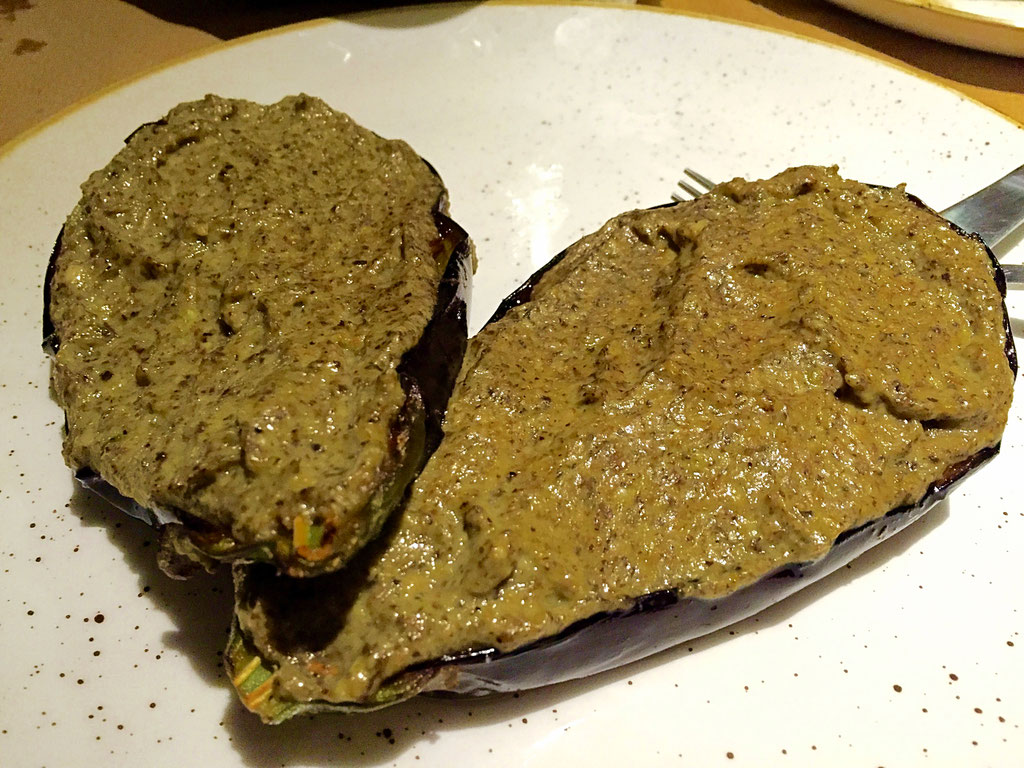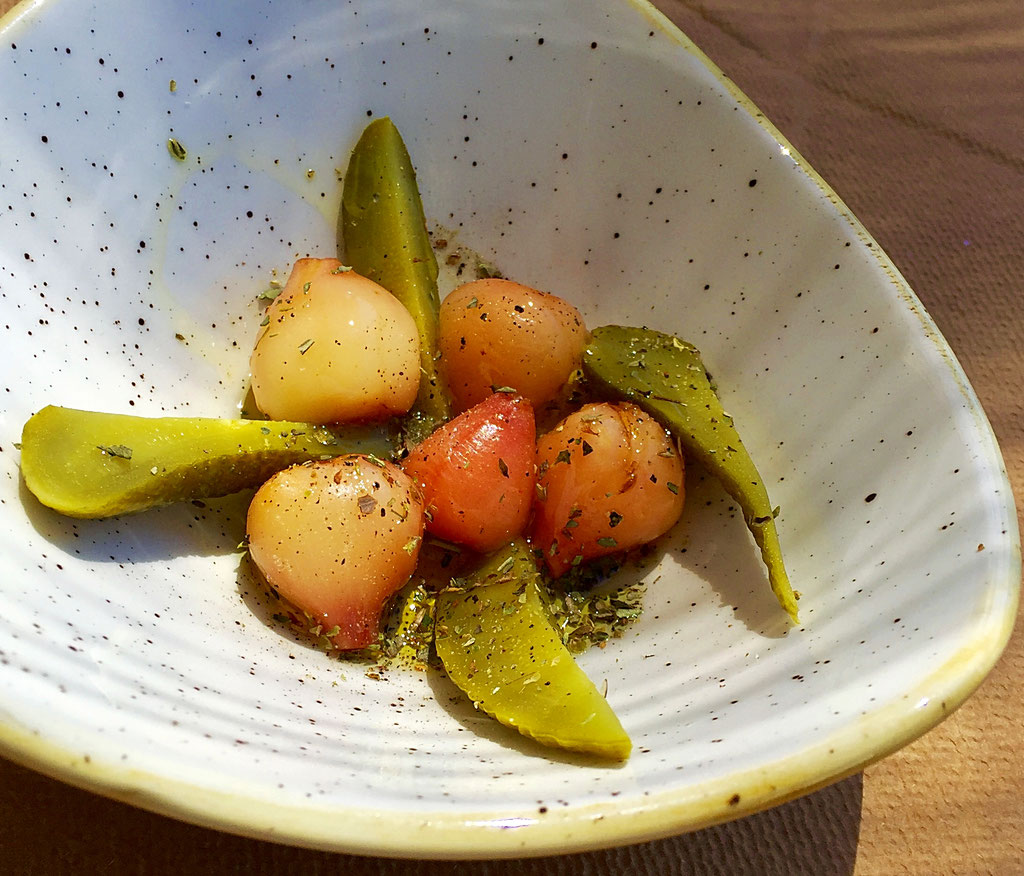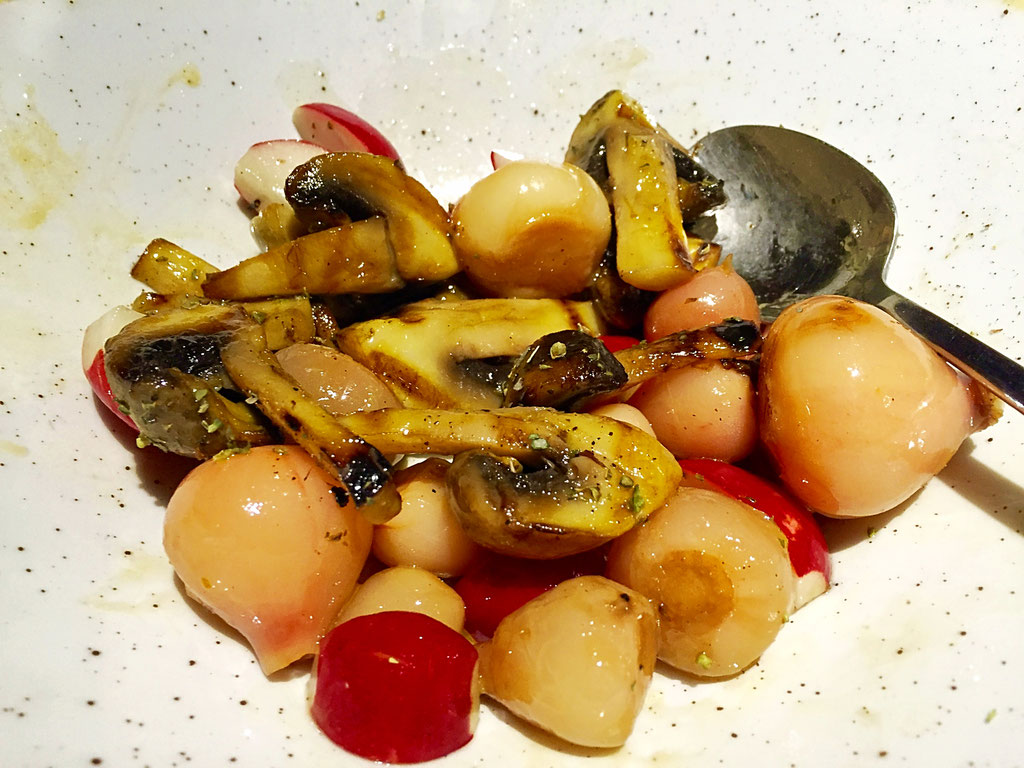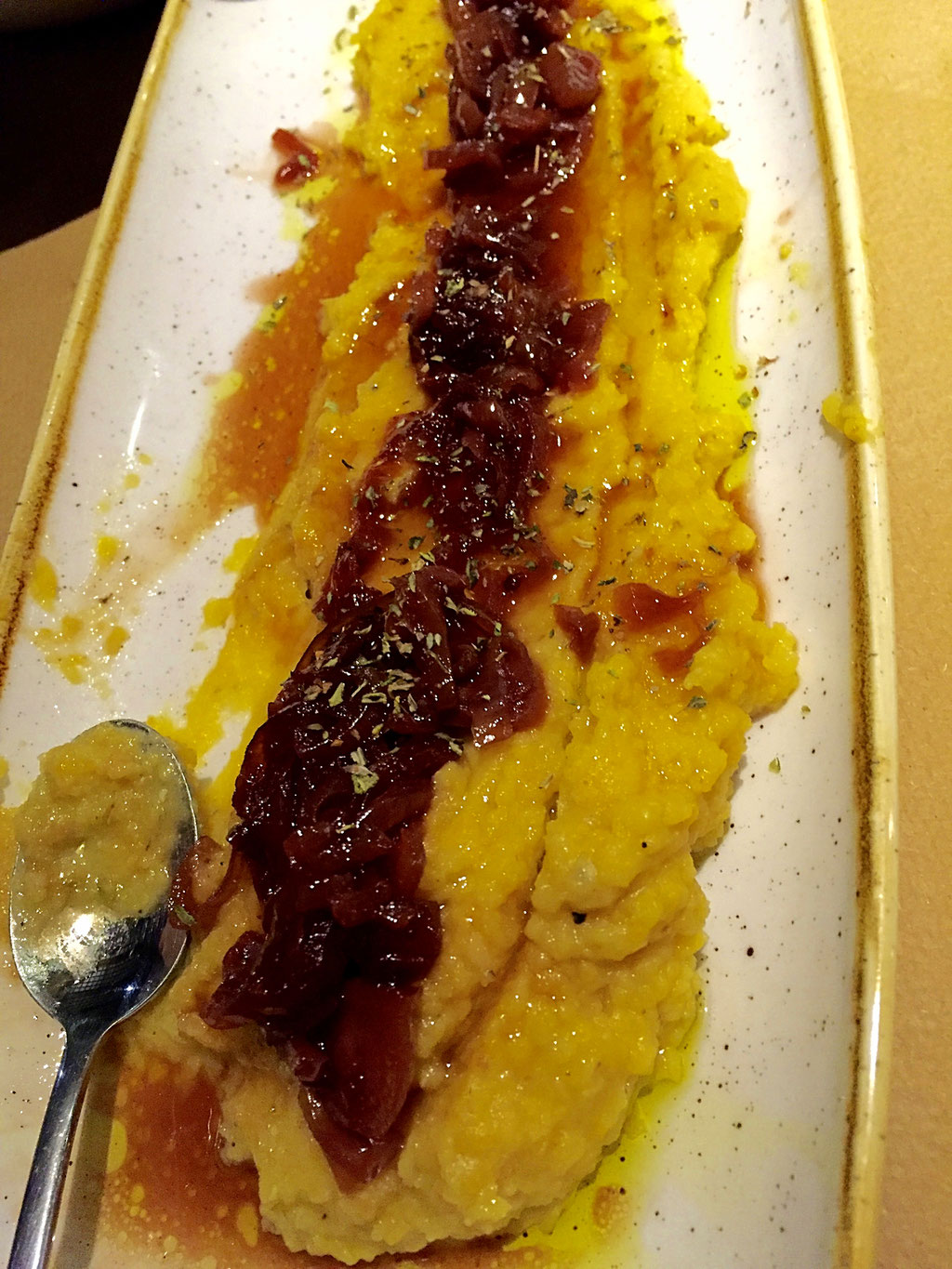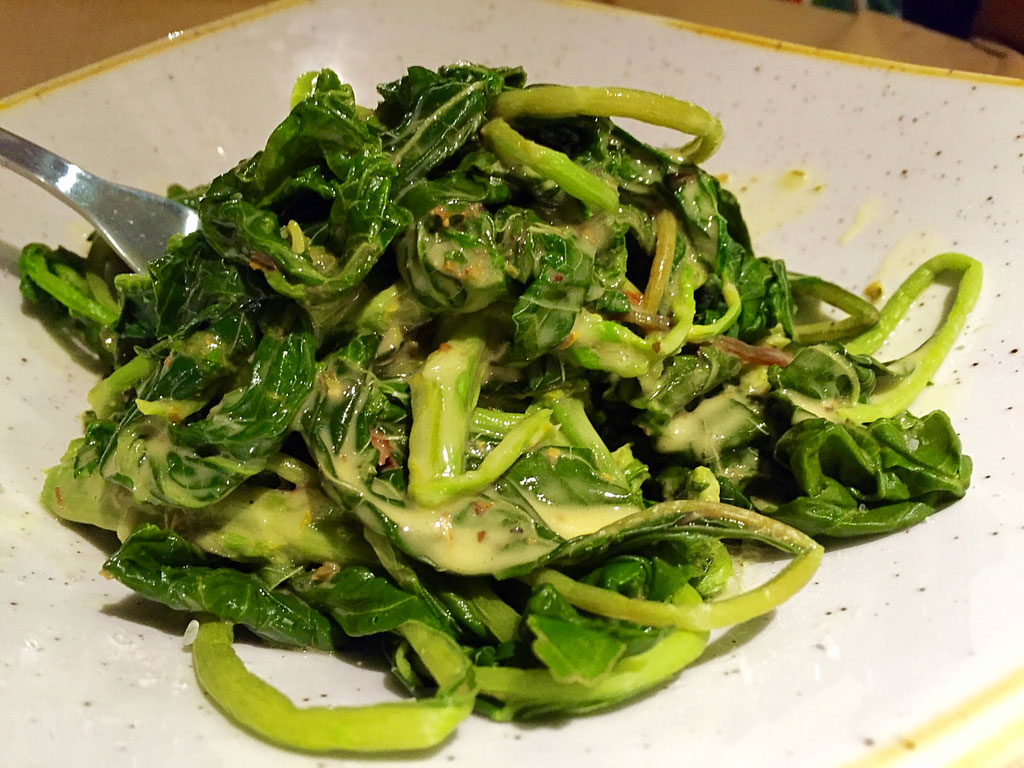 This vegan burger was possibly the grandest I've ever seen.
Not mention the biggest, tallest, yummiest.
A giant bun, with fresh lettuce, a burger patty of made beans and vegetables, topped it with grilled slices of sweet potato, more veggies, huge chunks of fresh avocado, and yep, onion rings!
Served with a spicy mustard sauce that totally complimented the sweet notes in the epic burger.
And chips, because all burgers must have chips. 
And if the burger itself doesn't blow you away, then check it out with the beautiful ocean background you get to look at while eating it!
Where to stay
Skip the fancy stuffy resorts and get an authentic taste of living like a local in a private home at Gialova Holidays.
Located in a beautiful traditional Greek house on the hill, you get stunning views of the beautiful bay and it's only a short walk along the beach into the town.
Explore their beautiful gardens and take walks along the trails through the olive tree groves.
Paradise!