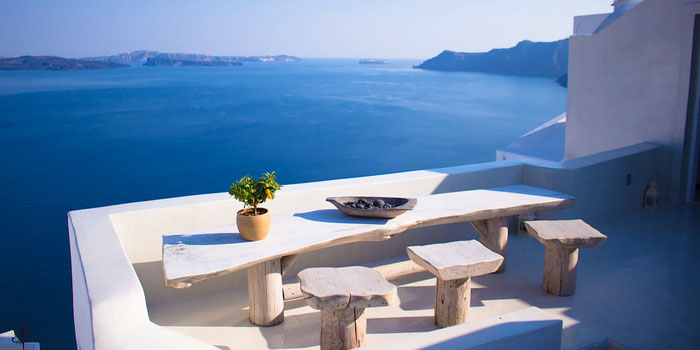 Just hearing the word Mediterranean conjures up visions of spending lazy days by azure seas amidst idyllic vistas.
Connected to the Atlantic Ocean and surrounded by a basin, the Mediterranean Sea touches the shores of twenty-one countries.
For the perfect Mediterranean holiday, you can choose between Greece and Italy, France and Spain, or tiny island nations shining in the sea like cultural gems.

Or you can experience an array of destinations in one many extraordinary Med cruises that are available.

An all-in-one getaway, you ca sit back, relax, and sail to a variety of incredible locations without having to fly!
From city breaks to beachside getaways, here's how to choose the ideal Mediterranean holiday. 
Crete, Greece
Choosing the biggest island in Greece for your Mediterranean getaway will give you a variety of vacation options.
Spend time on Crete's gorgeous beaches such as pink-sand Elafonisi Beach or frolic in the shallow waters of Balos Lagoon.
Explore the fascinating Greek culture in Crete's towns and villages or at the many museums, monuments, and ruins. 
Chania, a city on the northwest coast of Crete, is famous for its 14th-century Venetia harbor and 16th-century lighthouse with Egyptian, Ottoman, and Venetian influences.
Wander along the picturesque narrow streets lined with waterfront restaurants and visit the Nautical Museum to admire the model ships and naval artifacts.
The viewpoint from Chania's historic old quarter is every photographer's dream. 
Find outdoor adventures by hiking the challenging Samaria Gorge or take shorter, easier hikes at the just-as-impressive Imbros Gorge.
Or, for a bit of luxury, book a Letsferry ticket and take a trip to the stylish and opulent island of Spetses!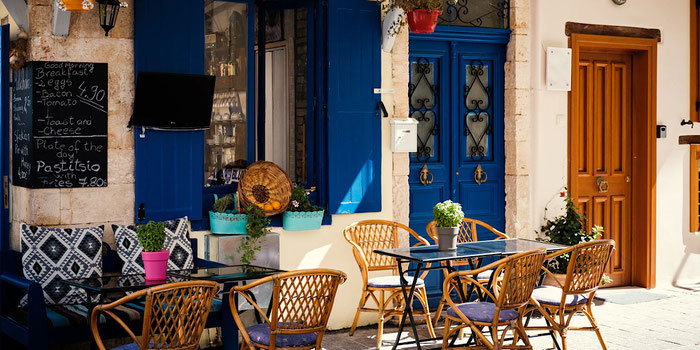 Sardinia, Italy
The second-largest island in all of the Mediterranean, Sardinia is world-famous for its stunning coastline and picturesque beaches.
But choosing this Italian island for your Mediterranean holiday will mean more than sun and sand beach resorts.
You'll enjoy a variety of outdoor adventures like sailing or skiing on a winter holiday. 
Sardinia's capital city of Cagliari is perfect for a Mediterranean city break.
The sea laps at six kilometers of sandy coastline where you'll find beaches with all-inclusive resorts as well as historic wonders such as archaic architecture, ancient monasteries, and a monumental cemetery. 
Take a day to visit the nearby town of San Sperate to admire its murals and open-air museum featuring stonework by the recently deceased sculptor Pino Sciola.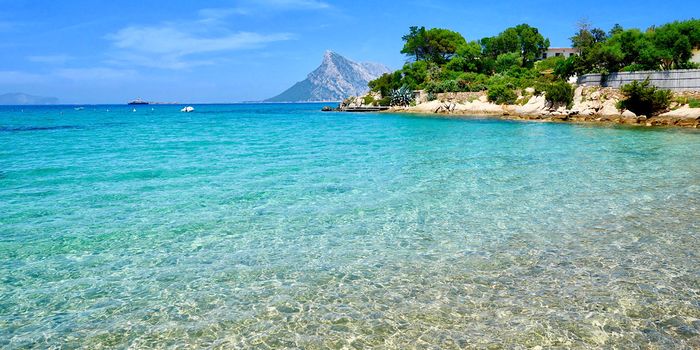 Mallorca, Spain
Mallorca, the largest Spanish Balearic Island gives you a choice between a coastline decorated with highrise hotels to an unspoiled interior.
The capital and cosmopolitan city of Palla features historic buildings along a lovely stretch of sandy beach.
It's a colorful city with a culture and gastronomy independent of mainland Spain.
You'll hear the local language of Majorcan spoken along with traditional Spanish.
The nightlife is amazing with a plethora of bars, dance clubs, and casinos. 
One outstanding natural feature to explore on the island is the UNESCO-protected mountain range Serra Tramuntana.
A world away from the capital city, this area offers hiking and cycling routes with jaw-dropping views.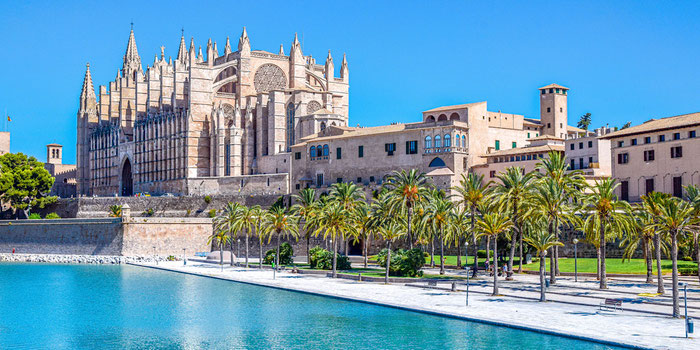 Saint Tropez, France
The French Riviera town of Saint Tropez is a short drive from Cannes or Nice.
For this Mediterranean vacation choice, you'll need a healthy credit card.
This tiny seaside village of long ago exploded into a playground for the rich and famous during the 1960s.
The Plage de Pampelonne is the most popular beach.
In the high season of summer, it's wall to wall with bodies on iconic blue and white striped sun loungers and massive yachts. 
Saint Tropez features 27 private beach clubs sprinkled over public stretches of sand.
If you want to be seen at one of the most exclusive, head to Le Club 55.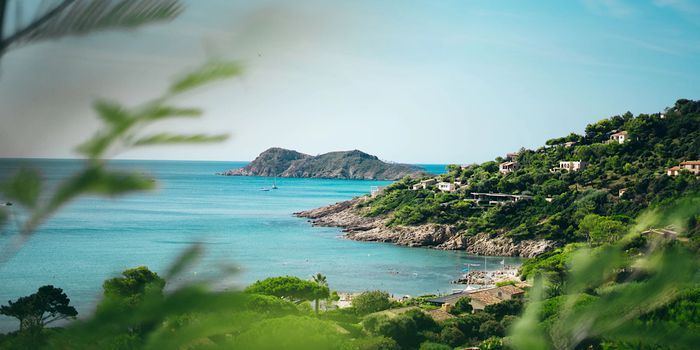 Malta
If you want to choose a whole island nation for your Mediterranean getaway, Malta is a place where everything to see and do will be in close proximity.
With a surface area of around 120 square miles, it's the largest uninhabited island in the Maltese archipelago and the 10th smallest country on the planet. 
If you're looking for beach resorts with plenty of entertainment, Golden Bay, Mellieha Bay, and the town of Bugibba are excellent choices.
For culture and history, visit the 16th-century walled capital city of Valletta featuring numerous museums, public gardens, and enormous churches.
Or step back in time with a water taxi ride from the Valletta Harbor to explore the fortress towns called the Three Cities.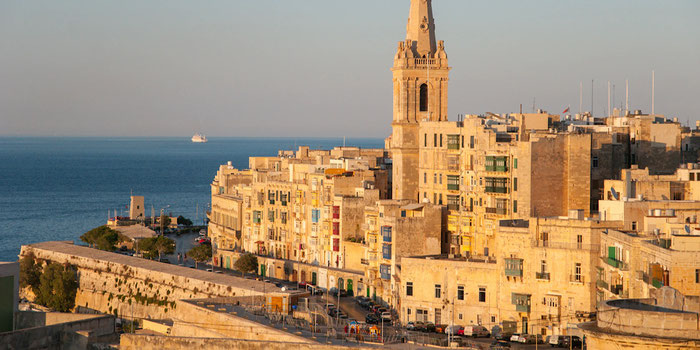 Cyprus
If you want to pass through two different countries on your Mediterranean vacation, Cyprus is a good choice.
You'll need your passport to go sightseeing since the north belongs to the Turkish Cypriots and the Greek Cypriots claim the southern section.
Most travelers vacation in the southern coast resorts where the best beaches and many of the main sights are located. 
Although Cyprus has some great beaches, it isn't all about sunbathing.
Visit the UNESCO-listed town of Paphos to see the ancient ruins and a mosaic from the Roman Era.
And on the Turkish side of the island, you can explore the Venetian fortresses of Hilarion and Kyrenia and the Roman ruins of Salamis.