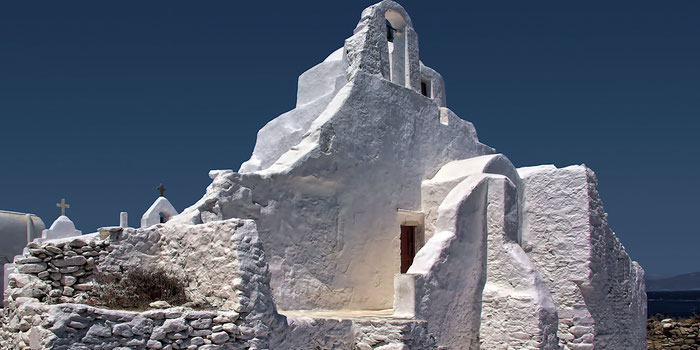 When it comes to choosing a vacation destination, many opt for Mykonos.
The beautiful island, which is located in the South Aegean region of Greece, is a very popular tourist center.
It offers a fun and unique experience you may not get anywhere else.
Whether you visit alone or with your family, you will easily find a hotel in Mykonos to accommodate you.
But the ease of finding a hotel is not all that makes it perfect; you also get to enjoy excellent services, too.
Another interesting fact is that you don't have to break your bank account to enjoy your vacation in Mykonos.
You can plan a budget-friendly trip and still catch a lot of fun. 
Here are 5 reasons why you should choose Mykonos for the summer holidays.
Beautiful beaches
Whether you love to party at beaches or you just love to find somewhere to relax, there are many options available for you in Mykonos.
All the beaches in the town have very clear waters and beautiful sands which make you feel like you're in paradise.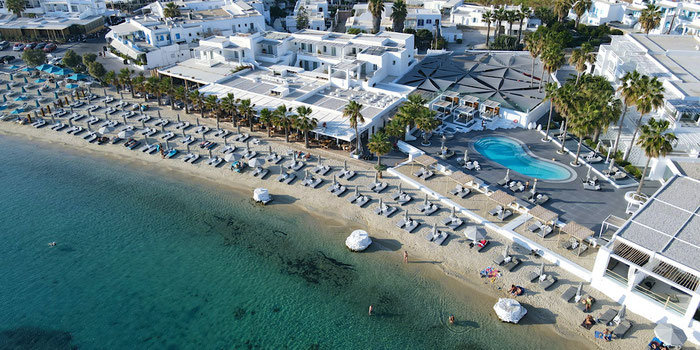 If you're visiting with kids, you can head to Ornos, which is a perfect beach for families.
It is located in the center of the town and also has numerous bars and restaurants around.
The water is also calm and shallow, perfect for anyone who would like to dip their toes into it.
And if you love to dance and party, there are many beaches where parties take place around 4pm every day.
You'll get to rock to songs played by some of the world's best DJs.
Other beaches to check out in Mykonos are Elia, Platys Gialos, and Paradise.
Idyllic towns
The island contains many beautiful locations you can enjoy strolling around in the evenings.
The people living in Mykonos are also very friendly and helpful as they are used to seeing visitors all the time.
You won't have problems getting answers to questions you want to ask about anything you see on the streets.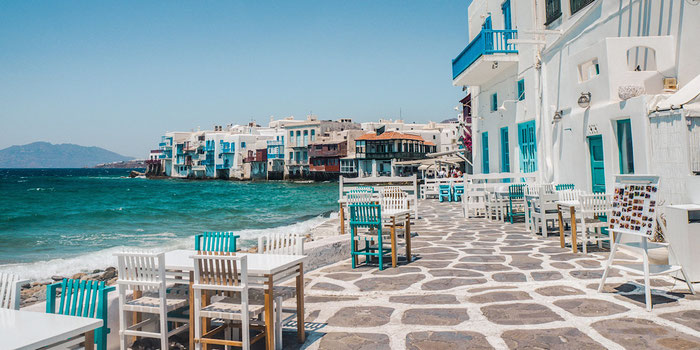 You also get to see many houses with unique architecture on the streets.
Most of the structures on the island are white-washed buildings which have existed for hundreds of years.
The uniqueness of the buildings is something you'll surely always remember.
Perfect Pictures
If you're someone that loves exploring different destinations and taking pictures, Mykonos is perfect for you.
Apart from the stunning beaches and the white-washed structures, there are also different locations for you to take pictures.
Places you can visit include the Mykonos Windmills, Little Venice, the Paraportiani Church, and the Armenistis Lighthouse.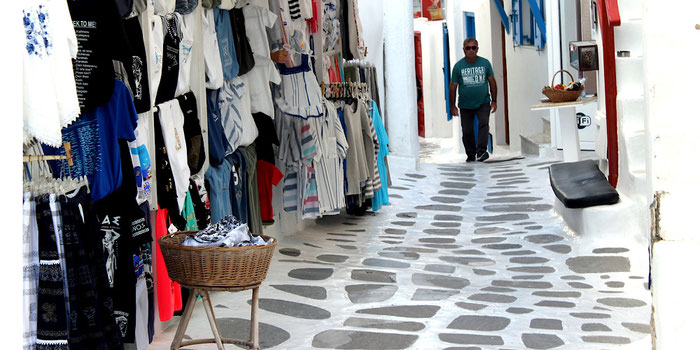 Abundant Shopping
There are many markets, boutiques, and fashion shops where you can visit to get lovely items for your family or friends.
You can also purchase some local items or handcrafted souvenirs to remind you of the vacation.
Delicious meals
Lastly, there are so many new delicacies you can get to try out in Mykonos.
These include many traditional Greek foods like Moussaka and Dolmades, as well as local Mykonos foods such as Louza and Kopanisti.
You'll definitely never go hungry in Greece!