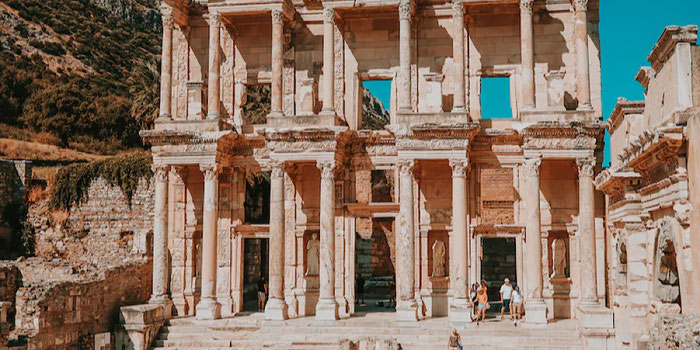 Izmir, the third largest metropolitan city of Turkey, is a precious destination with crystal-like water, long strands of beaches, rich history and worth-to-see sights.
Locally known as "the pearl of Aegean", Izmir fascinates travelers with its modern lifestyle and cheerful spirit, and flavorful foods.
The majority of renowned summer resorts like Alaçatı, Çeşme, and Foça are within a short drive distance.
Find which travel attractions you can explore with a cheap flight to Izmir by reading this article!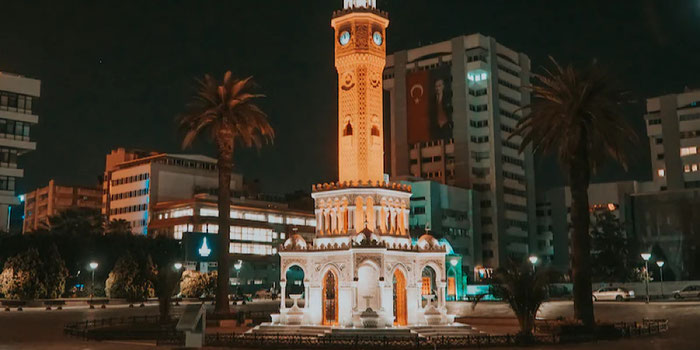 How to Get to Izmir
Izmir is accessible via domestic and international flights from Europe and Near East Asia.
International arrivals to Izmir land at Adnan Menderes Airport (ADB in IATA code), which is 14 km south of the city.
Opened in 1987, the airport serves as the fourth-largest international hub in the country.
You can find cheap flights to Izmir from London, Dusseldorf and Amsterdam throughout the year.
After arrival, there are a multitude of travel routes to choose from.
When you land at the airport, you can take the ESHOT bus numbered 202 to get to Alsancak or bus 204 towards Bornova.
The second alternative is to take the IZBAN metro line, which directly leads you to Konak Pier.
IZBAN goes between Selçuk and Aliağa districts as well.
This journey takes about 30 minutes, but you should remember to walk to the domestic terminal to get on the IZBAN trains.
There are also express airport buses which drive 24 hours a day.
You can take them to get to Karşıyaka and Alsancak.
If you have a plan for Çeşme - Alaçatı or prefer Kuşadası - Söke districts of Aydın, you can take these express buses.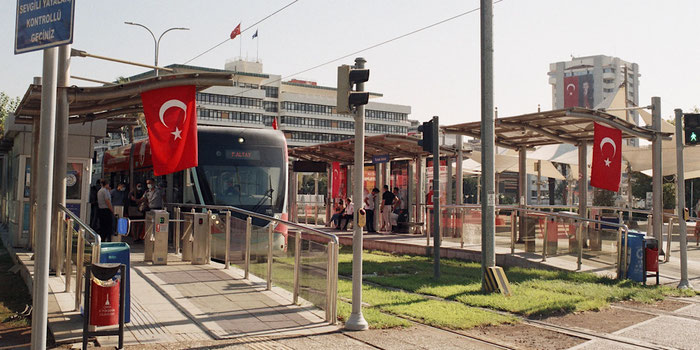 Places to Visit in Izmir
The airport bus will lead you to the heart of Izmir, Konak Square.
The core elements of a typical sightseeing tour in Izmir will be within walking distance.
Konak Pier, the historical contact zone, still stands as a meeting point for people.
The Historical Clock Tower symbolizes the meeting point of lovers in Izmir.
After gazing at souvenir shops and cafes, visit Konak Yalı Mosque to see the Ottoman-style architecture.
The Archaeological Museum and Atatürk Museum will be two important historical stops.
While enjoying the Ottoman-style shopping atmosphere in Kızlarağası Hanı, take a seat and taste authentic Turkish tea.
To catch the marvelous sunset view of the Gulf, walk through Kordon.
To capture the fantastic panorama of the city, climb up Kadifekale, the castle surrounding the harbor.
For distinctive scenery from the sea, take a short shuttle drive and go to Pasaport.
You can take a ferry trip around the Gulf here.
Do not skip the chance of walking on Agora, reminiscent of a Roman theater.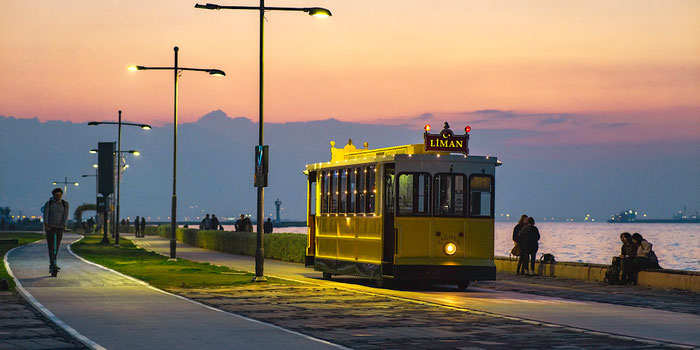 What to Do in İzmir
The pearl of western coasts in Turkey keeps various micro destinations for history fans and summer vacationers.
You can reach different towns and districts scattered around Izmir, yet accessible via a short drive.
Here are some most popular activities:
Take an hour bus trip to Çeşme and feel the real Gulf breeze while sunbathing on delicately chained beaches.
Don't miss the chance to listen to the performances at Çeşme International Classical Music Festival.
Visit Alaçatı, the emerging luxurious tourist attraction, to enjoy the vibrant nightlife, see celebrities wandering and take a boat trip for deep diving.
Stay a couple of days in Foça for a peaceful holiday, walk around the old town, see traditional stone houses and enjoy water sports.
Take a day tour to Seljuk and Ephesus to visit the archaeological site aged 6000 years and the Artemis temple amongst the Seven Wonders.
Visit Pergamon Museum (Bergama) to witness the ancient times of the Acropolis - It is one of the UNESCO heritage areas exhibited in open-air galleries.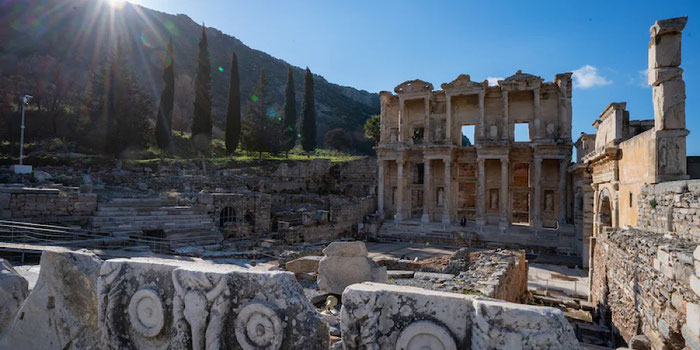 The Best Time to Visit İzmir
Getting a Turkey visa is very easy by electronic application.
Since the western coasts of Turkey are crowded in summer, it's best to book your cheap flight to Izmir in February and March.
Although travelers favor Izmir resorts during June, July and August, the best times to visit Izmir are September and October.
Due to lower humidity and temperature, autumn is the best time to wander around the ancient ruins and feel the Gulf breeze without sweating!