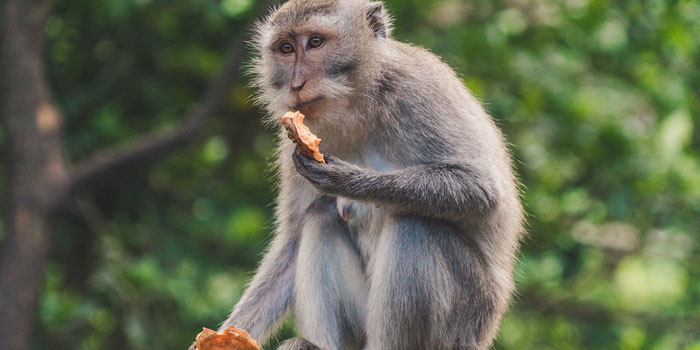 In the village of Padangtegal, Ubud in Bali, Indonesia, lives the Sacred Monkey Forest Sanctuary, a vital conservation center for hundreds of wild macaque monkeys that call it home.
Or, Monkey Paradise. 
about the monkeys
Over 700 Balinese long-tailed monkeys, or macaques, live in the Ubud Monkey Forest.
The monkeys co-exist in 5 different groups, living out their lives naturally and peacefully in a sprawling 30 acre area of jungles, trees, caves, ponds, waterfalls, and temples.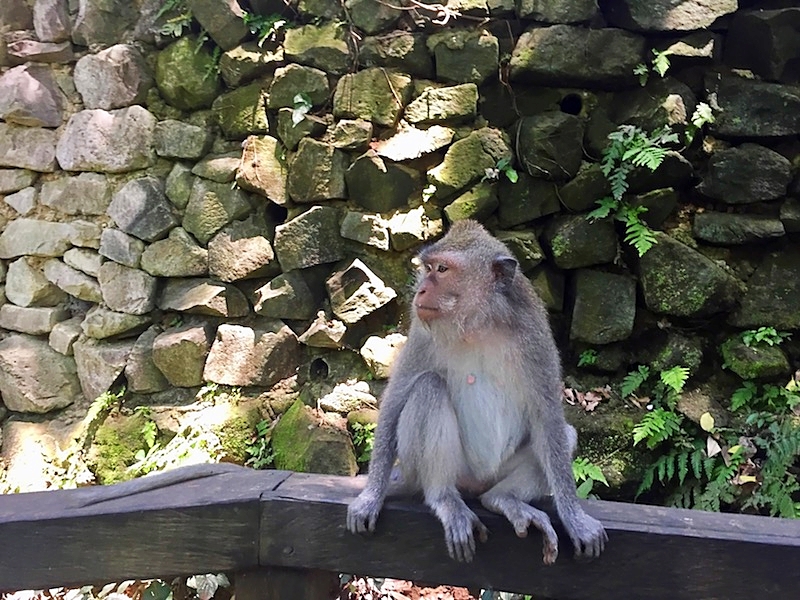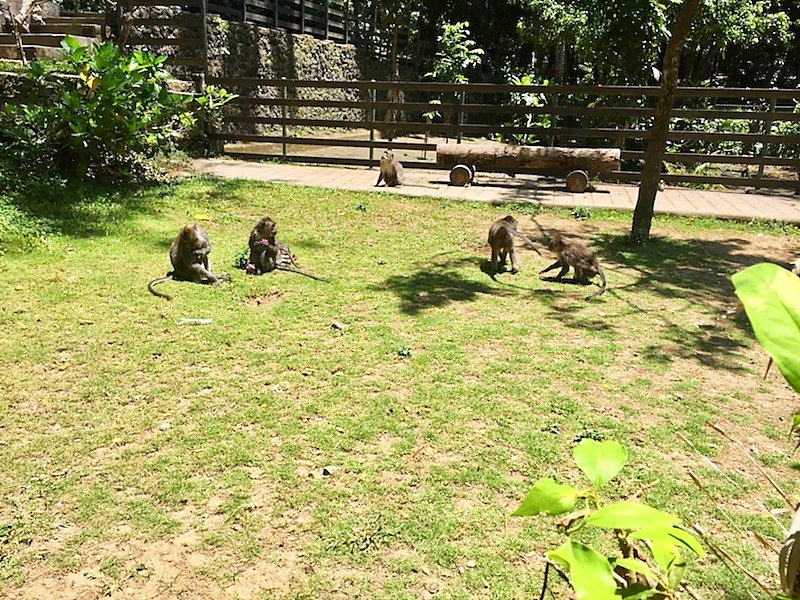 monkey play time
A visit to the sanctuary lets you peek into the every day lifestyles of the monkeys and how they interact with each other.
Watching these juveniles play tag in one of the pools is just about the funniest thing you'll ever see.
monkey feeding time
Visitors are prohibited from feeding the monkeys any outside food because they are fed a healthy diet of fresh local fruits and vegetables several times a day.
The monkeys eat sweet potatoes, coconuts, corn, bananas, papaya leaves, cucumbers, and more.
monkey grooming time
Macaques take grooming pretty seriously.
It can happen spontaneously, anywhere, anytime.
Get ready to witness some awkward intimate moments up close and personal.
how to visit the monkey forest
Visit the Monkey Forest Ubud at Monkey Forest Street in Ubud.
Be sure to make your visit safe for yourself and the monkeys by following all the posted guidelines.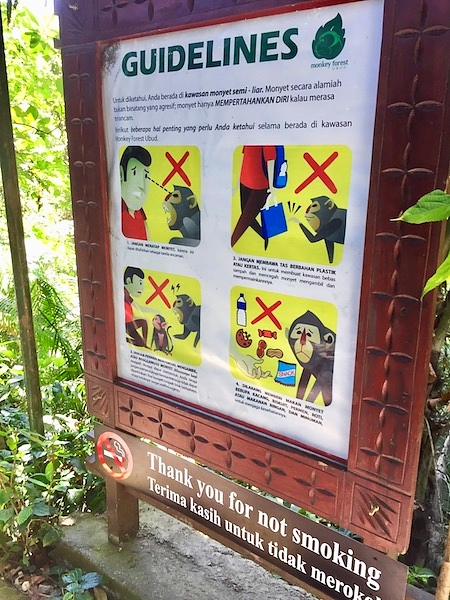 Follow the safety Guidelines:
---
1. don't bring food, drinks, plastic or paper bags
The monkeys know that anything in paper or plastic or a bag may be food and they will try to take it from you, reach in your bag, or steal your stuff.
They are fed a special diet and it's extremely unhealthy for them to eat any other foods.
2. don't stare at or touch the monkeys
They are wild animals, so follow the proper behavior rules, and respect their space.
Don't stare into their eyes, don't get too close, and don't try to touch them. 
They won't bother you if you don't bother them. 
3. stay on the designated paths
There are signs to guide you along the pathways and maps placed throughout the park.
Stay on the paths and don't stray off into the forest.
Be mindful of above, the monkeys are often right above your head in the trees and can steal your hat or glasses.
4. be respectful of the temples
There are 3 private Balinese temples within the Monkey Forest dating all the way back to the 14th century that are still used today for special prayer and religious occasions.
Be respectful of their space, dress appropriately, and cover your skin.
---