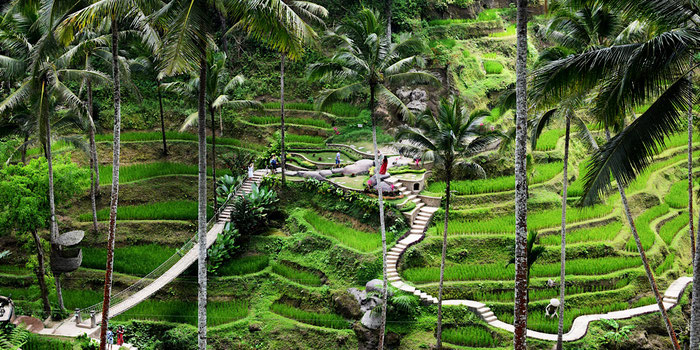 The charming little town of Ubud, Bali is rightfully known worldwide as a vegan mecca. You can find most any dish in the world vegan sometimes even raw. Here's my roundup of the top spots for tasty vegan eats in Ubud.
alchemy
Jl. Penestanan Kelod 75
Alchemy is a large, modern restaurant that has giant menus of raw vegan dishes plus fresh juices and smoothies. They also have instructional classes and an onsite shop has a big selection of goods, including reusables and cruelty-free products. More.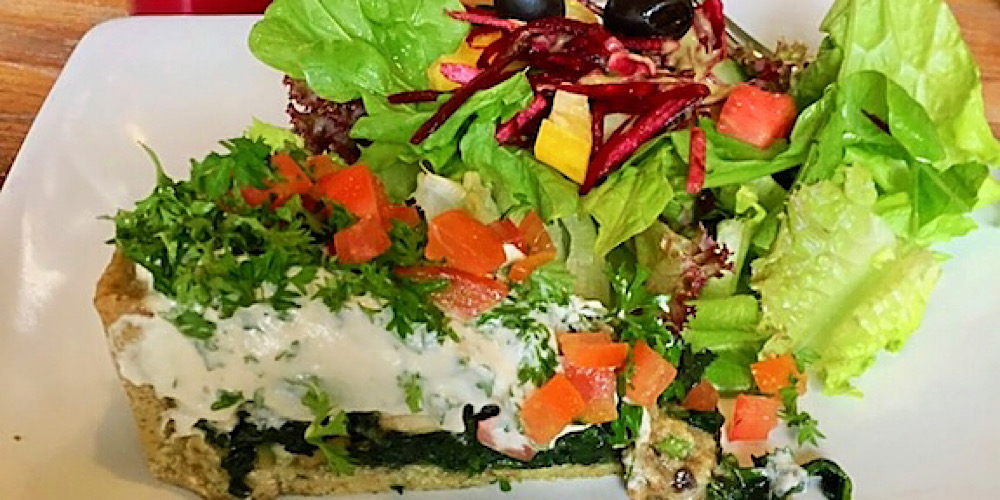 dharma coffee and juice
Jl. Raya Campuan
Cozy coffee and juice shop with great coffee, kombucha and kefir, plus a great menu of tasty vegan eats like jackfruit burgers and avocado toasts, and swing chairs! More.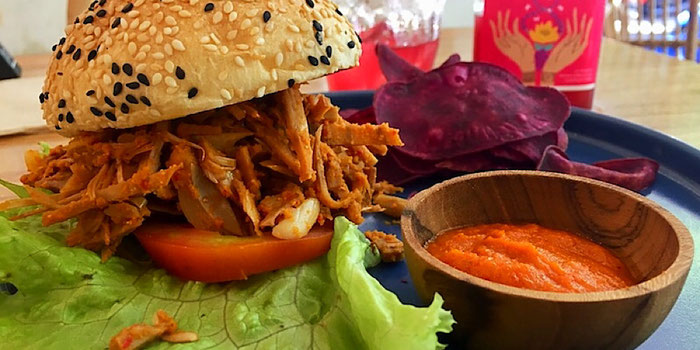 earth cafe and market
Jl. Goutama Sel
Earth Cafe is a cool spot with a super menu plus a large health food market onsite. Find everything from burgers to wraps to crepes to sushi. Definitely a must!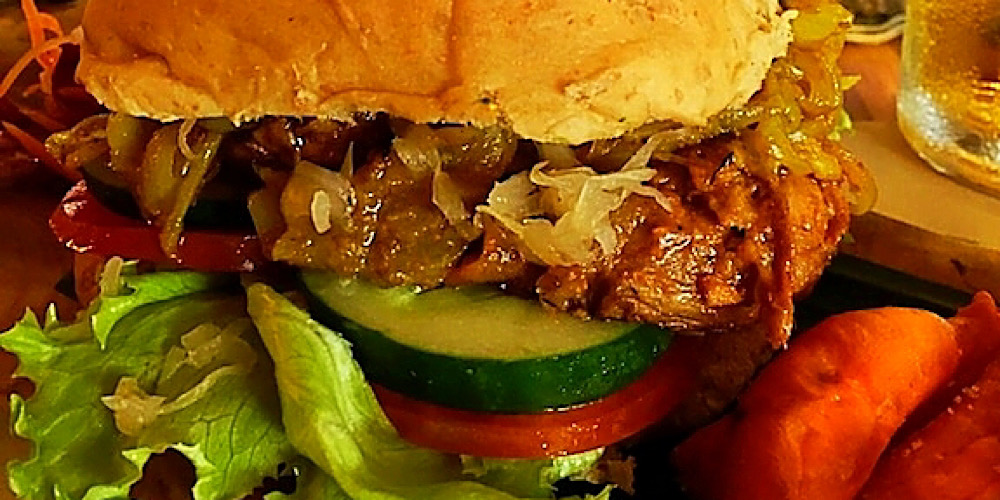 kafe
Jl. Hanoman 44
Kafe has lots fresh juices, tonics, and smoothies, and many vegan options on the menu like wraps, chili, curries, pasta and burgers, plus tons of raw vegan desserts.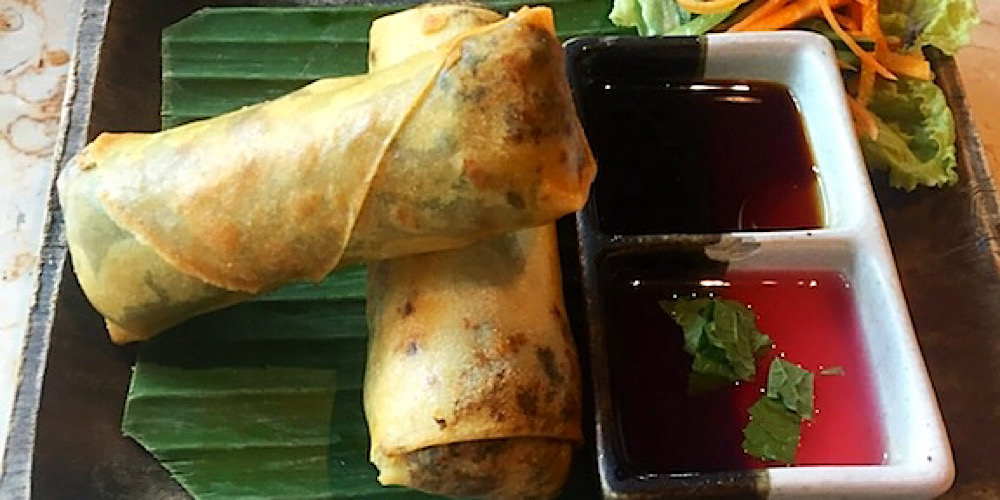 lazy cats
Jl. Raya Ubud 23
All vegetarian restaurant offering incredible pancakes, avocado toast, wraps, and more.
moksa
Puskesmas Ubud II
Moksa is a gem! It's is an all vegan restaurant with a sprawling open-air terrace overlooking their own permaculture garden. An amazing menu includes Balinese dishes, tacos, pizzas, lasagnas, ribs, burgers and homemade ice cream. Also has farmers markets!
Nine Heaven Vegan Warung
Jl. Sukma Kesuma 23
Cozy little vegan spot offering deliciously veganized Asian dishes like chicken satay, raman, kimchi, nasi campur and more.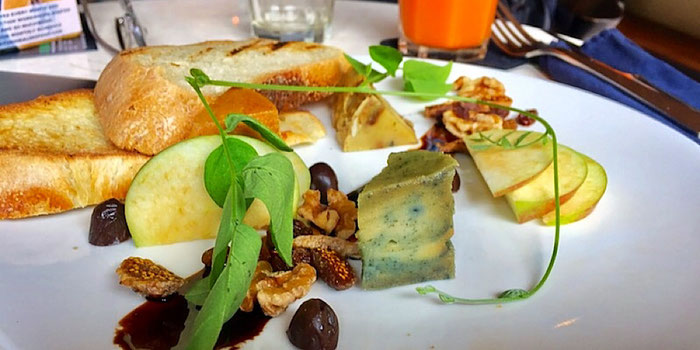 sayuri healing food
Jl. Sukma Kesuma 2
Sayuri is an all vegan restaurant with quite an impressive menu of eats and drinks,  including lots of probiotics and fermented foods. They're pretty awesome for breakfast, lunch or dinner and offer indoor and outdoor seating.
the seeds of life
2 Jl. Gootama
Vegan raw food cafe serving wings, pizzas, burgers, gnocchi, burritos, sushi and tons of delectable desserts like raw cakes and cheesecakes.
wulan vegetarian warung
Jl. Sukma Kesuma 14
Super cute all vegan spot serving up tasty home booked foods, plus a huge selection of desserts like cookies and cakes.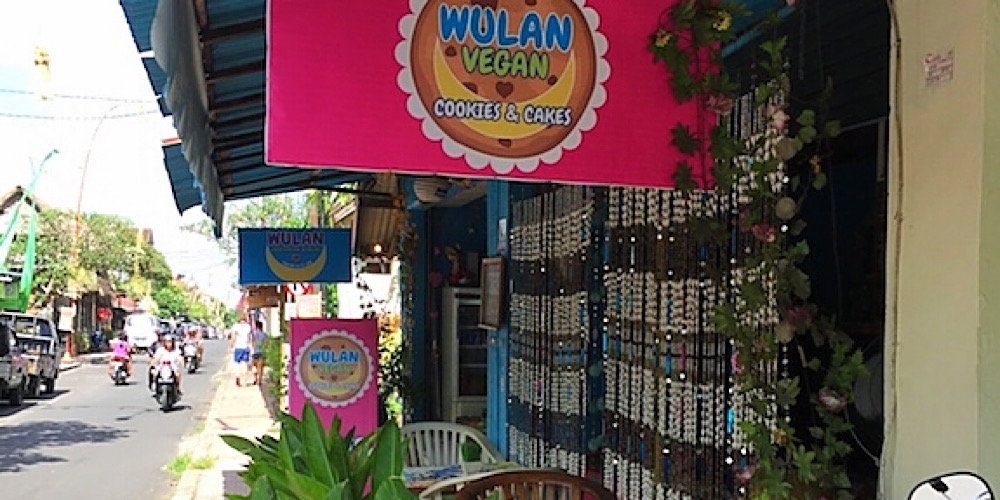 zest
Jl. Penestanan Kelod 8 
Zest is an awe-inspiring vegan restaurant with a great view, huge menu of tasty eats, immersed in stunning nature, art and architecture. With creative bowls, wraps and jackfruit dishes, plus cakes, pies and brownies for dessert, it's hard not to fall in love with this place. Bonus points for a killer soundtrack. Zest is a must visit.