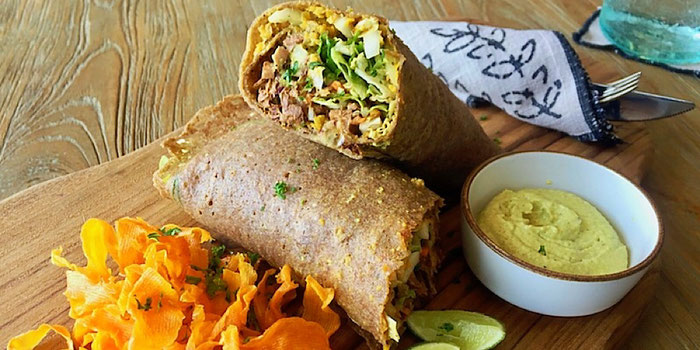 The ultimate sensory immersion experience that is Zest Ubud in Bali - Powered by plants, made by people. 
awe-inspiring scenery
The first thing you see when you arrive at Zest are amazing sculptures, temples and architecture.
Balinese architecture, much like Balinese culture, is always inspiring.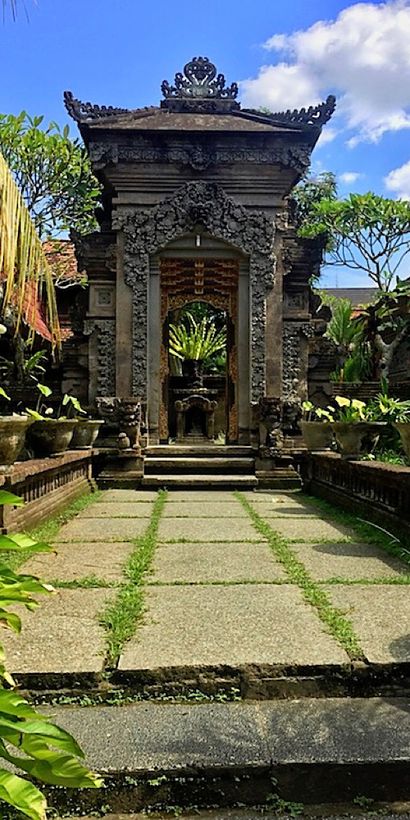 living atrium
Entering the restaurant is walking into a giant, open-air, atrium that surrounds a living tree.
There are seats and tables everywhere, from wooden dining tables to plush seats to cozy sofas to modern hanging lamps, no detail is overlooked.
It's warm, inviting, calm and energizing all at the same time.
Ditch your shoes and enter the hive.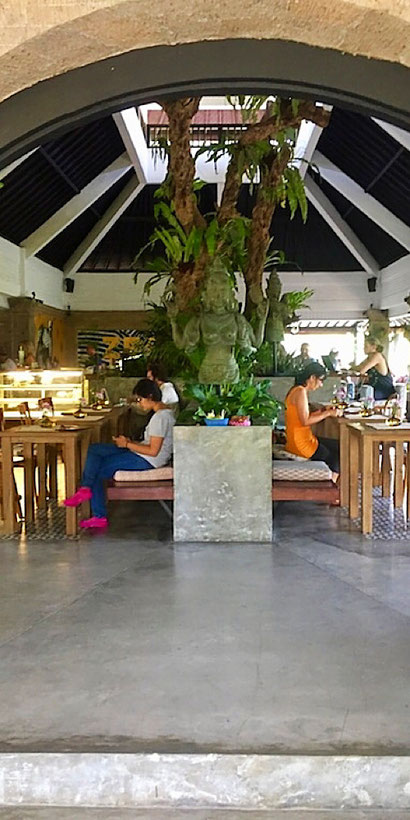 chill space
Settle into whatever cozy spot calls out to you.
Enjoy the breeze.
Marvel at the art.
Feel the architecture.
Appreciate the plants. 
Listen to the music.
Inhale the delicious scents.
And then get ready for more... Food.
inventive menu
This menu is unique because it highlights native superfoods such as moringa, soursop, starfruit, mung bean, jackfruit, cassava, and turmeric, and blends them all into creative inventions that taste great.
Superfoods have numerous health benefits and incorporating these nutrition powerhouses into the core of the menu is genius.
Bowls, wraps, salads, flatbreads, soups, tapas plates, and creative mains like sushi, jackfruit steak, and eggplant pate will wow your taste buds while cheesecake, muffins, brownies, pies and puddings will finish you off right.
Tea, coffee, smoothies, juices, and an entire rainbow of drinks will wash everything down with the most colorful flair.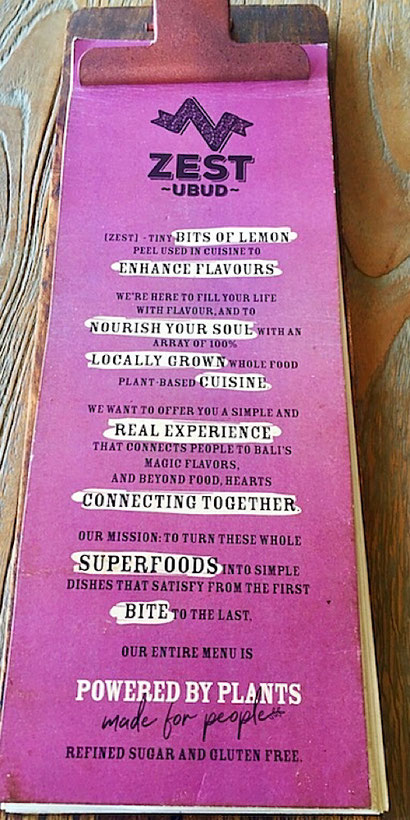 long blue
Because blue drinks are special, I had to go for the Long Blue.
An intoxicating blend of moringa, a native plant packed full of enzymes, vitamins and minerals, plus butterfly pea flowers, mint, basil and cinnamon.
Refreshing, spicy, and sweet - it is quite a nutritious treat, all in a calm, cool ocean blue.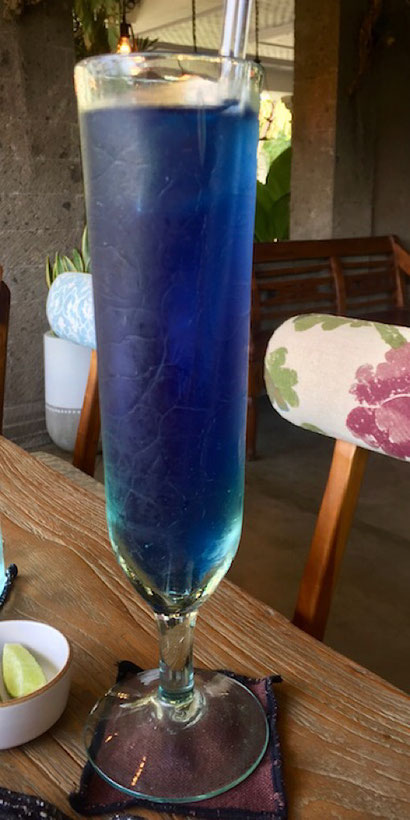 run piglet, run
"Run Piglet, Run" is Zest's stellar jackfruit wrap.
This meaty fruit can mimic pulled pork in such a freakishly realistic way that it's a perfect comfort food for us 'muricans.
With grilled jackfruit, greens, tomato, sauerkraut, and carmelized onions, this taste explosion is finished off right by a tangy housemade curry mayo.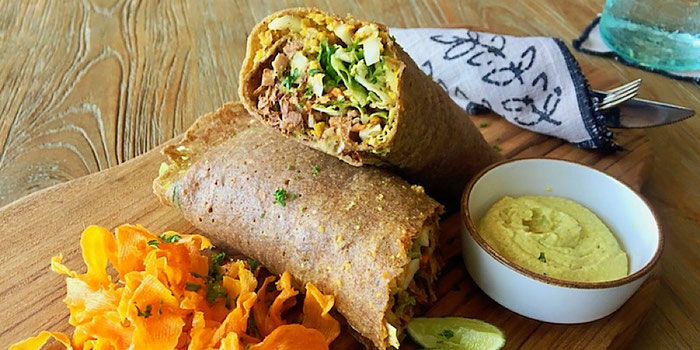 experience zest
Zest Ubud is a sensory experience that you have to feel in person.
Much love goes out for their commitment to being an eco-conscious establishment aiming for zero waste by using cloth drink coasters, cloth napkins, glass straws, and wooden serving boards.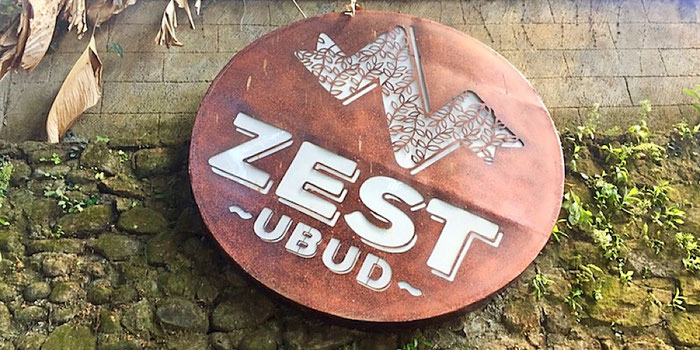 Get absorbed into the blissful musical vibes and stream their playlist on Soundcloud.
Go visit Zest at Jl Raya Penestanan Kelod 8 - just up the hill right before it starts to curve.
It's the start of all the amazing foods in Ubud.