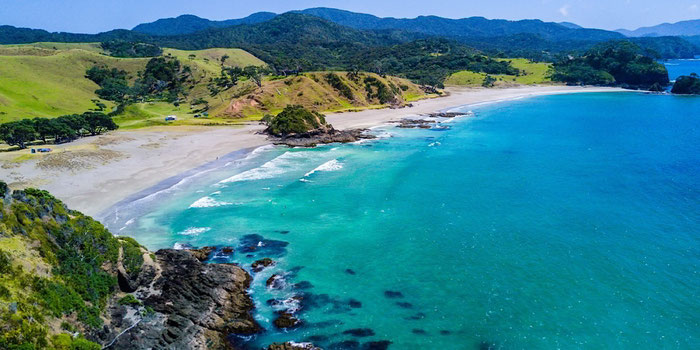 New Zealand is a place like no other, with its beauty bewitching all who travel to its metropolitan and coastal towns.
These seemingly untouched coastal towns are fantastic to visit from summer to winter.
If you are looking to get more from your next escape indulging in romantic landscapes, adventurous terrains and waters, or just some fine restaurants and bars to watch the water crash - New Zealand is it.
If you haven't been before or haven't seen it all, you likely won't know whether to start either North or South and what can be found in between.
Let's get to know more about New Zealand's picturesque coastal towns and what you can experience in each.
Ahipara (Northland)
You have probably heard all about Northland and the stunning Ninety Mile Beach that awaits you there.
Ahipara is a fine example of a true Kiwi beach, so if you are going to yacht around New Zealand you will want to end or start your trip here.
Because Ahipara is relatively under the radar compared to other spots in Northland, you will get an authentic flavor for what life is like for those who live in these coastal towns.
You can also have a paddle in Shipwreck Bay and end the evening with a foodie feast in one of the few restaurants tucked away in this gorgeous destination.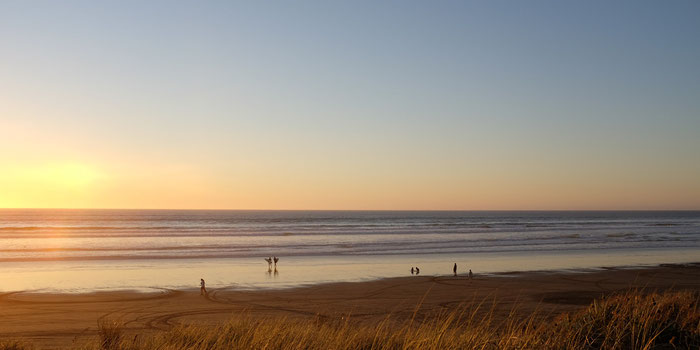 Manu Bay (Raglan)
Despite what you might first think, Manu Bay is not only for surfers, it's also for leisure travelers who want to get to know the Raglan town and chill out on the beach to wait for sunset.
Many travelers get quite a shock when they are greeted with black sand here at Manu Bay, and this is due to one of the many volcanos in New Zealand close-by.
If Hamilton is also part of your New Zealand tour, you might want to tack this on before or after as they are very close in distance and make for a very scenic drive between the two.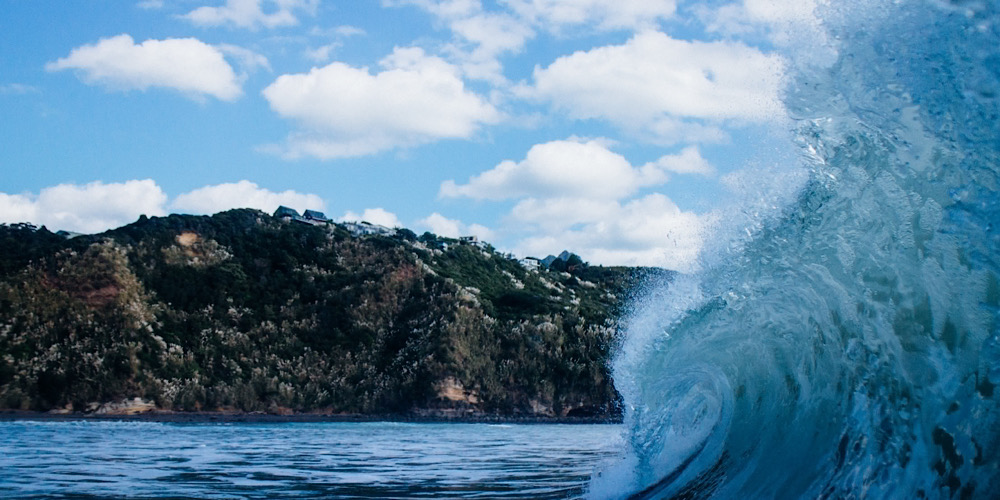 Otama Beach (Coromandel)
Sitting on the Northeast coast of Coromandel Peninsular is Otama Beach, and this is probably one of the most undeveloped coastal towns we have ventured to, in the best possible way.
Otama Beach is like a computer screensaver, impossibly white sand and crystal waters, and you have to look pretty hard to find the scarce houses that are located here.
Fortunately for travelers, most of these residences are actually Airbnbs, so if you want to remove yourself from the hustle-bustle of Christchurch or Auckland - this is an entirely different experience.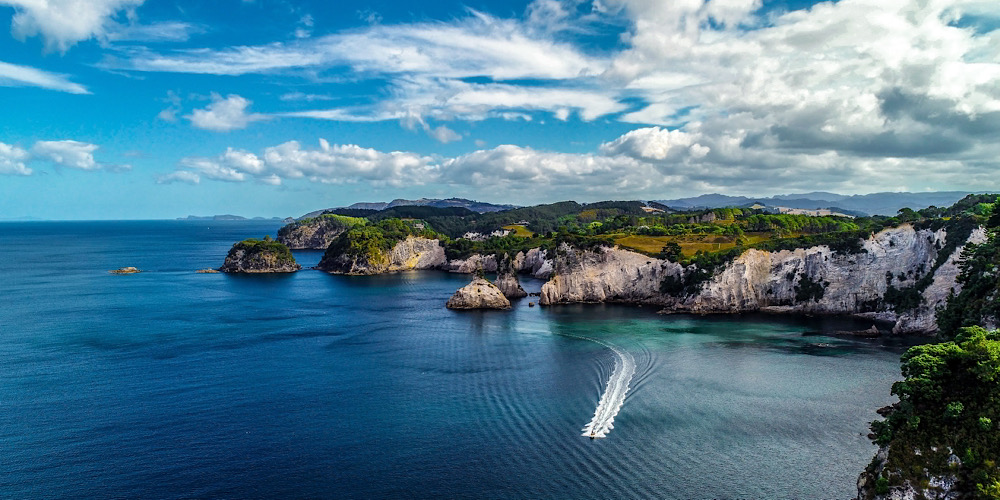 Mangawhai
When you visit Mangawhai, it really is a 'choose your own adventure'.
You might need to look at a map or aerial picture to understand what I mean, but there are essentially two sides to the town.
One side has an incredible beach with mature waves and the other side is a calm harbor beach.
For those true blue ocean lovers, you may even want to consider chartering a boat as a way to fuel and fund your marine adventures. 
Unlike some of the other coastal towns, Mangawhai also features art galleries, retail stores, resultants and all the amenities you might be looking for on a vacation.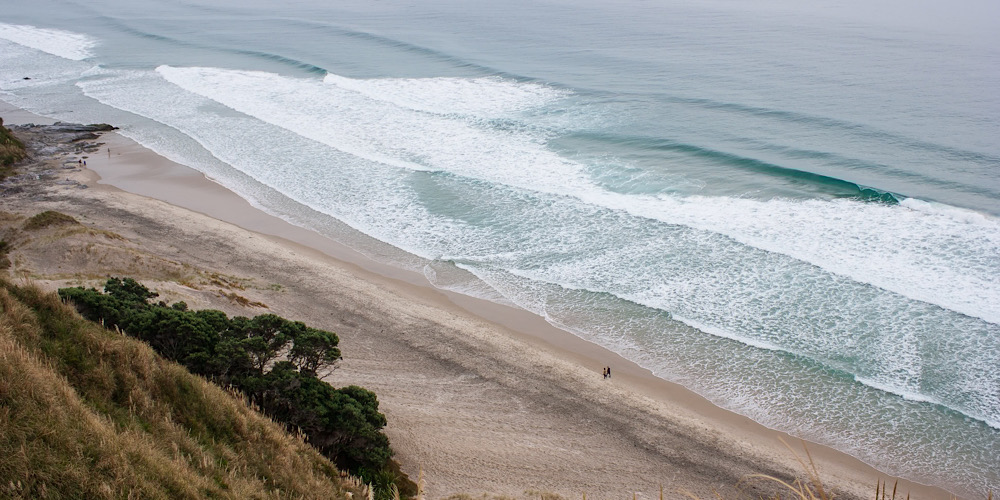 There is so much to experience when you travel to New Zealand, and you might need a few separate visits to see all the stunning coastal towns.
So book your flight now and get on your way to paradise!