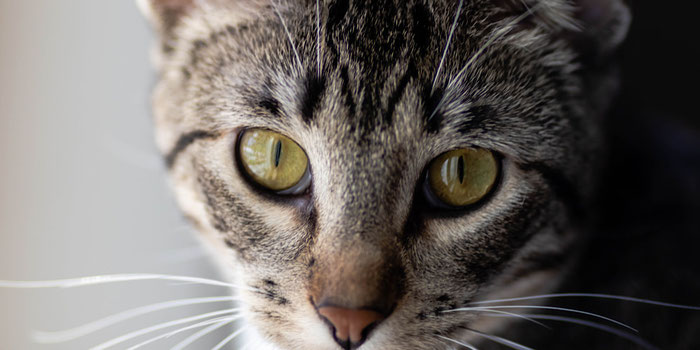 Rome, the Eternal City, is a city of ruins - a blend of old and new, co-exiting side by side.
All over the city, as you stroll along modern roads, ancient ruins are mere steps away. 
the ruins
One such attraction, the archaeological site of Largo di Torre Argentina, dates all the way back to the 2nd and 3rd centuries BC.
It is the site of the remains of four Republican Roman temples and Pompey's Theatre, as well as an 18th-century opera house Teatro Argentina, but it is perhaps most famous for the assassination of Julius Caesar in 44 BC. "Et tu, Brute?"
Today, Largo di Torre Argentina has a different purpose.
No longer the site for human drama, it's now all about feline drama - way better.
The site is home to the Torre Argentina Cat Sanctuary, a no-kill sanctuary that houses underground shelter for homeless Roman cats.
the volunteers
Since 1993, passionate and hardworking volunteers work around the clock, 7 days a week, to clean, feed, and provide care and veterinary treatment to a continually rotating population of over 150 cats.
And as if all that the never-ending animal care wasn't enough to keep them busy, the dedicated sanctuary staff and volunteers also have the daunting task of performing TNR (trap - neuter - return) for feral cats.
They also continually strive to facilitate ongoing adoptions so that cats can move into loving forever homes, they run a distance adoption program to help cover operating costs, and they also organize a foster care program for locals to help out with kitten care. 
the care
All cats that come to the sanctuary are sterilized, vaccinated, disease tested, and treated with parasite preventatives. 
There are also many special needs cats, some that are elderly, disabled, blind, deaf or battling various medical conditions, and these poor meows all need extra special support, care, and often daily treatments and/or medications. 
the cats
Many beloved residents of the sanctuary, such as the super sweet and famous Gianburrasca, are immortalized in hand-painted, life-size murals decorating the interior of the shelter.
Of course, these cats are true Romans, living amongst some of the finest art and sculptures in the world, so they may very well have commissioned all the portraits just for themselves.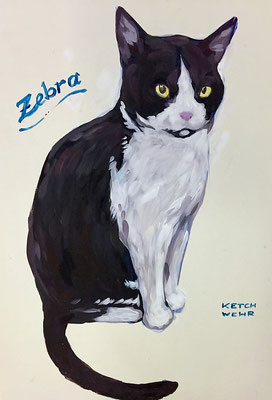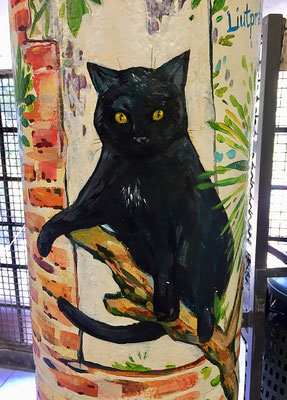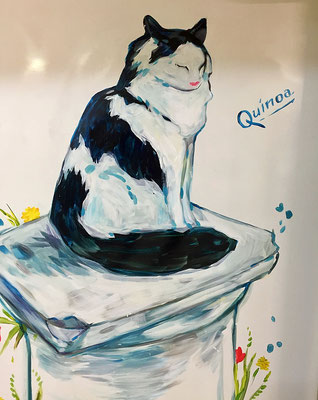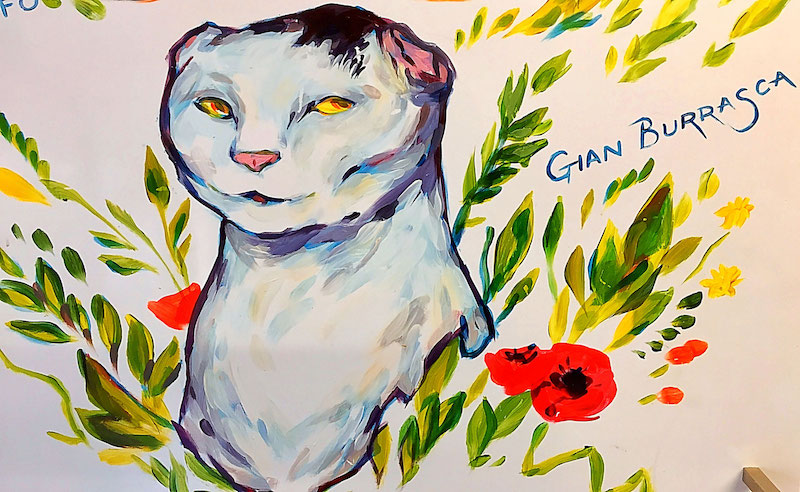 These meows work hard to generate money for the shelter. 
Please help them out by donating some money so they can take a break.
They have difficulty with the math and money handling, and it's hard for them to find time for their work shifts around their strict napping schedules.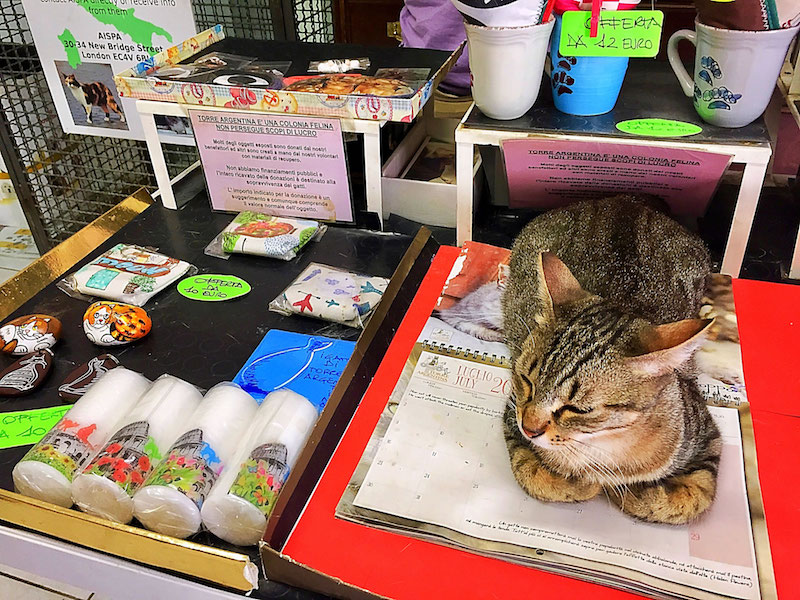 how you can help:
---
Visit the cats and give them love! The sanctuary is open from 12-6 daily.
Send a donation. They always need financial help.
Adopt a cat from a distance and receive updates and photos of your cat.
Give a homeless cat a forever home and adopt a cat.
In Rome? Help volunteer at the shelter.
Help foster a kitten or litter! The sanctuary provides all supplies.
Share this article to help spread the word about the shelter.
---