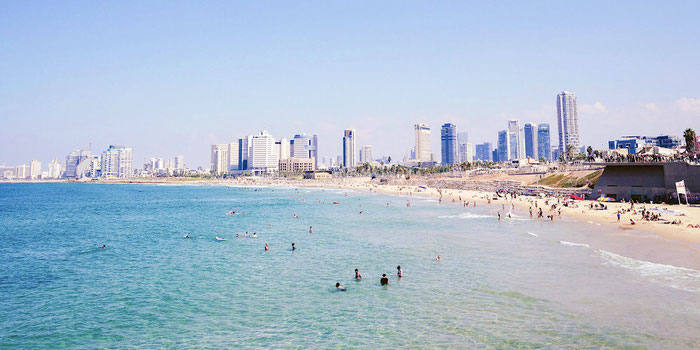 Israel is a beautiful country with a rich and interesting culture, welcoming and friendly people, stunning landscapes and beaches, and an endless plethora of delicious cuisine.
If it's your first time visiting, here are all my insider tips that I would recommend for foreigners to know in advance to help you adjust easier and enjoy your visit!
1. get a translation app
At the airport and in most large cities, such as Tel Aviv, English is spoken by nearly everyone.
But outside of those places, English is not widely spoken, if at all.
This includes local shops, grocery stores, restaurants, and especially on public transportation like the bus.
I traveled by bus around the cities and coast, and Tel Aviv, Netanya, and Haifa.
And, in a dozen bus rides, not a single driver spoke any English at all.
Keep in mind also that all the directions and stops to read inside the bus are all in Hebrew (without English translations).
So, unless you are already fluent in Hebrew or Arabic, get Google Translate, then download Hebrew for offline access so that you can easily read and communicate as needed to get where you're going.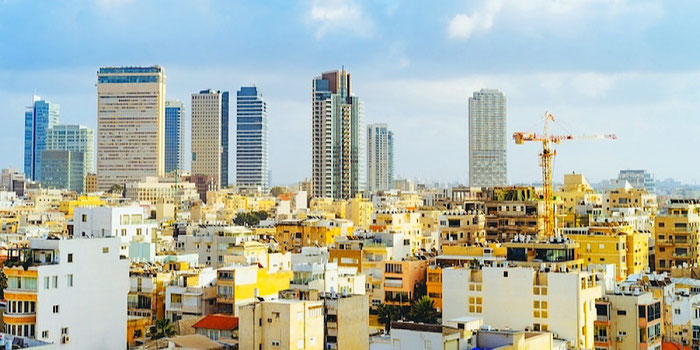 2. carry a global sim card
You may want to avoid getting a local sim card in Israel, especially at the airport, because they can be quite expensive. 
I couldn't help but balk at quotes from 3 different shops inside the airport that ranged upwards of $80 USD for a sim card with only one month of minimal service. 
Avoid the confusion and just use a global sim instead.
You can skip all the hassle plus never risk running out of service when you need it.
Mine worked like a charm and helped me navigate where I was going and call my hotel upon arrival.
3. avoid weekend travel
Israelis celebrate Shabbat from sundown on Friday to sundown on Saturday every week.
The very religious do not work at all during this period of rest, and some don't use any electronics during this time either.
It's a time of peace and quiet.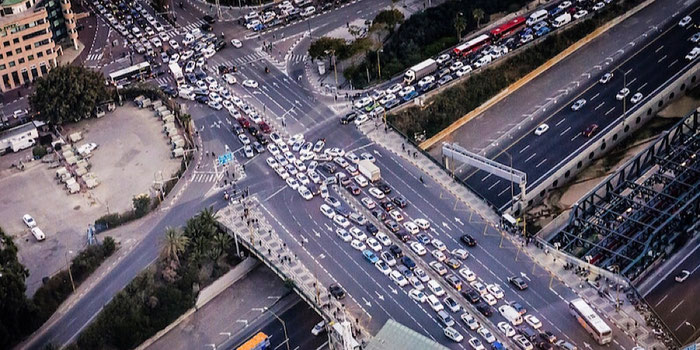 ---
how does shabbat affect travelers?
The buses and trains will stop running every Friday afternoon, as early as 1 pm.
Some will start services Saturday evening but most will resume on Sunday.
Many business and restaurants will also close during Shabbat.
In smaller towns and villages, all transportation may be suspended for the entire weekend. 
Foreigners may wish to try to avoid traveling within the country or flying in or out during this time, or be aware and prepared to hire much more expensive private taxis for transportation needs on Fridays and Saturdays.
Also, there is no Uber in Israel, but try the Gett app for rides and Moovit for transit.
---
4. adjust to the volume
No, nobody is yelling at you - they are just projecting a bit louder than the normal voice volume you may be accustomed to.
Try not to be alarmed or get too startled and jump out of your seat whenever you hear people shouting - like I did.
5. prepare for security at train stations
Plan some extra time ahead if traveling by train.
There are airport-like security screenings complete with people and baggage scanners and the lines for everyone to get through can get quite long.
You may want to plan on an additional 30 minutes in your commute time to account for the wait and the security process.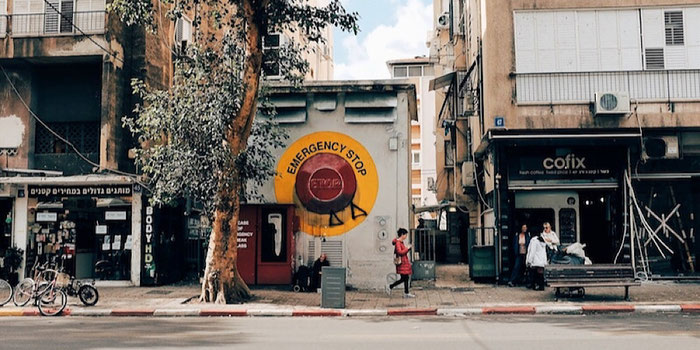 6. hold on to your paper visa
You won't receive a stamp in your passport.
Instead they will hand you a small piece of blue paper that you may be tempted to toss right into a nearby bin, but don't, because this is your stay permit that you need to hold on to during your entire visit to prove your legal entry.
You'll also receive a pink exit permit upon departure. 
7. prepare for a departure interview at the airport
Travelers should plan extra time for departing from Ben Gurion airport. 
The overall airport departure process is relatively quick and easy, however foreigners must go through a departure interview and this is an extra burden that can take some time. 
We're all used to awful entrance interviews and the standard questions that inevitably ensue - but usually not equally prepared for an intense departure interview- especially since it doesn't make sense to interview someone when they're literally leaving.
Because I'm a full-time traveler and I've never had to go through such an intense departure interview in any other country - this alone would definitely prohibit me from returning for tourism in the future - so I think it's something all potential tourists should be aware of.
---
what's the departure interview like?
This is setup as a pre-security checkpoint, where an official will inspect your passport and ask you questions.
These interviews can be lengthly, often depending on where you have previously traveled.
For example, I had an American passport with visa stamps for Turkey and Greece, and even though they were years old, I was questioned about every detail of these trips, down to who I socialized with, where I stayed, and more personal and intrusive questions, down to making me explain tattoos.
It took some time. I was annoyed.
---
8. Enjoy all the amazing food
What I loved most about all my time in Israel was all the fresh and delicious food.
There's a mix of so many different cultures blending together to create amazing and unique dishes. 
There's a huge foodie culture in Israel.
Locals love celebrating together with long leisurely meals and equally love sharing dishes with friends so be prepared for lots of food sampling, sharing and face stuffing.
If you're a hummus lover (and who isn't?) then you'll be wowed by all the different flavors, textures, and styles of the beloved tasty creamy goodness.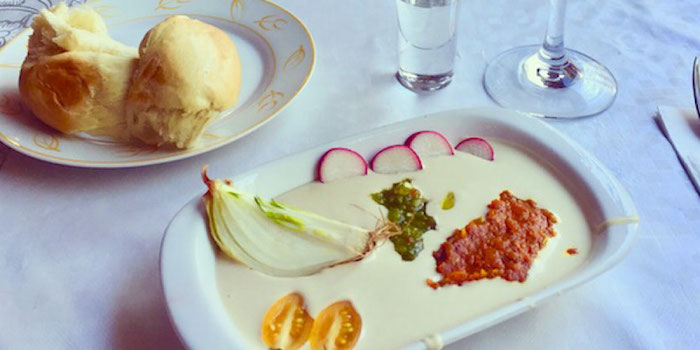 Israel is super vegan friendly since most of the cuisine is already vegetarian, plus there is a thriving vegan community, so you can find a plethora of tasty plant-based foods everywhere, especially my all-time favorite food - burgers!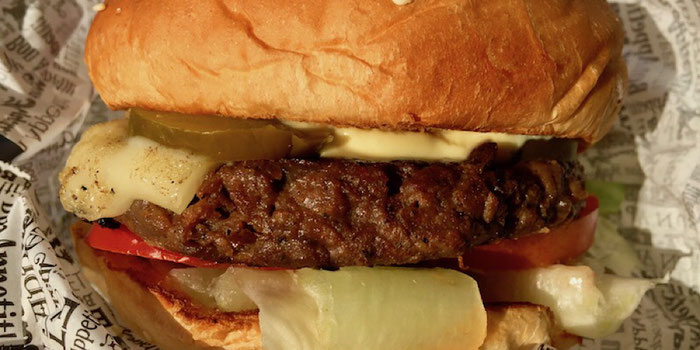 With all this insider travel knowledge, you'll be able to avoid hassles and travel around Israel like a pro so you can spend all your time enjoying and appreciating one of the most beautiful countries in the world!