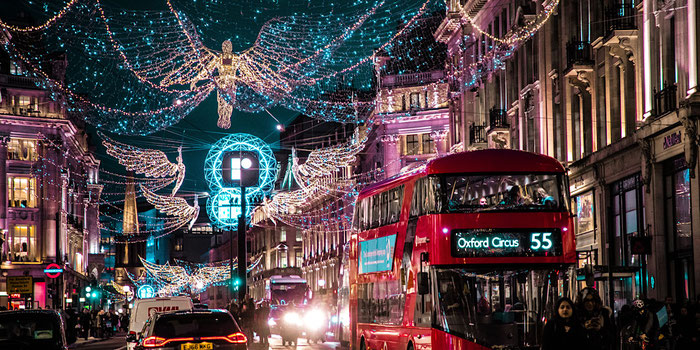 If we're talking about the best cities around the world for a weekend getaway, London is second to none.
The Square Mile has it all; amazing hotels, a thriving art scene, and gorgeous landmarks.
Some like to crack jokes about London's food, but there's nothing funny about popular restaurants like the Blues Kitchen or the Kiln. 
London is the perfect spot for a weekend trip because there's so much to see, do, and experience.
In fact, there's so much to do that it's almost overwhelming.
London has tons of museums, restaurants, and shopping centers, but you can't visit them all in one weekend.
Here's some of the best locales to check out around the Big Smoke.
Most of these spots are near the London Heathrow Airport, the city's largest international airport and the place that most visitors will be entering the UK.
And if you want to drop some weight before you hit the town, drop off your things at Nannybag London luggage storage service. 
Chessington World of Adventures
Chessington World of Adventures is part theme park and part luxury resort.
Visitors can look forward to experiencing rides and attractions like the "Vampire" inverted roller coaster, and holiday-themed events like the "Howl'oween" and Christmas festivals.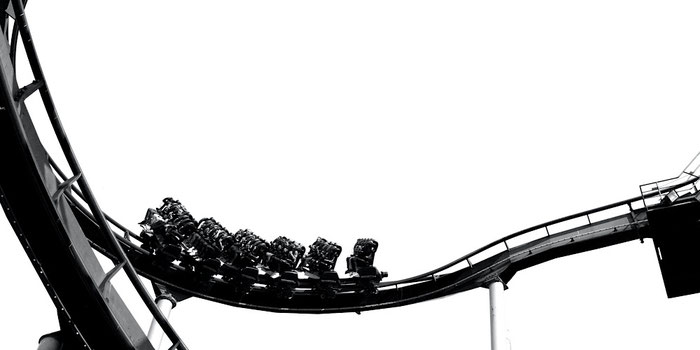 West end
London's West End is world-renowned for its theaters.
This hot spot is famous for its gorgeous streets, restaurants and shops, but the West End is also synonymous with world-class theater.
Its theaters are open year-round with popular musicals, new productions and entertainment for everyone.
If you plan on visiting the West End, the first thing you should think about is getting London theater tickets! 
Ham House
There aren't too many relics of 17th Century London that are still intact today.
That's what makes the Ham House so special; England's National Trust organization considers the Ham House to be "the most complete survival of 17th Century fashion and power."
It doesn't hurt that the Ham House also features a gigantic garden that's open to visitors.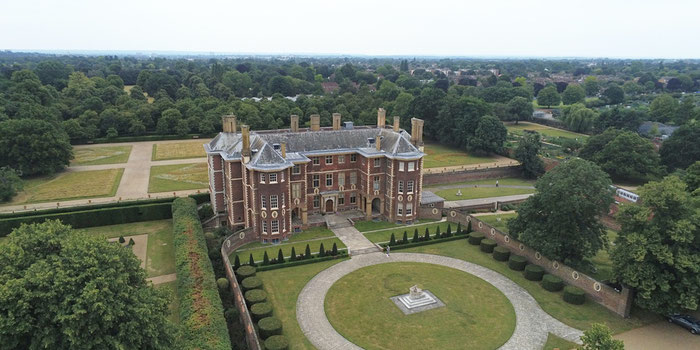 No pigs were harmed in the making of this iconic landmark; the Ham House was designed by the late Robert Smythson in 1610, at the request of Sir Thomas Vavasour.
Very few additions have been added to the Ham House over the years to keep it as close to its original design as possible.
Hampton Court Palace
King Henry VIII was… a divisive monarch to say the least, but he had impeccable taste.
The Hampton Court Palace is proof of that much; this 16th Century castle is a prime example of Baroque and Tudor architecture at its finest.
This palace eventually became Henry VIII's favorite home.
Today, it's famous for the Cartoon Gallery, "King's Beasts" statues, 17th Century gardens and grounds, and royal heirlooms.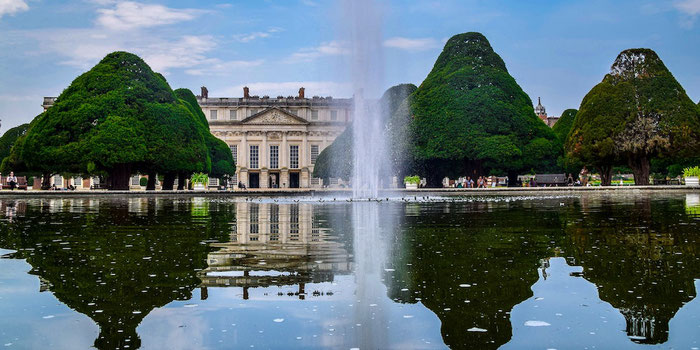 Hounslow Urban Farm
You have to visit the Hounslow Urban Farm at some point during your weekend trip.
This locale is famous for being the largest community farm in London.
If you need to grab fresh produce during your trip, we can't think of a better place to get it from.
First, you'll want to drop your extra gear at a luggage storage spot in London.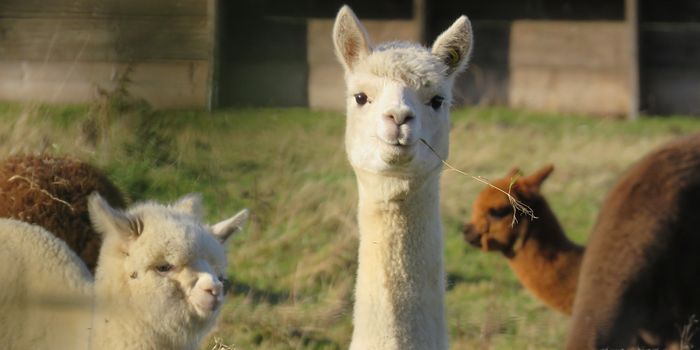 There's also a ton of adorable animals at the farm; guests will find everything from pigs and llamas to garden snakes and tortoises here. 
The Tropical Zoo aims to be London's biggest rescue center for mistreated exotic animals, a vital cause that needs support, and a great resource to help prevent animal abuse.
Royal Botanic Gardens, Kew
Wake up and smell the roses at the Royal Botanic Gardens, Kew.
And the tulips.
And the daisies.
And over 50,000 other plant species!
The Kew Gardens are famous for the wide array of exhibits that are offered here.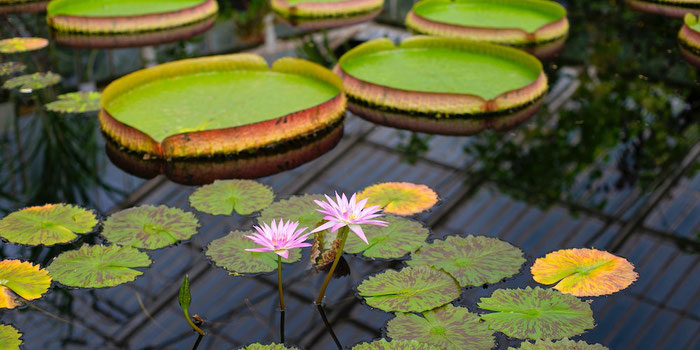 There's an Arboretum that houses more than 14,000 trees and a Kitchen Garden that grows edible plants.
The vast selection of plants and exhibits here makes this venue one of London's must-see attractions.
Thorpe Park
Another theme park that you should definitely visit during your weekend trip is Thorpe Park.
While Chessington World Adventure is more of a family-oriented theme park, Thorpe Park is an adrenaline junkie's dream come true.
This place has dozens of extreme rides that'll throw you for a loop, take you to new heights, and spin your whole world around!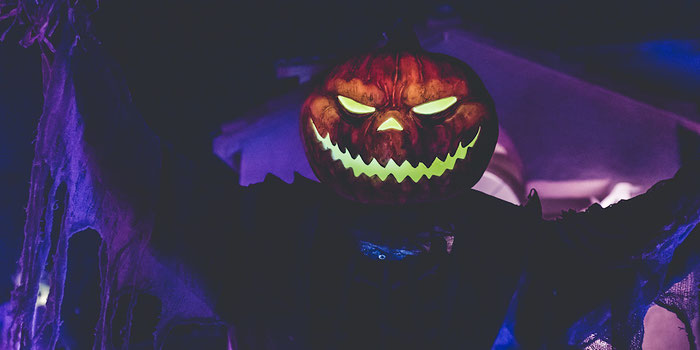 Frequent visitors usually cite the Colossus, Nemesis Inferno, and Tidal Wave rides as some of the best in the entire park.
There are also Walking Dead and Saw themed rides here.
These rides aren't exactly for the faint of heart, but they make for a scary good time for thrill-seekers.
Thorpe Park also hosts a few different festivals each year.
The "Fright Nights" Halloween festival is one of the park's biggest and most popular events.
Twickenham Stadium
Football and Rugby are two of the biggest sports in the UK.
Twickenham Stadium isn't just an amazing sports center, it's a cultural landmark for many Londoners.
The Rugby Football Union own this venue; they've hosted multiple Rugby World Cup tournaments since 1991, and are slated to do so again in the near future.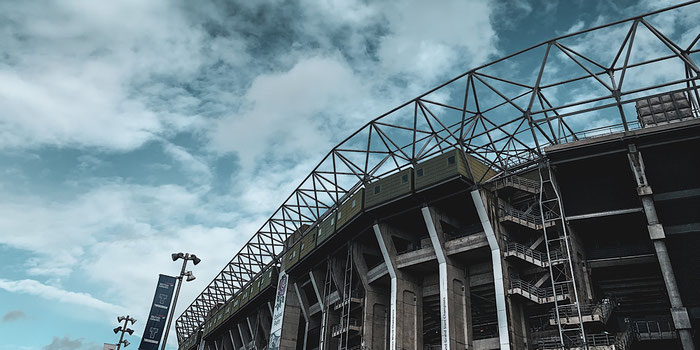 Twickenham Stadium also hosts other sporting events like American Football matches. In 2016, the Los Angeles Rams went head to head with the New York Giants.
The Stadium also doubles (or triples) as a concert venue.
Artists like Bon Jovi, the Eagles, Lady Gaga, and Rhianna have all rocked the world at this locale.
Windsor Castle
A weekend trip to London wouldn't be complete without visiting this historic landmark.
Windsor Castle is yet another of the British Royal Family's famous residences.
Out of all the castles, this one's the oldest; William the Conqueror built the very first version of Windsor Castle in 1066.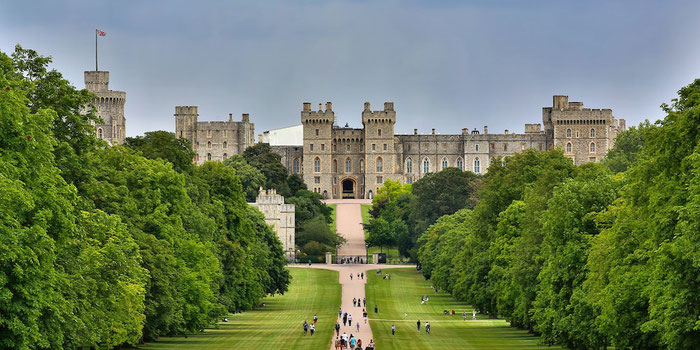 Since then, the castle has been constantly updated by William I's descendants.
The current version of the castle is massive.
It features an Upper, Middle, and Lower Ward, State Apartments, and sprawling parklands.
You could honestly spend a good chunk of your weekend exploring Windsor Castle.
You'll never run out of fun things to do!