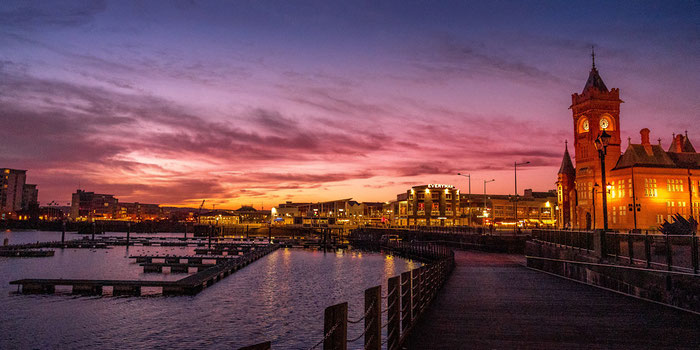 There's plenty of great vegan and vegetarian food in Cardiff, Wales.
You can find decent veggie food at most any restaurant, but here are some spots that do vegan food especially well.
Here are my favorite really remarkable spots that do amazingly delicious vegan comfort foods like cheeseburgers, steak paninis, scotch eggs, milkshakes, and cheesecakes!
anna loka
114 Albany Road
Cardiff's first 100% vegan cafe with amazing vegan comfort foods like cheeseburgers, milkshakes, cheesecakes, and more.
atma
9-10 Church Street
Centrally located vegan and vegetarian food cafe serving burgers, wraps, curries, noodles, cakes, cookies and more. 
clancey's
Cardiff Market
Veggie stall offering take-away Indian street foods and wraps, burgers, lasagnas, desserts, pies, and a vegan scotch egg.
madhav
59 Lower Cathedral Road
Mostly all vegan Indian restaurant offering reasonably priced traditional cuisine dine in or take away, also with a shop attached. 
milgi
13 City Road + Cardiff Market
Vegan and vegetarian cafe with full bar serving up delicious meals like burgers, wraps, bowls, Sheperd's pie, and a Sunday roast.
pooka sweets and savories
3 Albany Road
Vegetarian Indian shop with a range of savory street foods and also a large selection of vegan and vegetarian sweets. 
vegetarian food studio
115-117 Penarth Road
Indian vegetarian restaurant offering a large menu of dine in and takeaway meals plus a huge dessert selection.