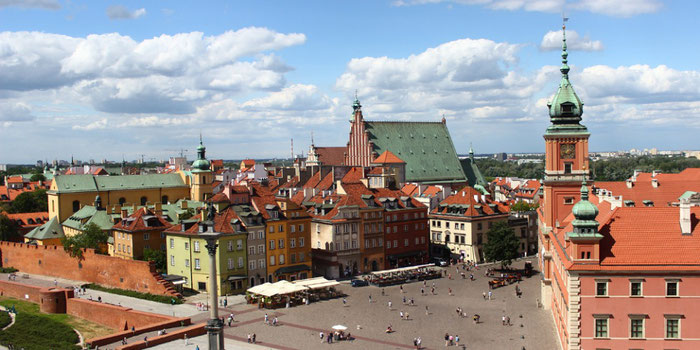 When you think of Eastern European food you tend to think of the traditional meat and dairy-focused dishes, however, things are starting to change in some cities in Eastern Europe as the presence of veganism is on the rise.
Here are four awesome Eastern European cities that offer amazing local vegan cuisine. 
Warsaw, poland
First up we have Warsaw, which is the capital and largest city in Poland.
Typically when you think of traditional polish dishes you will think of the classic meat stuffed pierogies.
However, what most people do not know is that Warsaw has been named one of the best cities to be vegan in.
Throughout the city, you will see a vast selection of vegan cafes, restaurants, and eateries.
An absolute must for any vegan in Poland is to try vegan pierogies.
These are so good you will want to recreate them at home!
The professionals behind Corrie Cooks suggest looking for recipes, tips, tricks, and inspiration on how to make your own pierogies at home so you can have it anytime.
If dumplings are not your thing (can't imagine why) then fear not, as the restaurants in Warsaw have it all, from vegan cupcakes to vegan burgers and even vegan ramen.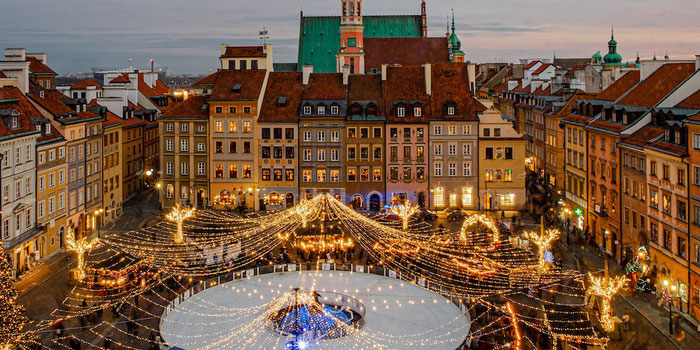 Prague, Czech Republic
Next up we have the beautiful city of Prague which is found in the Czech Republic. Considering it is such a big city, it is not surprising that it is so accommodating to vegans.
Throughout the city, there are over 50 vegan dedicated restaurants so you will have no problem finding somewhere to eat.
You will find all your classic Czech dishes that have been altered for a vegan diet. 
Prague is known for its sweet treats, with eateries, cafes, and pop-up stools on every corner serving up something delicious.
If you want to get in on the action there is a place right in the center of Prague's Old Town which serves up wonderful vegan ice cream.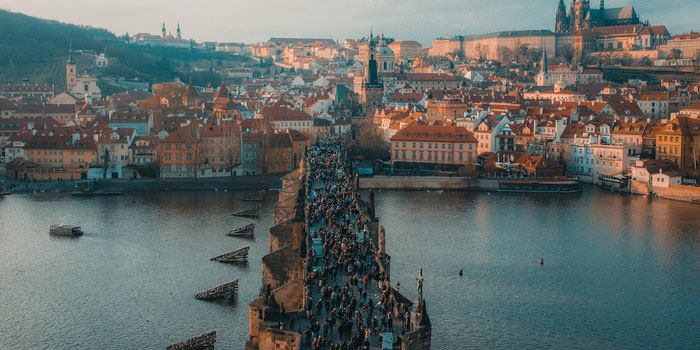 Bratislava, Slovakia
Considering how small Bratislava is, there is a great number of vegan cafes and restaurants.
Slovakia is known for its delectable stews, soups, and bread and there is a tonne of places that replicate traditional dishes with plant-based foods.
You won't be going hungry here and if you are craving something sweet there are vegan donut shops and vegan ice cream shops that will satisfy your cravings instantly.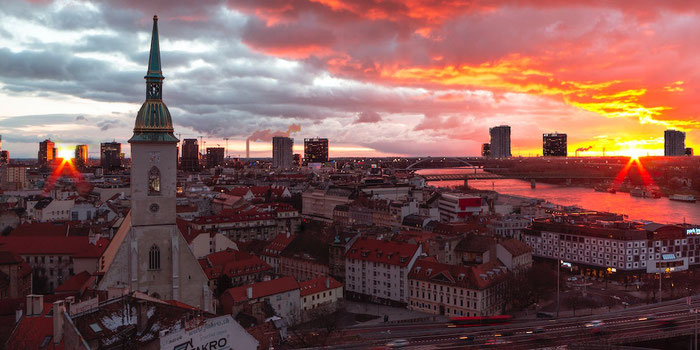 Budapest, Hungary
Budapest has plenty of food choices and if you need any help locating them visit HappyCow to help point you in the right direction.
You will find restaurants, cafes, bakeries, and even vegan street food stands.
You will get a taste of the vegan-friendly traditional version of Hungarian cuisine, as places focus on using ingredients such as potatoes, vegetables, and mock meats.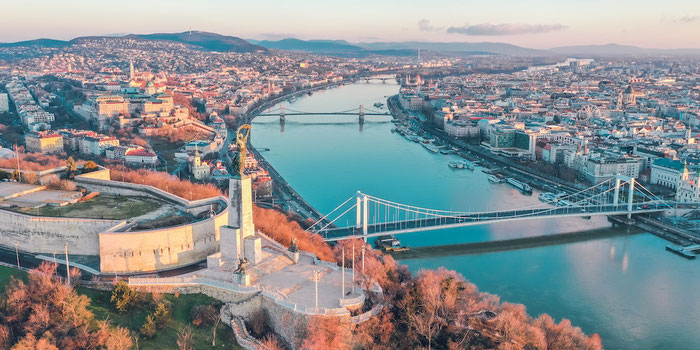 Veganism is becoming a popular lifestyle choice, and the rate at which it is growing is reflected in the growth of vegan restaurants that are sweeping across Eastern Europe.
Long gone are the days of one boring vegan option being available because now you will be spoilt for choice!