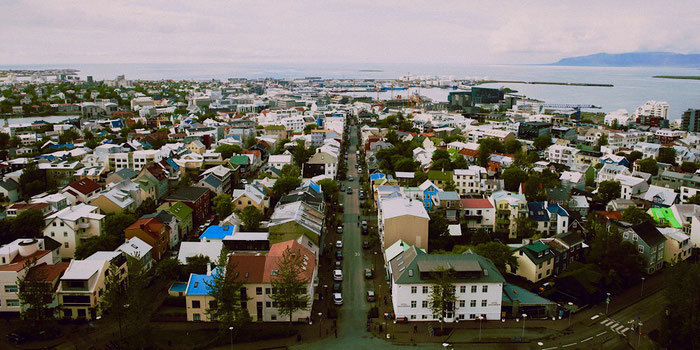 Reykjavík is one of my favorite cities. 
Traditionally, and unfortunately, Icelanders have been known for eating very, very adorable animals like lamb, whale, and puffin - but it's not hard at all to find tons of delicious vegan and vegetarian food all over Iceland.
There are lots of fresh and healthy foods available using local and organic ingredients, everything from traditional Icelandic comfort foods like hearty soups to more international fare like burgers and pizzas, to decadent treats like chocolate brownies and snickers bars.
Here are some of my favorite vegan foodie finds.

Garðurinn
Klapparstígur 37
A strictly vegetarian restaurant, Gardurinn is located down a quiet street with a welcoming and calming dining space.
Everything is made fresh daily so their menu only offers a few options, like a soup and a main course (check out the stuffed pepper and lentils). 
All their food is amazingly delicious.
Also makes vegan desserts like snickers, coffee balls and chocolate brownies. 
Gló
Fákafen 11, Laugavegur 20b, Engjateigur 19, Hæðasmári 6 Kópavogur
A local restaurant with multiple locations around town, Glo focuses on local and organic foods.
They have an assortment of vegan foods you can choose from and create a meal combination, like soups, sandwiches, salads and even make their own beverages, too.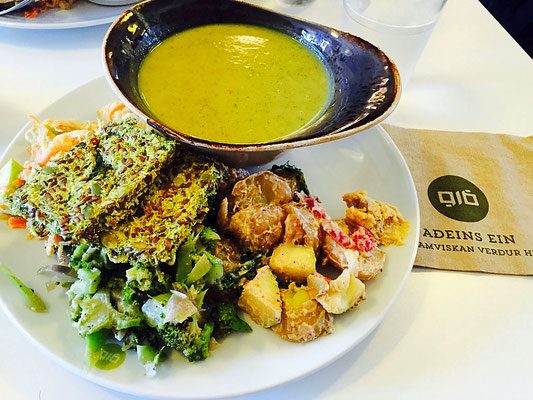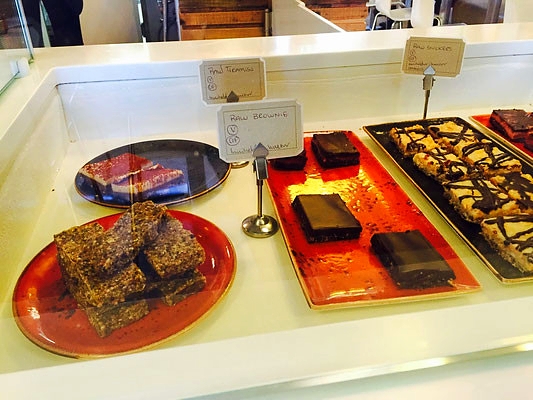 Hamborgarabúllan
Geirsgötu 1
This adorable little hamburger joint (aptly named the Burgerjoint) is decorated with a fun and funky retro Americana rockabilly style full of vintage art and music goodies.
Traditionally serves meat burgers, but they do have a really great vegan burger that is a super tasty fried vegetable patty.
The chefs are great; tell them you're vegan, and they'll skip the cheese and mayo and throw on extra veggies.
This burger doesn't even need any extra condiments because it's amazing.
This place is a must try!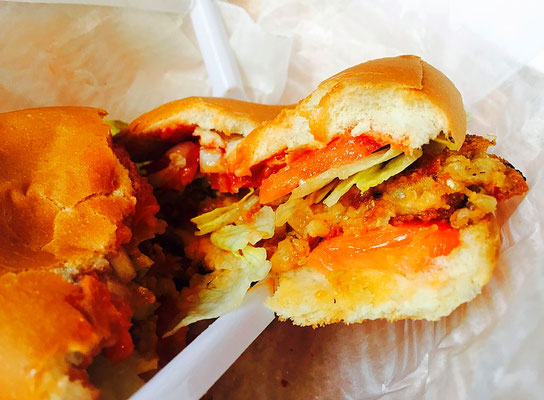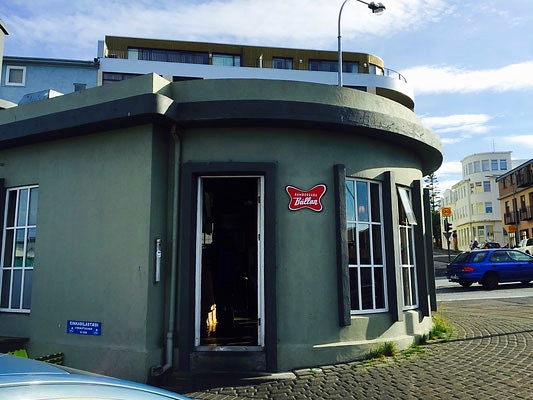 Reykjavík Chips
Vitastígur 10
French fries and beer joint with a very exceptionally yummy vegan sauce called Hnetan, which is a vegan cashew cheese base with a sweet and salty satay peanut flavor.
Order your fries and beer at the counter and then wait for your name to be called for your cone of goodness!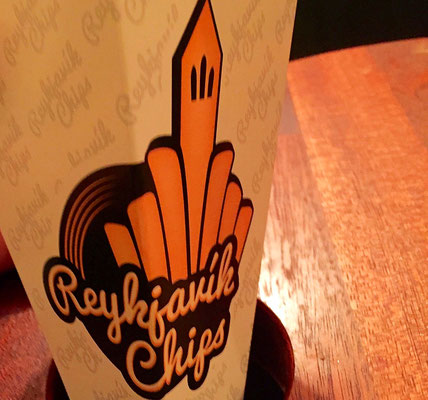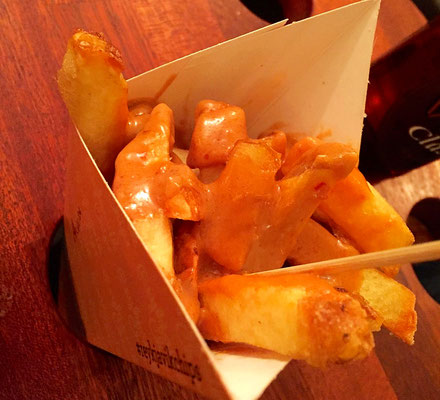 Saffran
Álfheimar 74, Bíldshöfði 12, Dalvegur 4 Kópavogur, Bæjarhraun 16 Hafnafjörður
This ultra-hip restaurant is the place to go for healthy fresh food, including several vegan options and a very delicious vegan pizza.
They make a very tasty, melty, gooey vegan mozzarella that is just heaven.
The staff are also all very vegan-friendly. 
Also has multiple locations in and out of town.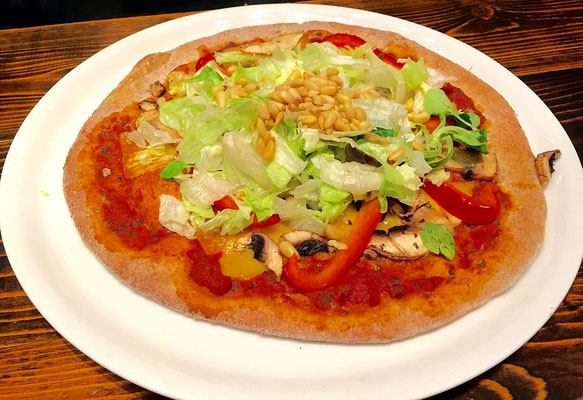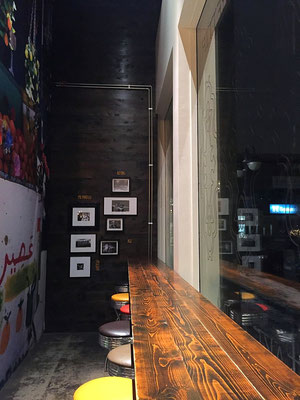 Mosfellsbakarí
Háaleitisbraut 58, Háholti 13 Mosfellsbær
This is a popular local bakery and coffeehouse.
I love this place because it's so inviting and warm.
They have soymilk for creamy vegan lattes and cappuccinos.
They make many breads, pastries, baked goods and have chocolates galore.
Selections vary on what's vegan so ask at the counter. 
Also, has multiple locations in Reykjavik and Mosfellsbær, right next to my favorite hotel.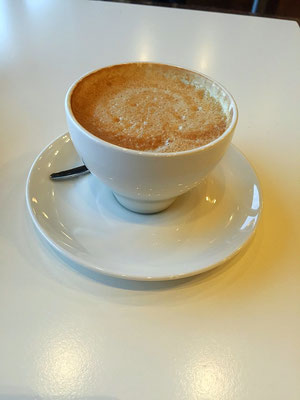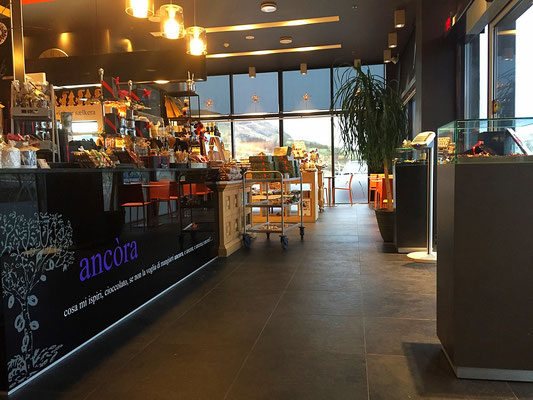 Ikea
 Kauptún 4 Gardabaer
If you want a warm vegan meal that's pretty darn easy on the budget, a quick drive out of the city to Ikea will get you a giant plate of their hearty vegan meatballs.
And, of course, Ikea has all the traditional Swedish and Scandinavian foods for sale, but this location also makes freshly-baked treats, has fresh produce for sale, and a nice selection of beer and wine in the restaurant.