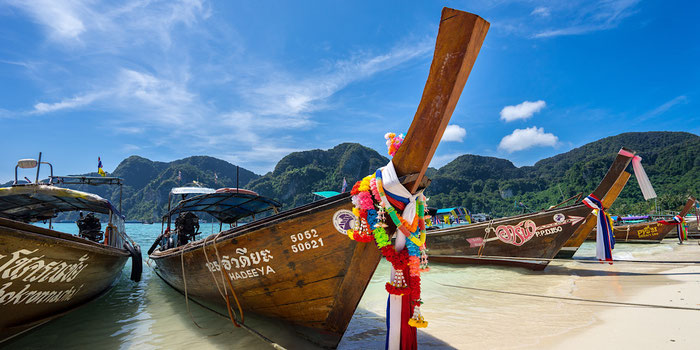 The essential Thai cuisine, based on the tenets of Buddhism, is originally a lot about plants, without traces of any dairy.
Ingredients such as fish sauce became a part of it over a period of time, as a substitute of salt.
Furthermore, easy availability of seafood, and what all Thai people could prepare with them, gave a unique image to Thai food, portraying it as the ultimate carnivore's delight.
However, veganism is on its way back in the kingdom!
Regardless of whether you are visiting the country for a healthy retreat or are a diehard herbivore, here are 4 most vegan-friendly destinations worth checking-out in Thailand.
Chiang mai
Chiang Mai has for long served as a citywide food court for people who prefer vegan food.
This is the same place where the super spicy Isaan cuisine originated from.
You'll find many restaurants offering exclusive vegan menus here, even tons of burgers.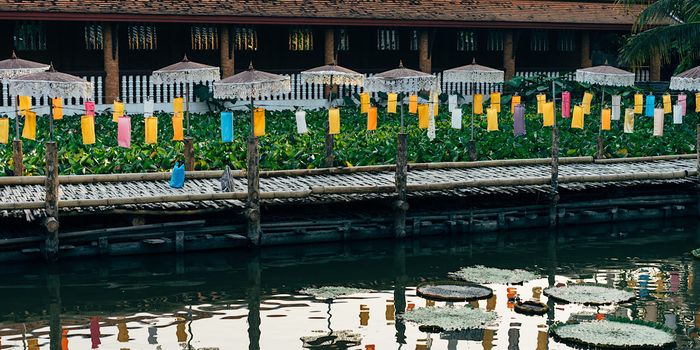 They're vegan to the extent that you'll not get a trace of any non-vegan item even if you were playing food roulette here! 
Widely acclaimed as the unofficial food capital of the country, it's only natural that Chiang Mai has taken the lead in plant-based food experience today.
Some of the popular places where you can relish amazing vegan food in Chiang Mai are GoodSouls Kitchen, Vegan Heaven, Amirita Garden, Free Bird Café, Blue Diamond and Chiang Mai Night Bazaar.
Bangkok
Serving as the access point for the rest of the Thailand, Bangkok couldn't have done without being vegetarian friendly for the tourists.
Since Thai food is mostly made to order, you can use mushrooms and tofu as substitutes for meat.
The budding restauranteurs of Bangkok recognized the immense demand of vegan cuisines and hence today you can find quality plant-based food options in all corners of the city.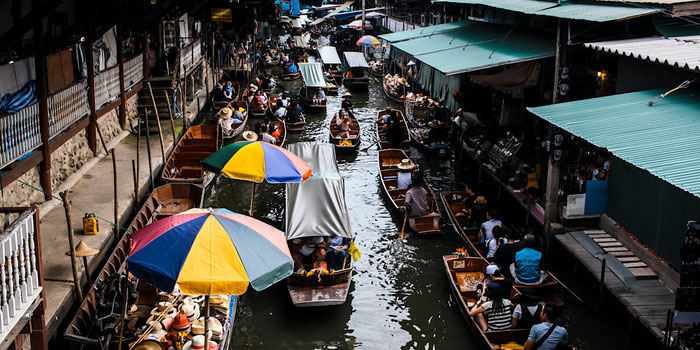 Govinda, Broccoli Revolution and May Veggie Home are few of the many popular places where you can enjoy amazing vegan food in Bangkok.
And in case you're feeling too lazy to venture out to a restaurant, here are some excellent food-delivery options you can look at.
Koh phangan
Koh Phangan has rapidly evolved as the party capital of Gulf Islands, and assumes a completely different look during the Full Moon Party.
It offers many conservation activities, detox retreats, meditation and yoga centers, and has thus enabled the inhabitants to foster a true vegan spirit.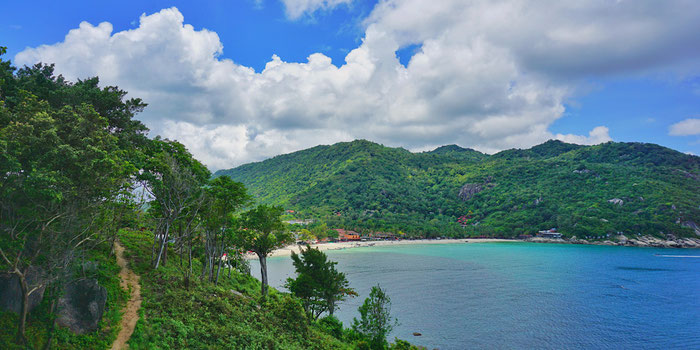 In fact, the online review platform The Happy Cow has heaped praises on Koh Phangan being the vegetarian paradise and a true vegan tropical island.
Visit Eat.co, Green Gallery and Karma Café when in Koh Phangan for a truly amazing vegan food experience.
Koh tao
This city is often termed as Koh Phangan's younger sister towards the north!
It has a bustling expat community which has ensured high quality food scene for many years now.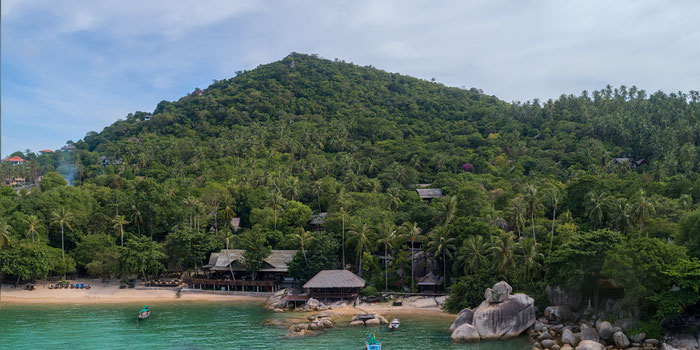 Being a prominent diving destination, Koh Tao's restaurants cater to almost every taste imaginable.
For instance, you can relish some amazing poutine at a special joint targeted at home sick Canadians!
Some of the vegan restaurants you should definitely checkout here are Vegetabowl, Big Bite Café and Coconut Monkey amongst many more!