DIY Quick & Easy Natural Products
Make personal care products with a few simple natural ingredients!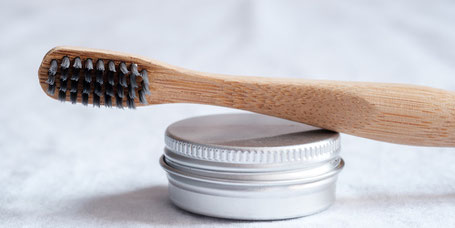 Here's a fun, creative and easy way to be green, stay natural, and save some bucks!
If you're anything like me, at some point, at home or traveling, you have either forgotten or just plain run out of something you really needed. You can avoid this catastrophe by simply making any personal care or cleaning products you need with just a few common ingredients. These pure ingredients are often easier to find than specialty personal care products, less expensive, less toxic and have less packaging. You can make these at home or on the road. 
Ingredients
Castile Soap
A pure soap with a million uses. Cleans and Deodorizes. Great hand, face, body, baby, pet, and produce wash.
Made from plants (not fats) so it's safe to use in septic systems and HE washing machines.
Coconut Oil
A natural antibacterial, anti-fungal and anti-viral. Liquid above 76 F and solid under 75 F.
Can also be used as a moisturizing lotion, hair conditioner, chap stick, really a million uses.
Add to food for an excellent source of heart-healthy essential fatty acids (pets, too)!
Baking Soda
Plain old sodium bicarbonate. Natural ph-neutralizing cleaner and deodorizer. Also a million uses. (Notice a theme?)
Vinegar
A natural antimicrobial. White Vinegar is for cleaning and Apple Cider Vinegar can be for cleaning and as a supplement. Apple Cider Vinegar is thought to have many health benefits, including reducing blood sugar and lowering cholesterol.
Essential Oils
Pure Essential Oils have many aromatherapeutic and health benefits. I usually use 10+ drops per recipe.
Lemon: uplifting, detoxifying, anti-depressant, can improve mental clarity.
Orange: antiseptic, anti-inflammatory, anti-depressant, natural insecticide.
Lavender: relaxing, calming, anti-inflammatory, natural insecticide.
Peppermint: purifying, assists in digestion, can increase mental alertness.
Eucalyptus and Tea Tree: antibacterial, antiseptic, anti-fungal, anti-inflammatory.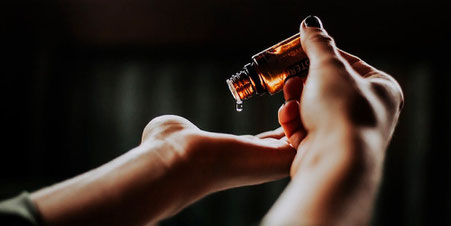 Recipes
+essential oil (lavender, peppermint)
+optional: rinse with vinegar
+alternative: baking soda + water paste 
+essential oil 

(peppermint, cinnamon)
+optional: add water to desired consistency
+optional: add natural sweetener to taste
+alternative to essential oil: crushed mint or parsley leaves
+essential oil 

(tea tree, lavender)
+optional: add arrowroot powder to desired consistency
+optional: add shea butter to moisturize
+alternative to all that: just use a fresh lemon! the acid neutralizes odor.
+essential oil (lavender, lemon)
+optional: add vinegar to rinse cycle if using machine
+optional: add salt to soften hard water
+essential oil 

(lemon, orange)
1 part vinegar OR castile soap
+essential oil (lemon, orange)
These are just some of the recipes I've experimented with, but they're really just ideas and guidelines. Change or adjust them however you want and have fun! I'm no expert, just an eco-conscious traveler who likes to save some bucks and smell good!