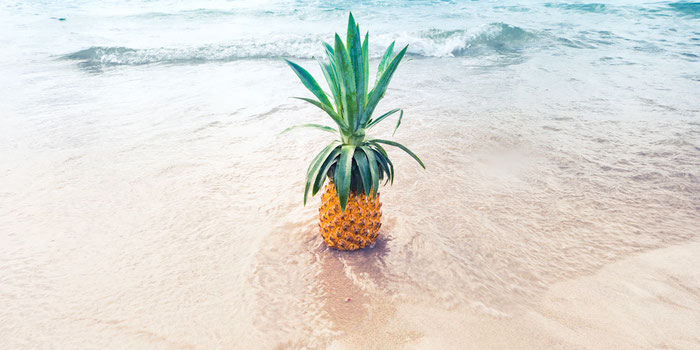 Now more than ever, it's important to stay healthy while traveling.
If you get bogged down and tired during your trip, you'll waste precious time and money trying to get back on your feet.
Luckily, there are a few simple things you can do to keep yourself healthy and energized!
Stay Healthy on Your Flight
The flight can be the most dreaded part of anyone's trip, and with good reason.
Planes are cramped, noisy, and often not cleaned as well as they should be.
However, taking a few simple steps can help you stay comfortable and feel your best.
Avoid the crowds
We all know that airports can be an absolute nightmare, especially on the weekends.
To avoid this, look for round-trip flights that both leave and arrive between Monday and Wednesday.
Many professionals have noted that the cheapest and slowest day to buy your ticket is on a Tuesday.
Also, wait until the rest of the crowd boards the plane before getting in line.
This ensures you an almost straight shot to your assigned seat since most of the other passengers will already be seated.
Get that window seat
You might think the aisle seat has the most perks, and you would be half right.
It's true that you have more leg room, and you don't have to squish past anyone to go to the bathroom.
However, on long international flights, it can be quite inconvenient.
People will be brushing past you on their way to the bathroom, it's noisier, and you're much more likely to be exposed to germs and toxins.
For long flights, grabbing the window seat will make your flight much easier.
It's quieter, more private, and you can sleep much more deeply without being woken up every time someone walks past your row.
Plus, you get the best view of your destination!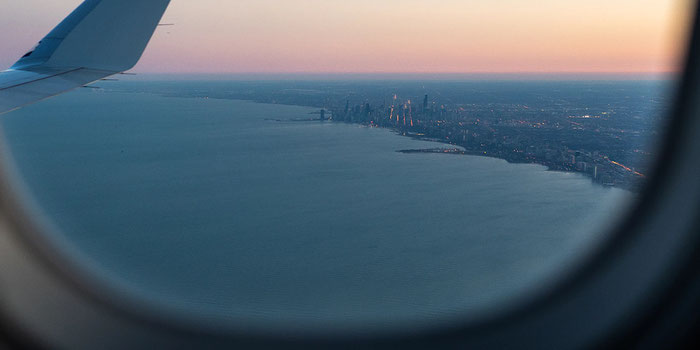 Stay hydrated
Staying hydrated may seem like common sense, but plenty of people neglect their body's needs while traveling.
We all love caffeine and alcohol, but keep in mind that drinking too much of both can weaken your immune system, leaving you vulnerable to germs and even motion sickness. 
Before boarding your plane, makes sure to purchase a large water bottle for your flight, and the cabin crew will be happy to get you more if you run out.
Keep your blood flowing
Remaining seated for too long can limit your circulation and leave you feeling lethargic.
If you have time, take a brisk walk through the airport before boarding your plane. 
Also, you could invest in some compression socks that are comfortable and will encourage blood flow while you're seated.
If they don't completely cramp your style, wearing these socks even after you've landed will also help you acclimate to your destination faster.
Adjusting to Your Destination
Don't think your work is done just because you're off the plane.
There are plenty of fun and easy ways to feel great and stay healthy while traveling that you can work into a daily routine.
Take supplements
Many people don't think about taking supplements with them while they travel, but they can actually be pretty important.
You'll be in a new environment, with new foods and climate conditions, and your immune system will need all the help it can get.
Adding multi-vitamins, superfood powders, or fresh juices into your daily diet can drastically improve your chances of not getting sick.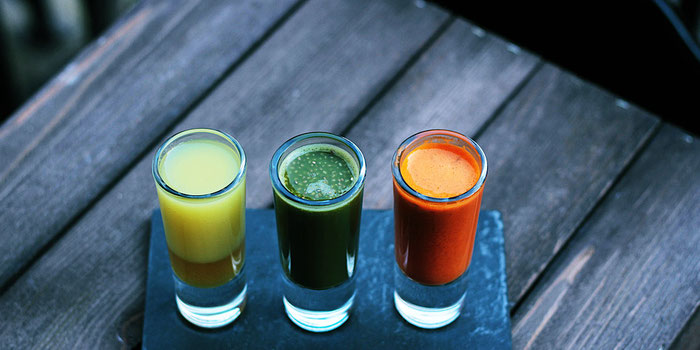 Walk as much as possible
If you've booked a week at an all-inclusive resort, it can be all too tempting to sit at the pool and drink frozen cocktails for seven days straight, and who could blame you?
However, realistically, you may not feel so hot by day three. 
Wherever you are traveling, do some research ahead of time to find cheap or free excursions or local trails that will keep you moving throughout the day.
It's easy (and free) to walk as much as possible to wherever you have to go.
Explore local grocery stores
Before you leave home, do research on the local food for your destination and even popular grocery stores and farmers markets.
This may seem like a hassle, but it will save you time and money once you get there.
You will also get to know the local cuisine much faster than if you simply hopped restaurants and touristy bars the entire time.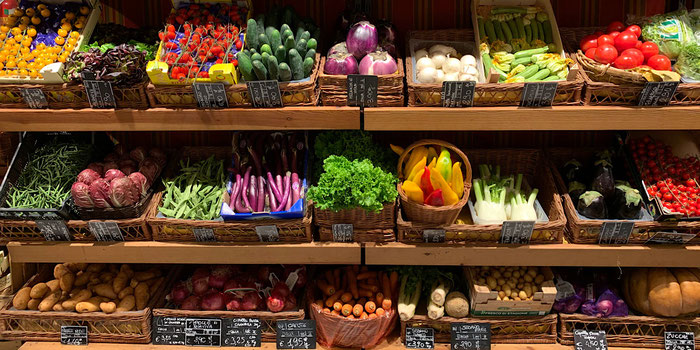 Plan rest days
When you're in a new environment, exploring a new culture, it's understandable to want to see every single inch of the city you're in.
However, you're only one person, and there are only twenty-four hours in a day. 
For one or two days of your trip, plan restful events that don't require a ton of walking.
Let your body and your mind unwind and get a chance to process everything you've experienced so far.
This could mean spending a lazy day on the beach answering crossword puzzles or taking a book to a local coffee shop.
Besides, one of the best ways to experience a new place is to simply sit still and watch the people.
You never know what you might experience.
Eat healhty meals
Many people see vacation as "eating their way through a city", and it's true there is some food on this planet too delicious to pass up.
However, eating at least one healthy plant-based meal a day can keep your digestion going and make up for all the fried street food and pasta.
It's easy to feel like you're missing out, but eating healthy while traveling will keep your energy up and allow you to make even more memories on your amazing vacation!