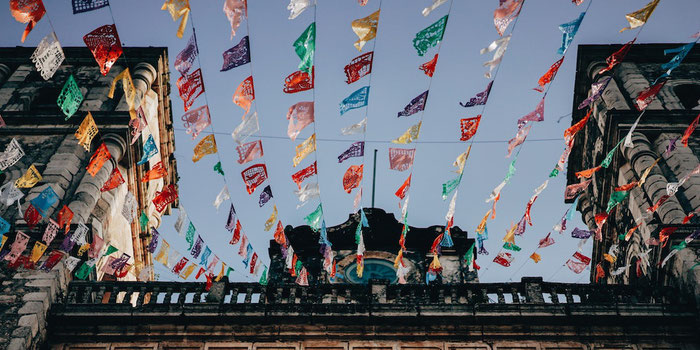 If Mexico is on your bucket list (tip: it should be!) you should really consider visiting Merida, the capital of the state of Yucatán.
You could even make your visit part of a multi-city tour or stop in the magical Riviera Maya. 
For example, one option is to start at Cancun, and then travel from Cancun to Merida, either traveling by bus or by renting a car while enjoying the sites of a road trip.
History and culture
If you're a bit of a history buff, Merida is a fantastic place to explore some amazing Mayan history.
Many historians actually consider Merida the oldest continually occupied city in the Americas, so it's no wonder that there is so much to see.
Be sure also to check out the Chichen Itza ruins which are considered one of the new seven wonders of the world.
One thing you'll notice here is the incredible variety of architectural styles which backs up the theories that it was home to one of the most diverse populations in the Mayan world.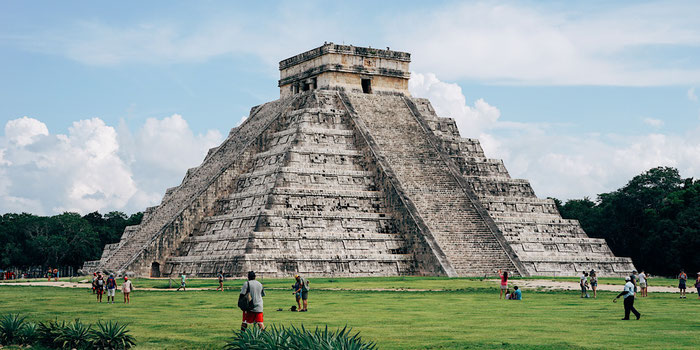 The Plaza de la Independencia or the Grand Plaza was the center of Mayan ceremonies, but it is now a hub of food, culture, and arts.
On Sunday, the roads are closed and the area is filled with traditional dancers, and music, which you can enjoy while you enjoy some of the iconic street food.
Pop into the church (the home of Francisco de Montejo) and check out the Museum of Contemporary Art which is just as incredible on the outside as it is on the inside with 15 rooms of cutting-edge art.
A rare moment of modernity in an area that embraces its incredible history so fully everywhere else.
Fantastic food
You absolutely must indulge in the Yucatan cuisine.
If you're feeling adventurous, you could even sample some bean gelato - although I'd recommend mango as something sweeter!
Try sikil pak - a tasty pumpkin seed dip which makes a delicious snack.
The food is often still cooked in the rustic ways of years-gone-by and many dishes feature spicy habanero peppers, and the spice elements are usually added via condiments after the meals are served, so if your pallet is a little more delicate, just avoid this step.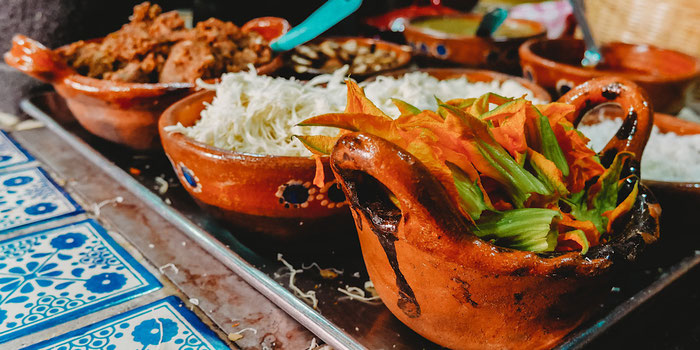 The best place to enjoy the food is at local restaurants and the various markets.
Head to Lucas Galvez Market, just a few blocks away from the Grand Plaza, where you can purchase delicious fresh fruits and vegetables, as well as sample some local delicacies from street food vendors.  
As you can see, there are so many amazing reasons to visit Merida.
Put it on your travel bucket list for the next time you book a trip and want somewhere with good weather, stunning architecture, a rich history, and delicious food!