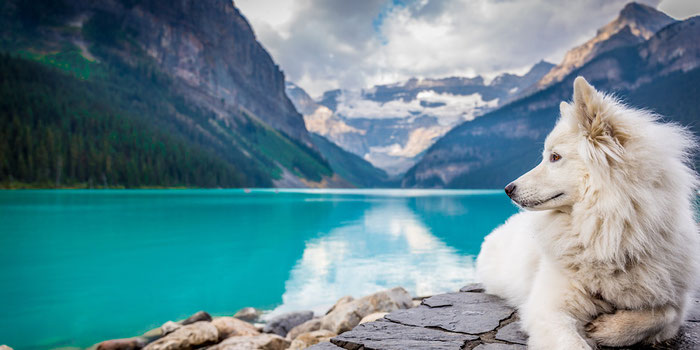 I am a full-time international house sitter.
And I'm going to tell you some of my personal tips to get started house sitting.
Whether you want to do it for a week, a month, or a year, there are as many options out there as there are houses! 
 
I've been house sitting nonstop for a decade.
I have no home and I go from one house to the next like a hermit crab.
That's a lot of houses, a lot of clients, a lot of pets, a lot of countries, and a lot of experience. 
So, here's some of my own house sitting advice on how to get started!
so you want to house sit?
The first piece of advice I like to give newbie sitters is to figure out if and why you actually want to house sit.
It is a great reciprocal service that can be very rewarding, but at the same time it is also an awesome responsibility to care for someone's beloved pets and home.
So, make sure you both want to and can handle the responsibility involved.
If you're just looking to travel fast and party it up, then hostels or hotels might be more your style, and house sitting is not for you. 
However, if you are looking for a more local, comfortable, longer term accommodation and you are a responsible adult that loves animals, then house sitting may be perfect for you.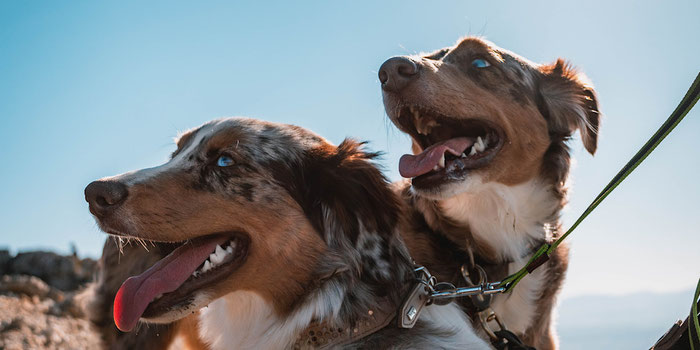 Most house sits come with pets, because the pets need the care more than the house, so it definitely helps to be an animal lover!
Any animal care experience, even your own pets, will be helpful to you as you start house sitting. 
I've pet sat dogs, cats, chickens, birds, sheep, goats, pigs, horses, snakes, ferrets, rabbits, rats, gerbils, chinchillas, servals, wolves, fish, hermit crabs, and even a tarantula! 
create a profile
There are dozens of house sitting sites out there these days and I think all have their pros and cons.
I've tried a lot of them and I personally like TrustedHousesitters the best.
When you set up your profile, try to convey what is unique and awesome about yourself, including your experiences, dependability and professionalism, and what positive aspects that you personally can bring to both pets and homeowners. 
apply for positions
You can actively apply for any house sits you want or you can simply respond to direct requests from homeowners.
Most of the time, homeowners are inundated with applications for assignments, so if you are one of the many applying for the same position, you want to show them why you would be an excellent fit for the assignment.
Are you familiar with the area, the customs, the language?
Do you have experience with the pet, or breed?
Do you have dog walking or veterinary experience? 
Flexible arrival and departure times are also a huge help, such as being able to arrive within the day and time frame that is most convenient for the homeowner.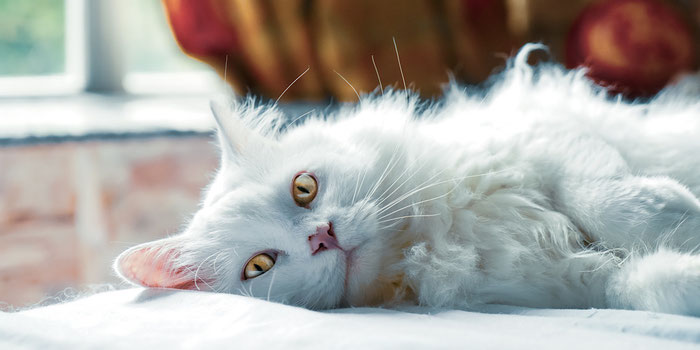 Once a conversation is started, then this is the time for both of you to get to know each other, ask questions and make sure that it's a good fit for all.
As a sitter, ask questions about the things that are relevant and important to you.
Especially be aware of vague descriptors.
For example, if you're a digital nomad and internet access is important to you, and someone lists 'wifi available', don't automatically assume it's unlimited data, it could just mean there is a limited amount of gigabytes available to use per month.
Like, 5. True story.
Or if you're traveling somewhere cold during the winter, and 'heating' is listed, it's important to know if it works, and if you'll actually be allowed to turn it on and use it.
Again, true story. 
confirm with homeowner
The booking process can vary from person to person.
Usually it's a few messages back and forth to get all questions answered and then choose a convenient arrival date, time and location to meet. 
The important thing to determine during the booking process is that you are both satisfied and committed to move forward so that the homeowner can mark the ad as being filled and you can begin working on your travel plans to get there. 
TrustedHousesitters has several documents you can download if you want to complete and sign a house sitting agreement that confirms and details all of the information for the housesit.
If applicable, I also recommend including a veterinary release form and vehicle authorization form so that you can take the pets to the vet if needed and you have legal documentation stating that you are allowed to drive the car, especially if you plan to cross any borders.
It's definitely always better to be safe then sorry.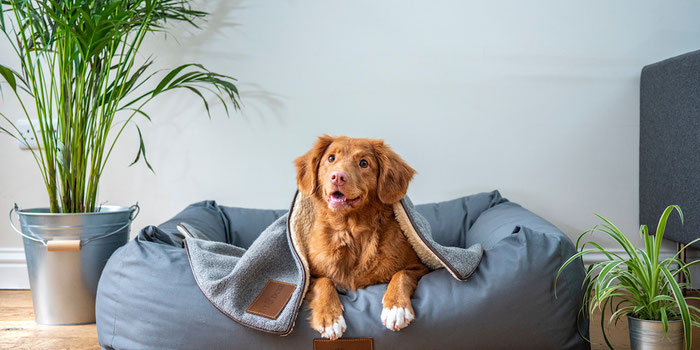 the arrival
You often pay for your own transportation costs to get to the home.
More likely than not, the homeowner will offer to pick you up from the nearest airport, train, or bus station, especially if it's difficult to get to the house with public transportation.
If you take an international flight to a house sit in another country and expect to use a tourist visa or visa-free access to enter, do not tell the immigration officer that you are coming to the country to house sit.
It's not allowed because it's considered unpaid employment or payment in kind, both of which can be interpreted as work and are therefore prohibited on a tourist visa.
The handoff is your orientation period where you'll go over all the details about the house and pets with the homeowner.
You're often provided a comprehensive care manual that you can refer to for information and instructions during the sit.
The aim of the handoff is to coordinate overlapping arrival and departure schedules, allow the pets time to meet with the sitter, and make sure everyone is on the same page with expectations.
It's usually 1-2 hours, but can be more, depending on the number and species of animals, veterinary care, housework, staff supervision, or any other extenuating circumstances that require more explanation or demonstration.
the expectations
What's expected varies at each house sit, depending on the number and type of animals, and the location and features of the house. 
Ultimately the pets' health, safety and well-being is the utmost concern.
You should know basic pet care tips and how to handle a pet emergency.
Secondly, the the general safety, security, and upkeep of the house.
You are simply required to keep the house as it was left to you. 
Your main responsibility for being there is keeping a watchful eye on both on the pets and property so the owners don't have to worry while they are away. 
Often you will be doing some basic household chores, such as watering plants, collecting mail, putting out garbage, recycling and compost, or other light home maintenance duties.
Sometimes there will be a garden to water, a lawn to mow, or a hot tub to maintain, but keep in mind that house sitters are not expected to be exceptional cleaners, gardeners or handymen.
Most house sits already have maintenance staff in place for whatever needs care, and you may just have to let them into the house or yard as needed.
Depending on your willingness, ability and skill level, you may also be giving pets medications, treatments, baths, brushings, or other pet grooming or care needed.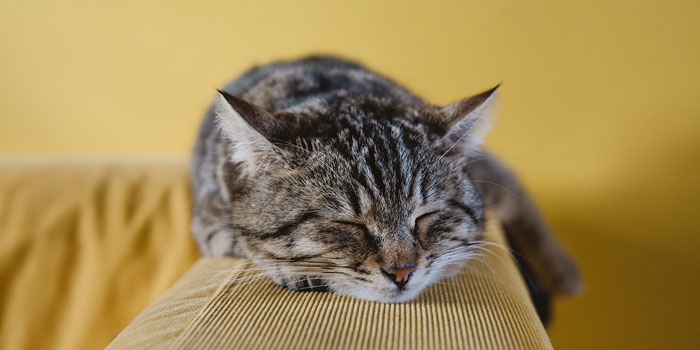 If you're in or close to a city, you usually don't need additional transportation, but often homeowners leave you their vehicle, scooter or bicycle, especially if the property is more remote or rural.
If there is no access to shops or no delivery services, and especially if the pet(s) are disabled, elderly, or have medical issues, then easy access to transportation in an emergency could be vital, especially in the many countries that don't have pet ambulance services available.
If you can drive left and right hand drive cars, then often you're left a car.
You'll need both a current, valid drivers license from your own country and an international drivers license that covers you in the country you want to drive in.
Sometimes the homeowner may want to add you to their auto insurance policy so you are insured to drive the car, but this is uncommon because it's only allowed in select countries and even when it is, the insurers often don't recognize international identification so it's invalid coverage anyways.
money talk
House sitting is unpaid, essentially you are exchanging care for the free accommodation, so it's more like a barter system.
Homeowners usually provide your first meals, pantry and household essentials, and often leave money for food, house, pet, or emergency items needed.
This helps the sitter settle in after their travel day, but more importantly, it helps the pets experience less anxiety during the transition, since the sitter doesn't have to abandon them to immediately go out shopping.
Now let's talk tips.
Tipping practices vary by country, and never expect gratuity; however most experienced pet owners are familiar with the value of a sitter and may want to reimburse your expenses and thank you for your time and care by gifting you a tip. 
For example, a 30 day house sit, at a rate of US$100 per 24 hour period would cost $3000 to hire a professional sitter, so a 20% tip on that value would be $600.
So, it's not uncommon to receive expenses covered, as well as gratuity often dependent on the length and work involved.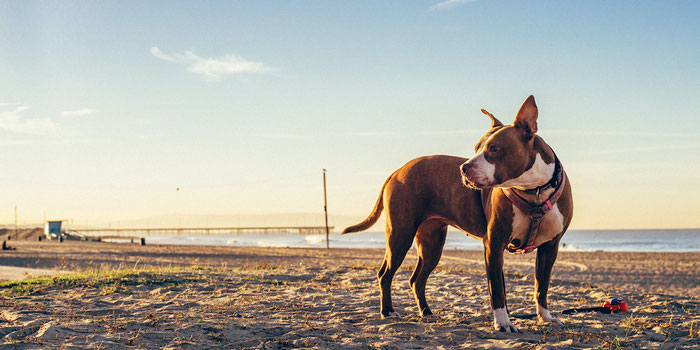 On the flip side, you should never pay out of pocket to house sit, other than your own travel and food expenses.
Everything should be included with the house.
Homeowners can't disconnect their utilities to go on vacation, and the pets need the heat and water too, so asking a sitter to pay for them doesn't make sense, and I'd be wary of anyone that did so.
Also, don't ever allow anyone to take or make copies of your passport or any other personal identification.
This is not only unsafe, it's also illegal and impractical.
Especially through TrustedHousesitters, since sitters have verified ids and criminal checks in their profiles.
the departure
Before the homeowners return, you will want to make sure the house is as close to the original condition as possible, so everything is ready for a smooth handoff.
The return handoff period is again dependent mostly on homeowners' return time.
If they return in the evening or night, then you'll likely need to stay with the pets until they're back.
If they return in the morning or afternoon, then you should politely head out and give them back their home so they can relax in peace without you lurking around in their space.
Often the handoff is just relevant updates, key handovers, goodbyes, and lots of animal hugs.
The homeowners may also arrange transportation for you or give you a ride to a local transport hub.
And then, that's it, and you're off to your next adventure.
Use my referral code to get a discount on your membership at TrustedHousesitters!