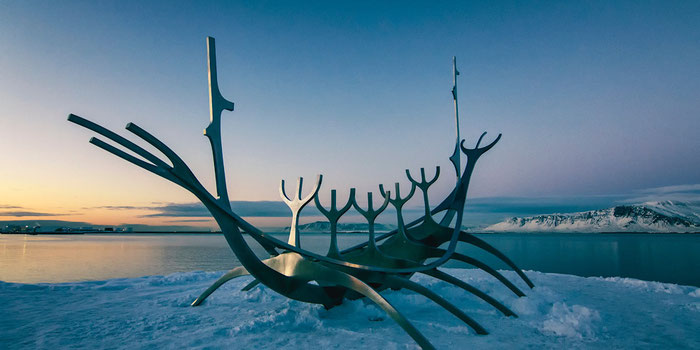 We all have our version of the perfect Eurotrip; some want to backpack through Europe, while others visit to experience the modern luxuries.
Reykjavik is one of those super underrated European locations, the capital of Iceland.
You probably never heard of or got familiar with Reykjavik and the many mini tourist spots and activities this magical place comes with. 
It is the 18th largest island in the entire world, and the largest, only second to Great Britain in all of Europe, located between North America and mainland Europe.
Just because Reykjavik is not that pop culture famous doesn't mean that it has any lacking of wonders.
From its unique array of architecture to its countless sculptures to super green parks to vibrant colored markets to and super retro nightlife.
In addition to these, they have their distinctive cuisine and museums.
It is one of those favorite getaways if you want to go someplace to find tranquility and joy, and definitely, those Instagram worthy shots are another plus point to look forward to.

You can enjoy the whole experience by securing a rental car in Iceland since it's popular and widely used there.
Things to Do in reykjavik
---
Hallgrímskirkja Church
It is known as ''The Church of Europe'' and stands at an impressive 244ft height.
It's a Lutheran Church, named after Iceland's very own poet Hallgrímur Pétursson.
The Church also styles a huge German-built pipe organ, and also works as the city observatory, where you can view the entirety of the city and get lost in its mesmerizing view.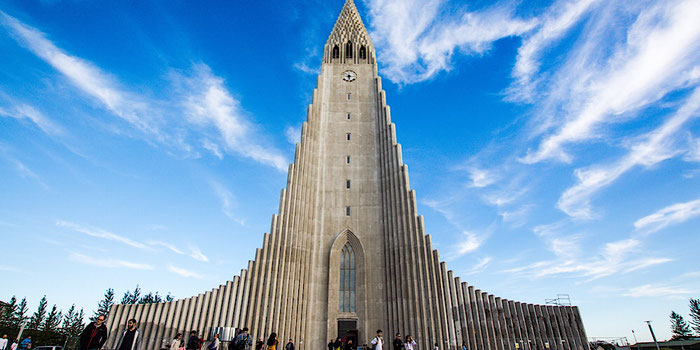 Thermal pools
If you got sore muscles, then hop in the pool, take a break from the digitally enslaved lifestyle and catch up on your reading or if you have someone with you, get lost in each other's company.
It also amps up your metabolism, which is always great and relaxes you down and makes you feel serene.
The pools are rich in minerals, courtesy of the lava fields, and one of the main attractions in all of Iceland.
There are various water-based attractions spread out in Reykjavik, some man-made, while others were conceived by mother nature herself. 
Some of these water bodies you can visit are Mývatn Nature Baths, Laugardalur Swimming Pool, Víti Geothermal Lak, Grjótagjá Geothermal Spring, and Drangsnes Hot Tubs.
These are a few of the best ones to heal yourself in and get away from reality.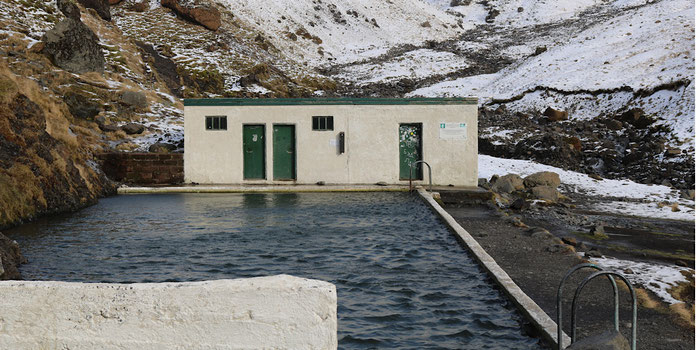 Lose YOURSELF in reykjavik's nightlife
The nightlife in Reykjavik is radical and quite certainly nocturnal.
Icelanders never party before midnight, it's a norm there.
It's a small party village and in my personal opinion, one of the most adventurous party scenes in all of Europe.
The small community will cycle you to people you have already run into and get into weird drinking games and roam around the various places in Reykjavik.
One minute you're befuddled in a museum with random strangers turned to a friend and in a trailer with a band the next hour.
People party to get lost here.
It's a big party throughout the entire block; alcohol is super expensive, ranked the 3rd highest alcohol purchasing index, so expect to bring in some cash for the night.
Events and festivals
Reykjavik hosts over 40 national festivals and events, and it is almost impossible to miss out on a few such events during your visit there.
These are as unique as they come in regards to the many different activities and locations and the fun food you can expect to find.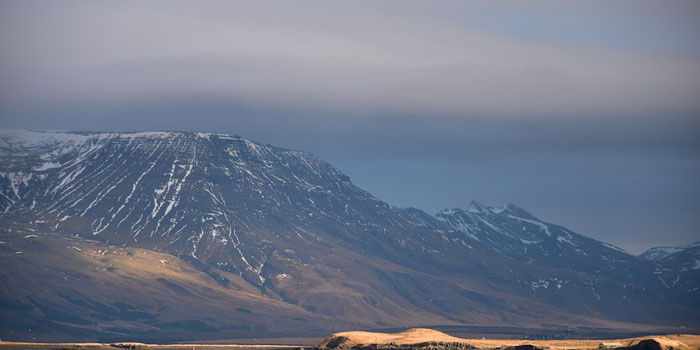 Day trip to Mount Esja is something you can look forward to.
It's a volcanic range, with easy to hike instructions and signs for anyone to trek on.
There are various concerts and events held there.
Usually, big performers jump out from a helicopter for the dramatic effect and one of those unique scenarios that you should try to experience.
Hotels
---
Hotels in Reykjavik come with different price ranges.
You can lodge in a fancy 5-star suite, or even crash in a hostel bunker.
There are mid-range family inns as well.
Center hotel has six hotel branches there in Reykjavík, with four of the branches being 3 stars, and it's right in the town center.
There are Skjaldbreið and Miðgarðar in easy walking distance and most sought out for conferences and corporate seminars.
Foss Hotel Reykjavik, Icelandair Marina Hótel, a Hótel Natura, Keahotels Borg, Apotek, Radissun albu 1919, and Saga Hotels are a few of the many luxury hotels around.
22 Hill hotel is the most cost-effective and also a foreign favorite among backpackers and families. 
For nature lovers, head just outside the city center to Mosfellsbær to Hotel Laxnes for the ultimate relaxation, compete with a hot tub and great view of the Northern Lights. 
Transportation
---
Take local buses and shuttles, it will save you some money and if you are able, do rent out a bike, they are popular and widely used just like the Netherlands.
On arrival, get yourself a Reykjavik City Card, it will get you free access to the public transportation system, and additionally, you are subject to free museum and pool entries.
On top, there are many discounts at certain shops and restaurants. 
Food
---
Icelanders are known for their healthy food due to their fresh and chemical-free local vegetables.
Health is not the only good trait of Icelandic cuisine.
The dishes are similar to its neighboring countries with their unique Icelandic twist.
Find everything from hearty Icelandic soups and stews to comfort foods like burgers and pizzas, with tons of sweet desserts everywhere you look.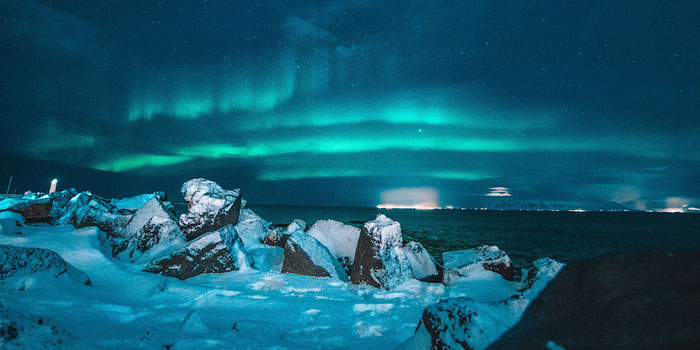 Seasons
---
The summer from June to August is the best time to visit Reykjavik when temperatures hit max in mid-fifties, and days are extremely lengthy, around 20 hours of sunlight.
However, the hotel rates and travel prices reflect the short season, and so May and September are the budget-friendly time of the year to visit Reykjavik better if you are on a budget.
The winter is very cold and dark (only four hours of sunlight) and best avoided by those who aren't used to the polar climate.
Northern lights are one of the best things about a winter visit, along with the Winter festivities!