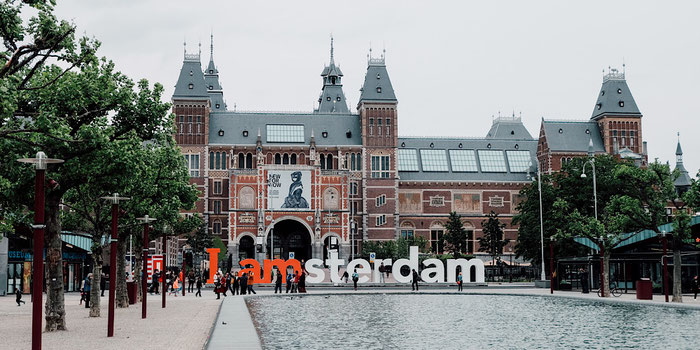 As a full-time traveler, I've seen my share of tours, guides, guidebooks and must-see sights - but they're often just too boring and too impersonal. 
We're all unique, with our own travel style and preferences, and we want to see what we want to see!
your own custom walking tour
TripScout is a cool new tool for travelers to use their phones to tour their own way.
Create your own completely customized walking tour.
It's got great features like curated sites and audio tours from locals, plus it has offline maps so you don't have to burn your global data, and it's totally customizable to whatever you like.
I was recently in one of my fav cities, Amsterdam, and I got to try this baby out while walking around town. 
I loved having all the info right at my fingertips so I could pick and choose whatever I wanted to see and do, whenever I wanted - because that's totally my style. 
This app gives you everything you need to take yourself on your own tour.
choose what you want to see
Find what you want, what you're into, what you like.
Find interesting events or explore local neighborhoods.
Then read more, check opening hours, or get directions.
Track your favorites like shops or restaurants by pinning them. 
It's your own tailored travel experience made for you, by you.
Can't beat that level of personalization!
check out tripscout
Be cool like me and tour your own way. 
Go to TripScout and use the promo code burgerabroad for a FREE guide download!