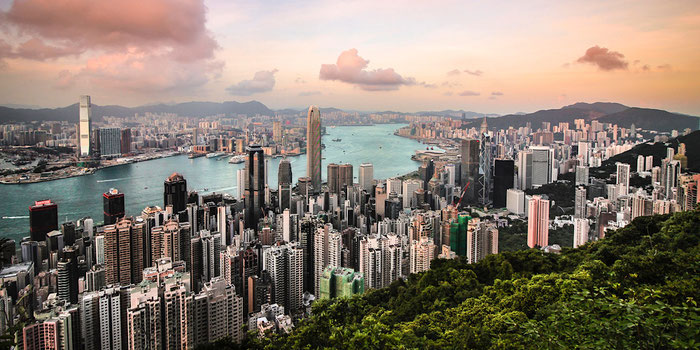 Traveling is fun.
But if you're a vegan, you could end up hungry in a foreign place or eating a not-so authentic vegan meal.
Fear not though, as these days, looking up info online on where to find delicious plant-based food is as easy as ever!
Just like booking flights, the wonders of technology have given adventurers the tools needed to avoid being truly lost in a foreign place.
Convenient flights from NY to HK are available so your adventure and food cravings can be satisfied with just a few clicks!
While you're in Hong Kong, your search for amazing meals shouldn't be a hassle with this list of top-notch restaurants!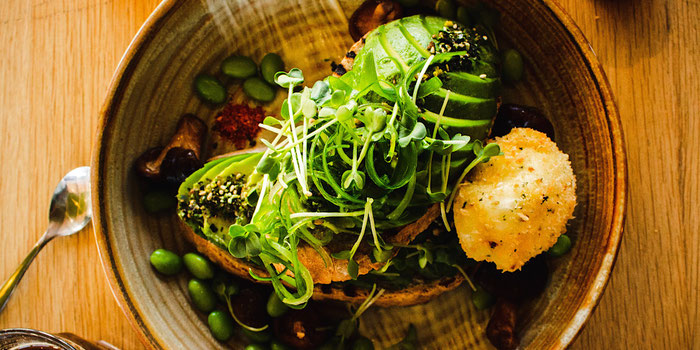 1. Confusion
Located in Jervois Street, Sheung Wan, Confusion is one of the newest restaurants you need to go to.
The highlight of this restaurant is it's 100% plant-based menu.
The reason for such is due to "a reason for being," a Japanese concept that leads the Confusion's owner to start a healthy restaurant.
Not only that, but its menu has a homemade touch.
Confusion offers plant-based breakfast to dinner meals like avocado toast, scrambled tofu, organic coffee and tea, and even a delicious vegan burger.
However, Confusion's Beyond Meat burger is not your go-to-fast-food burger.
Instead, it uses vegan handcrafted rye sourdough bun, purple onion, vegan cheddar cheese, vegan garlic mayo, heirloom tomato dijon, smoked paprika ketchup, and house fermented sauerkraut. Whew!
So many ingredients to take in, but it's healthy, so it's all good.
Another must-try vegan food from Confusion's menu is their vegan wrap menu.
Their ingredients are mainly mushroom, wholewheat bread, homemade hummus, bell peppers, caramelized onions, chipotle mayo, and mozzarella.
A healthy, tasty lunch for you!
Moreover, Confusion also offers an Indian vegan menu like kothambir vadi, sev puri, dhokla, and more.
And yes, these are also homemade menus.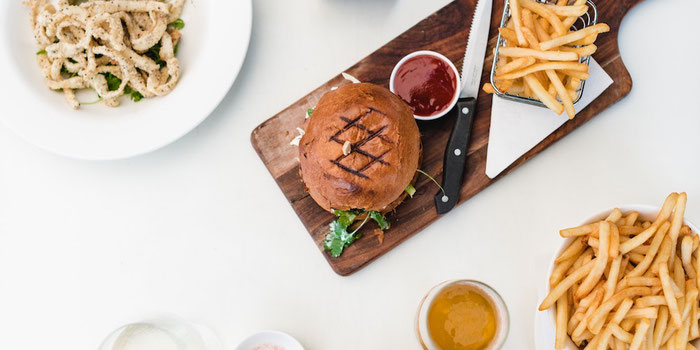 2. Mana!
Another Sheung Wan restaurant is Mana! and it's also both in Central and the Wan Chai neighborhood. 
This restaurant is known as a "fast slow food" because they serve fast even when they're using brick oven flatbreads and other plant-based ingredients, so a great find for slow food foodies.
So when you're in a hurry, this food hub is right for you as their menus are ready for on the go individuals.
They even offer deliveries!
So if you're a light eater, you can order their organic fresh salad boxes.
But if you're ravishing, go for their plant-based burgers.
To quench your thirst, sip their smoothies and juices from fresh and organic fruits.
What's even greater with Mana! is its eco-friendly packaging.
Not only are you healthy, but you're also helping to reduce plastic waste.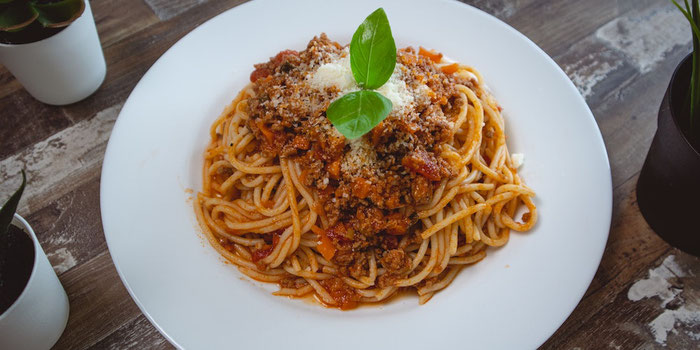 3. Mirror & Vegan Concept
Also in Central, HK, Mirror & Vegan Concept stands for its name, but with a twist of Italian recipes.
So if you want to go for vegan pasta, this one may be right for you.
One of the must-try pasta dishes in this restaurant is their spaghetti bolognese.
It's packed with edamame and minced mushroom that makes it like you're eating meat.
Adding to its flavorful taste and tanginess is their tomato sauce.
But if you're more on the sweet side, try out their Falafel Spaghetti with Tomato Sauce.
It contains breadcrumbs, mushrooms, carrot, celery, and sautéed onions, which made it very nutrient-dense.
Lastly, don't forget the vegan risotto that's been prepared with effort.
Well, unlike the ordinary risottos, Mirror & Vegan Concept has cooked risotto to perfection.
Its heavenly taste came from boletus aereus, honshimeji, shiitake, dried mushrooms, and vegan cream.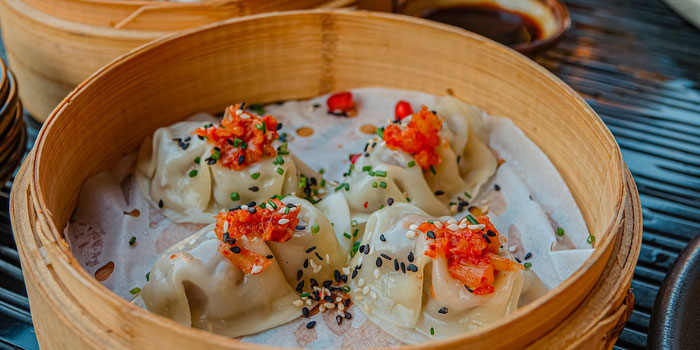 4. LockCha Tea House
Since you're in HK, you should also taste one of their traditional foods, the dim sum.
But a vegan dim sum?
Well, find it in LockCha Tea House which is located in Hong Kong Island, HK.
While you're visiting the famous HK parks, you can find this food hub as it's in this area.
Not only can you enjoy their vegan menus, but you'll get a serenade from the birds.
That way, you'll feel more relaxed and calm while sipping their tea.
Here, they'll serve you tea in a glass vase, so you can watch and wait for the flower to open - only then can you sip in the tea.
With tea choices, they have 70 tea recipes to choose from.
As to their other dishes, they offer a gluten-free or purely vegetarian menu.
Even for a fried dim sum, it's not greasy at all.
They even have Wasabi Green Pea Cake, which is a creative take on the Japanese and Chinese ingredients fusion.
With the smashed peas and refreshing wasabi, this dish is a great combination.
With a lovely contrast, try their Fried Green Squash Dumpling that contains squash and peanuts.
Or the combination of carrots, golden mushrooms, and squash skin comes their Golden Mushroom Samosa.
As a result, you'll taste the vegetable filling's juiciness.
You must also try their Fried Rice Noodles.
You can choose from bean sprouts, mushrooms, cabbage, carrots, spring onions, and other veggies as its ingredients.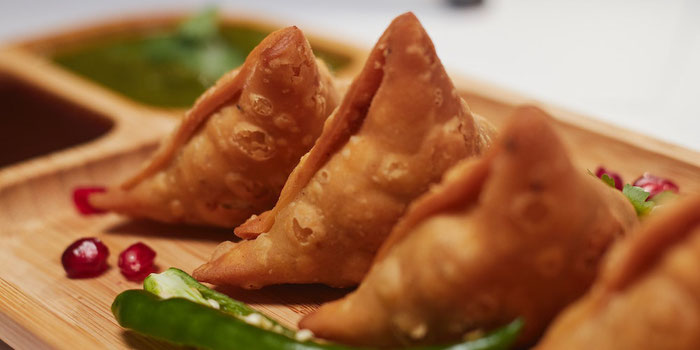 Well, there you have it - a mouth-watering list of vegan restaurants in HK. From burgers to tea, you'll surely be traveling with a full stomach.
From Confusion's and Mana's burgers to Mirror and Vegan Concept's pasta, you won't be eating the same food throughout your stay.
And if you want to rest from the hustle and bustle of HK's streets, the LockCha Tea House is the most comforting place to chill out and relax.
If you're looking for some fast food casual dining or a great place to shop for all vegan goodies, definitely go check out Green Common.
It has multiple locations all over the city and it's a great go-to stop for cooking ingredients and other treats you can't find anywhere else!