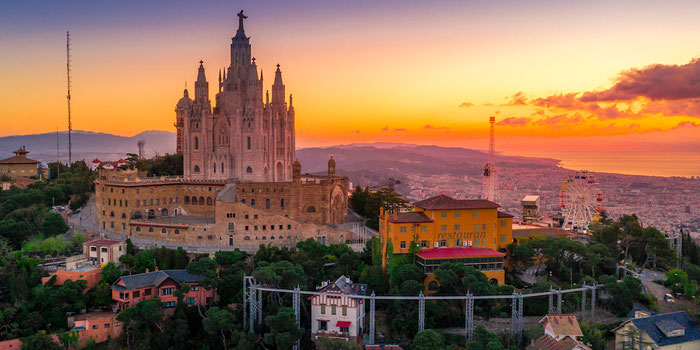 Spain, with its deep love of jamón and other meaty delicacies, is not the first place you would think of as being vegan-friendly.
So you might be surprised, then, that the government of the northern city of Barcelona has recently declared itself to be a friend of vegan and vegetarian culture.
But the fact is that Barcelona has long been a vegan and vegetarian-friendly city.
The capital of the Catalonia region actually boasts quite a large number of long-established veggie eateries that run the gamut from veg-based street food to carefully curated high-end vegan cuisine.
Below I've compiled a complete guide to the best vegetarian and vegan eateries in the city.
No matter your specific tastes, you're covered for your next vegan trip to Barcelona!
Note: If you're planning to visit Barcelona from the States for less than 90 days, you don't currently need a travel authorization or Schengen visa to do so, but you will need an ETIAS visa waiver no matter the length of stay from November 2023 onwards.
CatBarCAT
One of the top vegan burger restaurants in Barcelona, CatBarCat proudly declares that it has been "Selling vegan junk food since 2009" and offers "Vegan burgers, craft beer! Piano and guitars".
Located in a cozy space in the center near Barcelona's famous Roy Lichtenstein sculpture, you won't see any actual cats in CatBar.
However, you will find a wide variety of completely vegan burgers and a selection of delicious local beers on tap.
They also do a mean vegan fish and chips, and also encourage you to pick up their instruments and entertain the other patrons!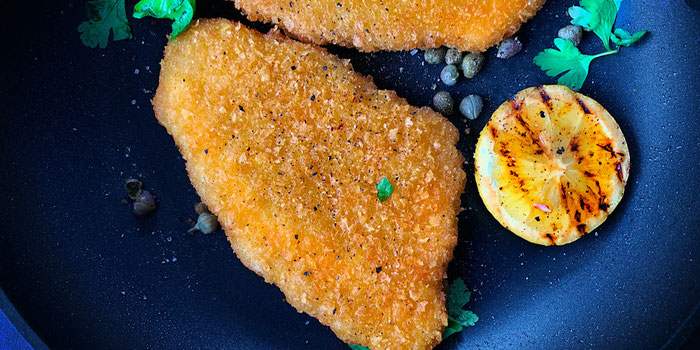 La Trocadero
Another quirky space that offers up some of the best vegan burgers in Barcelona, La Trocadero is located close to the city's most iconic landmark, La Sagrada Familia cathedral.
The restaurant is brightly colored and filled with displays of retro TVs and radios, and the food is incredibly affordable.
The menu boasts a range of veggie hot dogs and burgers, as well as a vegan sandwich based on a popular local delicacy, tortilla de patatas (potato omelet).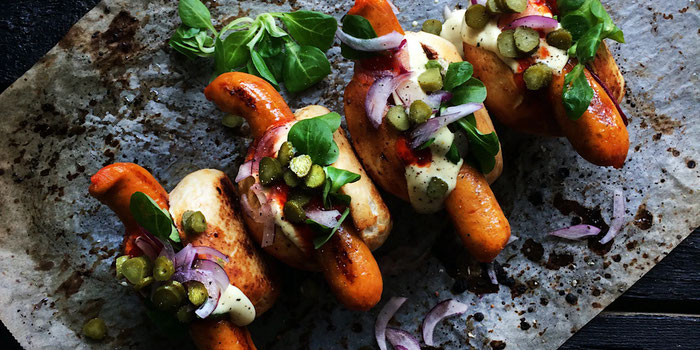 Maoz Vegetarian
If you need something to soak up the alcohol after a lively night out in the city center, then look no further than Maoz Vegetarian, the best place for drunken vegan food in Barcelona.
This take-away joint is small and is better for take-away than a sit in-meal.
But if you're a fan of falafel then there's no better place to grab a vegan pita sandwich in the city.
Plus, it has an unlimited salad bar so you can pile as many extra ingredients and sauces on top as you please!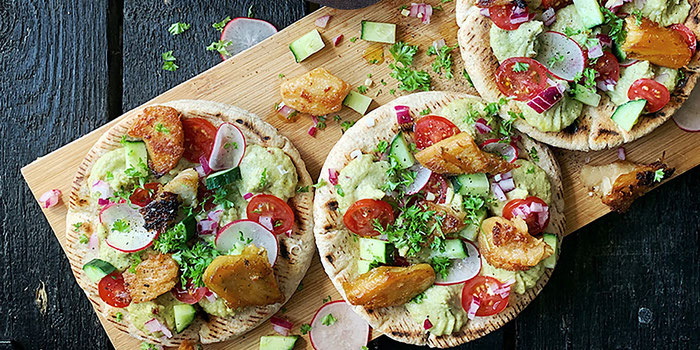 Rasoterra Bistro
Located in the heart of Barcelona' Gothic quarter, Rasoterra is a slightly more upmarket joint than the previous entries.
It's a great option if you're looking to impress your partner on a romantic night out or entertain vegan family members.
The small, tastefully decorated bistro boasts a range of high-end vegan food made with unusual ingredients.
The ever-changing, sustainable menu adapts to seasonal produce available at the time.
They also have a selection of delicious local wines from small vineyards in the region.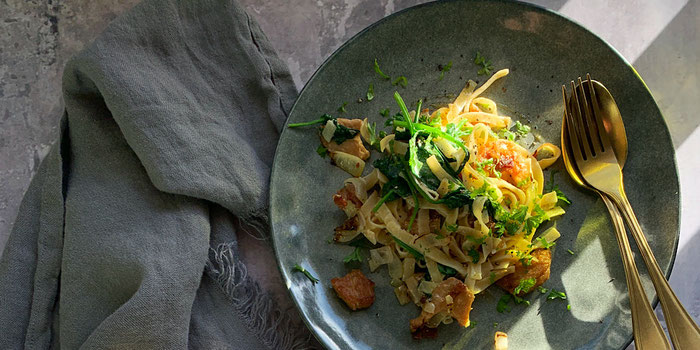 Teresa Carles
Established in 1979 by the renowned vegetarian chef of the same name, Teresa Carles is one of the oldest and best-regarded of all of Barcelona's vegan restaurants.
A specialist in healthy vegetarian food made with sustainable ingredients, the menu is varied and offers a range of local delicacies interpreted with a vegan spin.
If you find that the busy eatery is fully booked, don't worry: FLAX & KALE, Teresa Carles' sister restaurant, can be found right around the corner.
There is also a spin-off of the main restaurant centered on healthy vegan fast food located in Barcelona's Born district.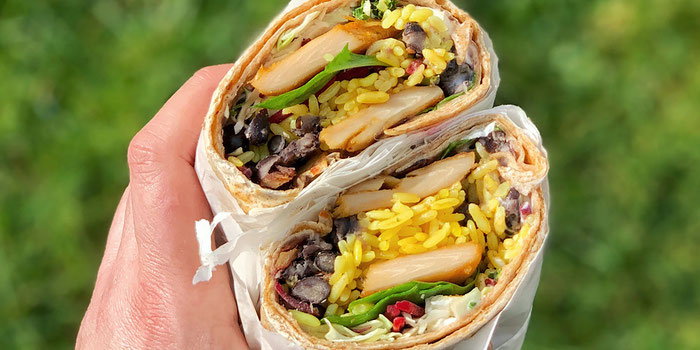 Veggie Garden
This brightly colored restaurant in Barcelona's Raval district is well-known for its reasonably priced set-menu and a huge range of delicious juice and smoothie combinations, made-to-order with fresh fruit and vegetables.
The food combines a range of flavors and cuisines, with a particular focus on a fusion of Mediterranean and Nepalese food.
Highlights include the popular Thali sample tray of different curries and sauces, and a whole range of delicious, freshly-prepared salads.
You can also find another iteration of Veggie Garden on Gran Via, one of Barcelona's main streets, and close to the city's main square, Plaça de Catalunya.