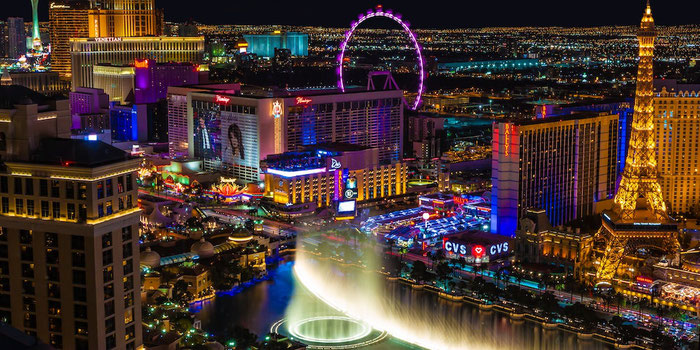 When you think about it, there aren't all too many destinations in the world that are equally fun no matter when you visit.
When it comes to the desert casino Mecca of Las Vegas however, you truly can enjoy yourself all year round.


And here's how.
Winter: Live Like a Local
Winter in Vegas is when the local residents come out to play.
With this being the "low season" for tourism (or at least lower), the Strip is less crowded, reservations for the hottest restaurants are easier to secure, and the lines for the clubs are markedly shorter.

 
With average temperatures dropping from their traditionally scorching levels, winter is also the best time of year to take advantage of the hiking, cycling, and other outdoor options that surround Sin City.
There are more than 600 miles of hiking and 500 miles of mountain biking trails (with many suitable for e-bikes also) in the vicinity of Vegas, with some of the best being in Red Rock Canyon, less than 20 miles from the Strip.


Things do get rather cold in the desert at night, but that almost makes it all the more enjoyable to hit the casino floors or take in one of the city's renowned musical showcases.
Elton John, Boyz II Men, Backstreet Boys, Rod Stewart, J-Lo, Santana and Britney Spears are just some of the acts with Vegas residencies this winter.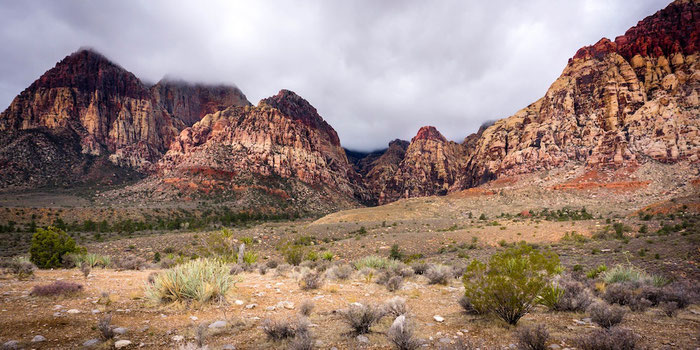 Spring: Feast (and Go Vegan)
Vegas is now as much of a foodie destination as it as a gaming one.
With Gordon Ramsay, Joel Robuchon, José Andrés and Thomas Keller all having set up shop in the city, there seem to be as many Michelin stars and James Beard Foundation awards as there are casino chips these days!


What's been less well publicized, however, is Las Vegas's plant-based scene.
Not to be outdone by its casino hub counterpart in Macau, Vegas has embraced vegan dining in a big way, and it's not difficult to see why.
With close proximity to the fields of California and the vineyards of Utah and Colorado, some of the best produce on the planet is right on Vegas's doorstep.
And most of these local delicacies are best enjoyed in the spring.


If you're visiting Vegas for the over-the-top food but don't necessarily want to dive into steaks and seafood, hit up Veggy Street, a local chain with three outlets - it offers vegan Philly cheesesteaks, burritos, and chili cheese fries.
Tarantino's Vegan, meanwhile, offers Italian classics like minestrone, antipasti platters, and eggplant parmesan, and has more gluten-free options than you'd ever expect an Italian place to supply.
Beyond these staples, there are even vegan celebrity chef options: Chikyu comes from the team (and chef John Le) of Shizen, the celebrated fully-vegan sushi restaurant in San Francisco.
And at the highest end, Steve Wynn himself mandated that every restaurant inside his Wynn and Encore resorts offers menus of plant-based fine dining.

So you'll have no problems finding vegan food anywhere you go.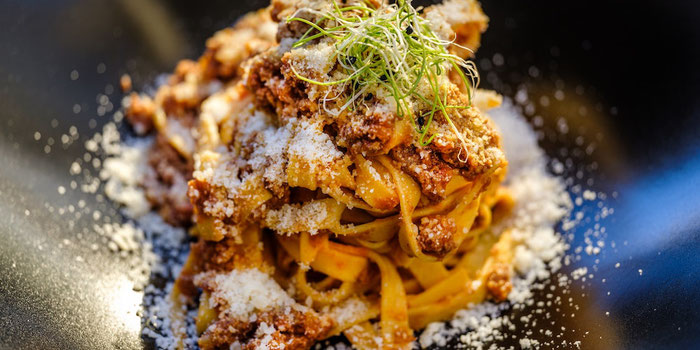 Summer: Hit the Tables
Summer in Las Vegas can be brutal.
Between a crowded Strip and punishing desert heat, it's no wonder people tend to flock to indoor attractions (well, and pool decks).
This makes for densely packed casino games, but also some of the most enjoyable scenes you'll find at the card tables – not to mention the biggest scene of all in poker's main event.


In 2021, the World Series of Poker was held in the fall, following a little bit of COVID-induced scheduling turmoil, and also took place at the Rio, which despite being a major resort is "off-Strip."
Moving forward however, this multi-month poker extravaganza will be renewing its more typical summer schedule, and will be migrating to the Strip.
That means the summer months for the foreseeable future are going to be even more centered on poker and gaming than in years past.


If you do have interest in participating in the WSOP, you have options.
You can either join the thousands of other spectators who pass through each year and glimpse the pros going at it, or, for a modest entry fee, you can compete in a satellite tournament and try to advance to Vegas yourself!
Even if you're not in town for the World Series though, summer is an excellent time to enjoy the buzz (and cool air) of the casinos.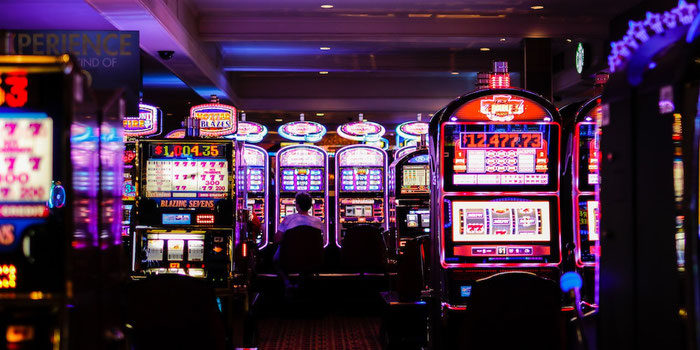 Fall: Party Time
If pool parties by day and live sports by night sound like your thing, fall might be the time to hit the town.
Elia Beach Club has poolside yoga in the mornings and a rotating line-up of DJs curating the party in the afternoons.
Wet Republic at the MGM Grand has the two biggest saltwater pools on the Strip, and features live sets by superstars like Steve Aoki until early evening.
If you're really brave, there's Bare at The Mirage (which is just what it sounds like).


Daily parties aside, Vegas also has a solid core of fall festivals. Life Is Beautiful takes over downtown mid-September, with 2021's event having featured Billie Eilish, A$AP Rocky and Tame Impala.
October sees the best of the EDM scene head to Las Vegas Motor Speedway, with stars like Deadmau5 and Diplo taking part.


Meanwhile if you're more interested in the sports scene, you have some more excellent fall potions.
The NFL's Las Vegas Raiders have cultivated a festive and enthusiastic fan base in just a short time in town, and the NHL's Vegas Golden Knights have been a resounding success since arriving in 2017.
The Raiders are active throughout the fall season, while the NHL season gets underway late and continues into winter.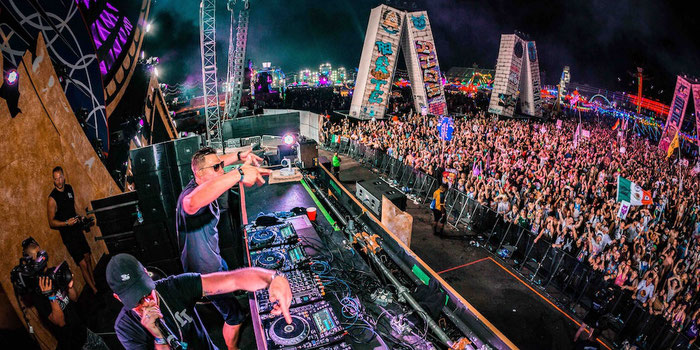 You can have an absolute blast no matter when you go to Vegas, whether you're looking for a party, a few great meals, or just some fun at the gaming tables.
But each season, undoubtedly has its highlights, and knowing what's on when you visit will make the trip that much more enjoyable!