Veganism has been practiced for centuries by ancient cultures all over the world.
The practice has been linked with a number of spiritual and mystical traditions, but the term veganism itself wasn't actually coined until 1944. 
Now, over seven decades later, veganism is a decidedly mainstream part of the vernacular.
While popular, it can still get tough going vegan, but it's even easier in exciting New York City where there's always something fun to do, to see, or to eat. 
To make it even more easy-peasy, here is a guide to the best vegan restaurants in three boroughs, divided by hip or classic gotham neighborhoods.
A main choice is selected for each hood, plus a back-up, because that's just smart.
It's New York - it gets crowded. 
Uptown
As you will see all types of cuisine can be veganized.
True diversity exists.
Spiritually, the most important thing to feed is your soul, so kick it off with some soul food at Seasoned Vegan in historic Harlem.
All quotated ingredients have been replaced with a vegan substitute. 
Selections: Lemon Crusted "Chicken" Nuggets, "Crawfish" in garlic basil sauce, Mac N "Cheese".
Peacefood is a little further south on 82nd street.
They serve cuisine to nurture your mind and spirit and have a second location on the lower east side.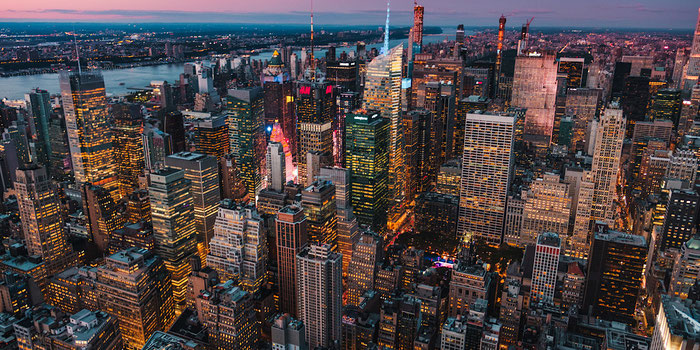 Midtown
Hangawi is the first of a diverse selection of ethnic vegan cuisine.
At this very rare Korean vegan food joint on thirty-second street, taste upscale flavors like sesame leaf tofu patties, fragrant bamboo rice and Kabocha pumpkin pancakes with mung beans.
Blossom Du Jour is a charming and more traditional vegan restaurant.
They focus on plant-based reinterpretations of dishes like Lasagna and BLT's.
A fantastic lunch time choice found in the Chelsea neighborhood.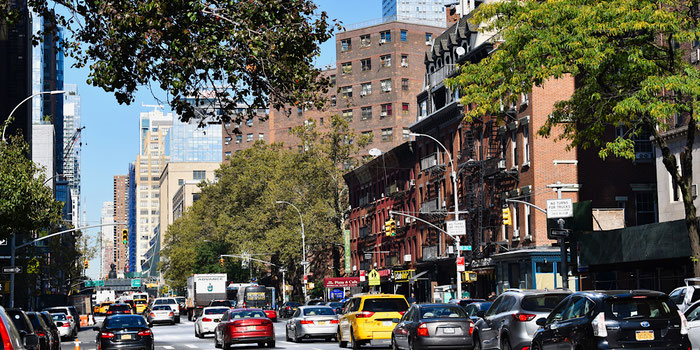 Astoria
Let's take a detour, or shall we say, cheatour, to Queens, since it's easier to get there from midtown.  
One strict vegan option in Astoria is Jujube.
It's Asian like Hangawi, but fuses flavors for a pan-asian combo of Korean, Japanese, Malaysian, and much more.
It's also a budget friendly choice.
Try Yam and Taro Tempura and of course, General Tso's Soy Protein and for dessert, craft organic vanilla coconut ice cream. 
But let's cheat a little, and our excuse will be in the name of ethnic diversity.
The following places are not purely vegan, but offer vegan options, as a normal part of their everyday traditional dishes. 
Tufino Pizzeria will make any pizza gluten free or vegan for just a few extra dollars.
Then top it off with a wide, refreshing array of fresh vegetables.
Seva is traditional Indian cuisine so it offers many vegan options on it's regular menu, denoted with a green leaf.
Pakara and Mulligatawny soup are two of the more exotic appetizers you'll find, along with an entirely devoted vegan section of entrees.
And the falafel at King of Falafel is royally delicious!
Why else would they call it King of Falafel?
Falafel joins other Middle Eastern vegan options on the long menu.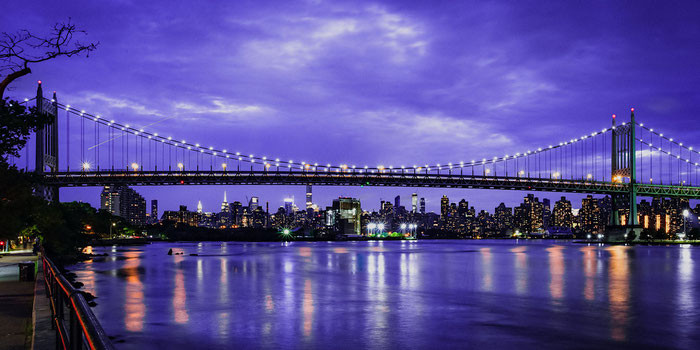 St. MaRk's place
Let's get back to Manhattan and head straight to a historic downtown strip known as St. Mark's Place.
Famous as a counterculture mecca, many punk and new wave trends were born here!
What's more punk than vegan, right?
In St. Mark's Place you have all your options in one convenient location - the NYC Vegan Food Court. Restaurants hosted there are VSpot, Marty's V Burger, Jam Pastre and Cheff Rootsie's Veggie Grub. 
So instead of suggesting courses, we suggest you sample one thing from each place.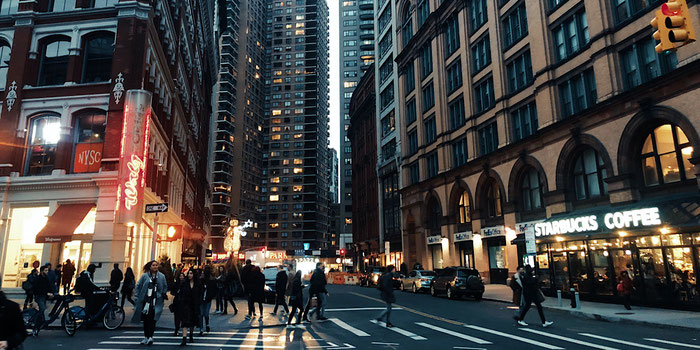 LowEr manhattan
Chloe has a few locations around Manhattan, and the seaport outlet is one of the best.
Chloe's specialty is vegan fast food.
Chloe started in New York City but like it's meaty counterpart McDonalds, is rapidly expanding to other major cities internationally, proving the vegan trend has truly gone global.
Try the original.
Order a Kale Caesar, a guacamole burger and a raspberry tiramisu cupcake.
Wanna go Mexican? 
Check out Jajaja Plants near Hudson Yards.
These amigos serve all-vegan mexican street food like "chorizo" burritos, coconut queso quesadilla and vegan tacos. 
There is also a Jajaja location where we're headed next, which is…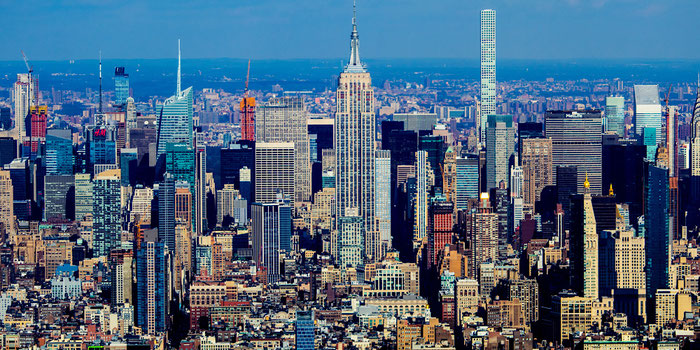 Williamsburg
Out to the hippest borough, Brooklyn, because it's more accessible from the lower east side.
Williamsburg is an ultra hip area that was the first Brooklyn neighborhood gentrified by millennials and transformed the culture of NY itself. 
Champs takes classic diner comfort food and makes it veggier.
A comforting selection is Mozzarella Sticks, Philly Cheesesteak, and Cannoli Cream Waffle, all more vegan than they sound!
Public Records is a concept vegan experience and an intriguing backup.
Besides vegan specialties, it's a music venue, bar and indie zine shop.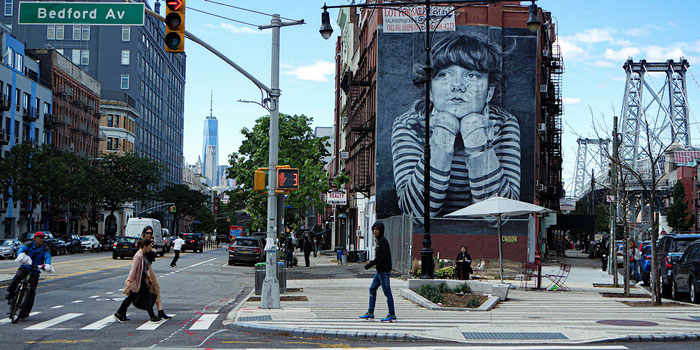 BusHwick
Finally, we end in Bushwick, because it's the last stop on the L Train - End of the line!
Luckily it's not the end of your options. 
It's saved it for last so we can break the rules and name a few!
Brooklyn Mac has mastered the art of an emerging trend called "vegan junk food". 
BUNNA, the final stop on our trip around the world's vegan cultures, offers Ethiopian plant-based preparations.
Like Public Records, it's also a music venue.
Sol Sips is a fairly recent addition to the neighborhood, a homey spot beloved by the community.
They practice "mindful consumption".
Brooklyn Whiskers is a vegan breakfast nook that makes your morning adventurous with dishes like Figgy Toast and Scram de la Casa Linda.
Don't miss The Carolina sandwich at lunch time! 
Finally, hop into Toad Style, which offers quick and casual vegan bites all made from scratch.
To complete the casual feeling, get your bite from their food truck at dive bar Marco's on the Broadway of Bushwick.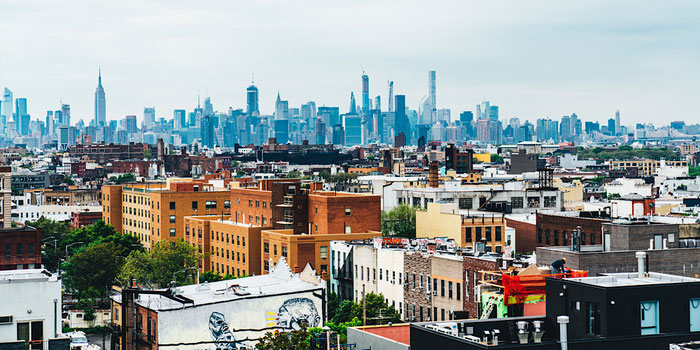 Carnivores complain vegan food leaves you with an appetite, and it's true, these restaurants will leave you with an appetite... for more vegan yummy in your tummy!