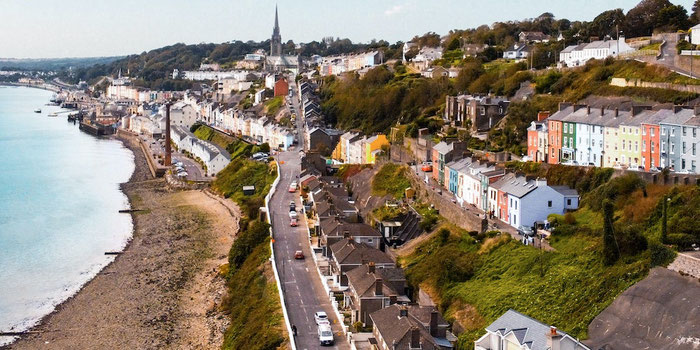 Although Ireland has a rather carnivorous history, veganism is definitely on the rise, fueled by health, environmental, or animal concerns.
There are tons of vegan restaurants are cropping up all over larger Irish cities.
Even outside the hustle and bustle of more densely populated areas, veg-friendly items are available at most cafes. 
cornucopia
Dublin has the most thriving vegan scene in Ireland.
The original vegan restaurant here is of course Cornucopia, which has been serving fresh, whole plant-based foods since 1986.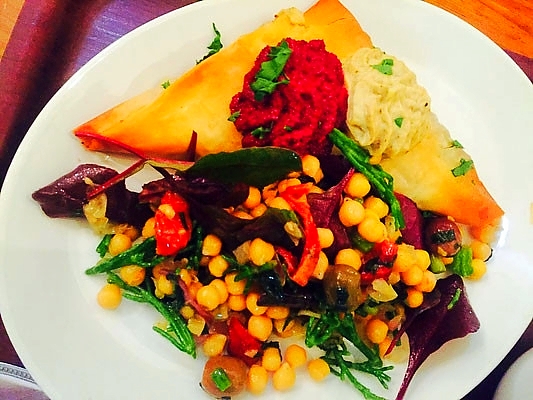 sova vegan butcher
But newer options also abound, like Sova Vegan Butcher.
This great spot started as a pop-up and formally opened its doors in 2016.
With an emphasis on fine dining, their menu includes seitan steak with pepper sauce and chia burgers. 
the planted bean
Another great vegan cafe in Dublin is The Planted Bean.
This take-away only coffee shop offers vegan comfort foods using ingredients like jackfruit and vegan cheese as well as sugar-free desserts.
The menu changes twice a month so there's always something new to try, like the double chocolate doughnuts, dirty nachos, or buffalo cauliflower wings. 
veginity
Looking for vegan food with more of an international flair?
Try Veginity.
This awesome spot started as a food truck, and is now located in a funky industrial space.
On the menu here is vegan street food crafted by Australian chef Mark Senn, host of a popular youtube vegan cooking channel and author of the Losing My Veginity cookbook.
the electric vegan
Or, for a meatless take on traditional Irish favorites, head to The Electric Vegan for a "fry" that trades vegan substitutes for the bacon, sausage, and eggs.
Truly, when it comes to things to do in Dublin, vegan restaurants should be right up there on the list of great museums, castles, and churches to visit.
The happy peAr
With multiple locations, restaurants, grocery shops, and cookbooks, The Happy Pear is a spot not to be missed.
It has inventive and nutritious dishes, beautiful locations, and likely the two most good-looking twin chefs you'll ever see in your life.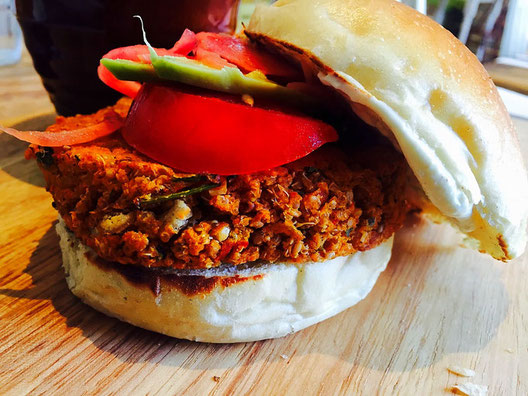 the earth cafe
While Cork is newer to vegan offerings, vegan dining is heating up here as well.
The Earth Café and 143V both opened in 2018, doubling the amount of vegan-only places in the city.
The Earth Café offers a chill vibe, great music, and specializes in delicious jackfruit wraps and buns.
143v
143V, housed in a charming cottage, really packs a punch with its vegetable and fruit juices, sugar-free desserts, and hearty dishes like the beetroot burger.
my goodness
Head to My Goodness if you have a hankering for kefir or kombucha.
the antiquity bookshop cafe
Settle in for a good read and homey food at The Antiquity Bookshop Café. 
THe underdog
Though vegan restaurants in other areas of Ireland can be harder to come by, they certainly exist and are worth checking out.
In Limerick, be sure to visit The Underdog.
With a menu featuring local and seasonal options, the roasted coconut curry and red pepper wrap get rave reviews.
the candied hazelnut
While touring Waterford, stop in to The Candied Hazelnut - lovely décor, a friendly staff, and delicious comfort food await.
Favorite menu items here include the lasagna, "fish" and chips, and shepherd's pie. 
Of course, there are many more vegan-friendly cafes in Ireland, easily located through apps like Happy Cow.
Also check out these resources for area grocery stores and caterers with vegan options, making eating while in Ireland easy and convenient. 
Visit - and eat - without worry!