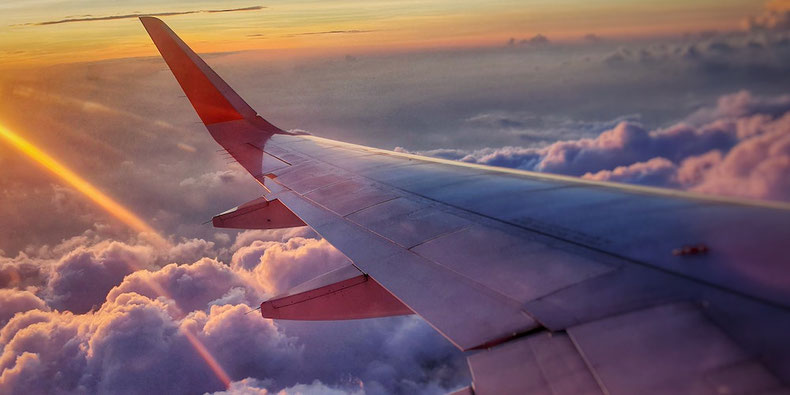 This is how I travel and live with only 11 pounds (5 kgs).
Packing has always been a fun experiment in minimalism for me. Hey, I played a lot of Tetris as a kid. Nowadays it's even becoming more necessary to go more minimal with your luggage, as so many airlines' restrictions are tightening up all the time. There are a handful of international airlines that have restricted both their allowed carryon luggage's weight and size dimensions and also a bunch that only allow one carry-on bag. So, what's one do to avoid checking your bag and paying fees? One lightens up. Like, a lot.
Once upon a time, I was stringing a ton of flights together and had to research the carry-on weight size and dimension requirements for all the airlines, and I decided that going as minimal as possible would be easier than worrying about researching every single airline, forever. So, I figured staying at or under 11 pounds and at or under the dimensions of 17 x 12 x 7 inches would be the easiest way to go, and so far, it totally works.
Carry-on is so much easier and safer than checking bags. You keep your bag with you, it's never out of sight, you don't pay any extra fees, your stuff doesn't get broken, stolen or lost, and you can skip the check-in counter and luggage claim carousels at the airport! Easy breezy! Read more about why traveling light is so great!
 This entire pile weights less than 11 pounds.
Heads up, this post contains affiliate links to recommended products. 
1 pound: Bags
 My main bag is a Pacsafe Slingsafe 300Gii. It measures about 15.7 x 11.2 x 5.1 inches and is about 12.3 Liters. I love the sleek minimilist design and the anti-theft features. It's super lightweight, water resistant, and strong, built with slash-proof steel cables woven in. It has RIFD blocking pockets and you can lock the zippers so pickpockets can't get in.
When I don't want to carry the bag, I use a Pacsafe Slingsafe 75Gii. It's tiny, light, minimal and holds a ton. I keep daily stuff, sunglasses, my phone and always have room for more. The zipper locks, the slash-proof strap is re-inforced with steel, and you can also lock it to furniture for safety.
To keep organized, I like Lewis N. Clark Storage Cubes because they are ultra light, breathable, and expandable, which makes them very easy to pack a lot into and then compress. I carry two: one for clean clothes and dirty clothes.
How to pack a storage cube: Expand to full size, roll clothes, pack them in tight, zip the top closed, then use second compression zipper to condense it down. It lessens the height by half!
4 pounds: Gadgets
Less than 1 pound is my unlocked iPhone 6. My newest acquisition that I'm falling fast for. With all the beauty and ease of Apple, it automatically and wirelessly syncs all photos and videos it takes from it's fantastic 8 megapixel camera to the cloud and all other Apple devices. I love cloud simplicity. Throw in a global SIM and you're good to go!
About a pound is my iPad mini. I love this little machine because you can do everything with it. It's small, light and great for entertainment. I love it for reading books, listening to music and podcasts, and watching tv and movies while traveling. Yes, l do worship at the cult of Mac... Join me...
Ah, my beautiful and brilliant 12 inch MacBook. It's super light at only 2 pounds. Carrying it around is a breeze. The retina display is magical and after trying out the unique keyboard and trackpad on this model, I really don't know how I ever lived without them. 
All accessories, cases and chargers are included in the weight.
4 pounds: Clothes
Clothes always weigh more than I think. And I'm not that big of a girl. But alas, you need clothes. I usually have 2 or 3 pairs of shoes and about 15 pieces of clothing: 5 shirts, 5 shorts/pants, and 5 dresses. It can all be mixed and layered. Also some undies, socks, swimsuit, scarf, hat, and jacket. See all those things here. 
It should probably be noted that I'm not at all into fashion and I really could not care less about brand names, so I buy things that are comfortable and cheap. I spend a lot of my time with animals who are mostly color-blind and don't care what I look like. It has also been brought to my attention that I have the wardrobe palette of Johnny Cash. I seem to like black. Well hey, it matches. And, I love me some Cash. 
I can easily go about a week without having to do laundry. And when I do, it's either one itsy bitsy load in a washing machine, or it can all be easily hand-washed in a sink and hung to dry in a few hours. On travel days, I wear the heaviest pieces, like my sweater and sneakers, so that weight doesn't count.
It's easier than you'd think to have so few clothes; you really only do wear a few. Why not own only the things you love? A few multi-functional pieces can work really well year-round. Layering is your friend. You can always add and subtract along the way and adjust for the temperature, the continent, the activity, or the season. There are no rules. Just keep some clothes on. Ok, there's one rule. 
'Simplify, simplify, simplify!'
2 pounds: Everything Else
More specifically: passport, cards, drivers licenses, glasses, sunglasses, first aid kit, lock, international adaptor, and toiletries.
Toiletries are my least favorite to pack because you can get them most anywhere. Or make them. I don't like taking liquids because they're quite heavy, they break, spill and explode at high altitudes, and they're a huge pain in the butt at airports. Really, why bother flying 2 ounces of shampoo across an ocean?
I carry only super light zero waste essentials that can get me through several days of travel, like soap and toothpaste. And, since we're sharing, I love simple living, I'm not a fan of chemicals, and I have short (very un-styled) hair, so I don't carry any products. Last but not least, I usually keep earplugs in case it's loud and a buff in case it's bright, or if the sun never sets. (Looking at you, Iceland.)
But what about activities? How can I still have fun? Easy. It's called renting! Just like renting a hotel room or a car, you can also rent most anything else you want - like camping gear, tents, bicycles, scooters, diving gear, surfboards, stand-up paddleboards, kayaks, boats and more. Skip the burden of ownership and stay light!
*Update: check the 2nd packing list with this bag and the 3rd packing list with this bag!
How do I fit it all in? Easy! With room to spare! And a drink!
Disclosure: This post contains affiliate links that may earn me compensation if you purchase through them.