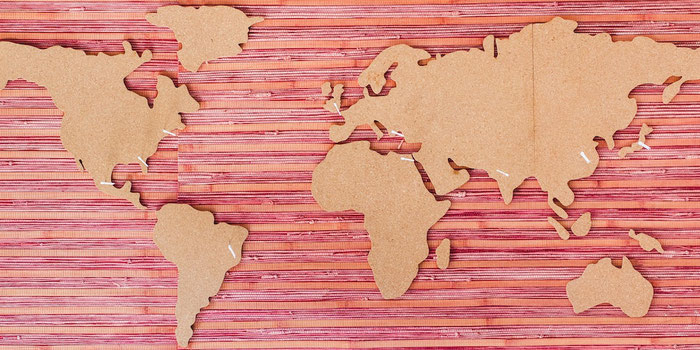 How do people travel full-time? This is the number one question that I get asked every time I tell anyone that I travel indefinitely.
So I came up with the top ten secrets to traveling full-time! Most of these are exactly what tools I use, and I threw in some extras that you can use, too. Because I'm rad like that.
1. Homelessness
The top secret to staying on the road is being a full-time traveler, and also voluntarily homeless, with no home, obligations, or bills. I don't live anywhere. I have no base. I don't even have anything stored anywhere. I only own my 11 pounds of stuff that I carry with me.
This also means I don't have any of the traditional expenses that most people have, such as mortgages, rent, property tax, utilities, bills, cars, insurance, cable, phone, gym memberships, housecleaners, gardeners, storage units, and so on and so on and so on. And this also means that I can travel and live pretty cheaply, especially since I travel solo. 
2. Housesitting
I'm able to travel the world full-time by house-sitting. This means that I never pay for accommodation and always have free rent in amazing houses all over the world. I really like Trusted HouseSitters and get most my sits from them.
Housesitting is an unpaid service, you are exchanging your attention and care for free rent. You do have to pay your own travel expenses to get there, but it often evens out since you are usually gifted with a tip and left plenty of food and entertainment.
Also, I get to live in very luxurious homes, most often with all the mod cons and unlimited wifi and premium tv channels. Also, I do see lots of other cool extras like electric blackout blinds, home gyms, pools, hot tubs, saunas, movie theater rooms, indoor gardens, outdoor courtyards, full draft bars, and wineries.
You get the picture. You name it, I've seen it. I've stayed in beautiful seaside beach houses, historic old cottages, idyllic country homesteads, modern architectural masterpieces, penthouse lofts, and classic inner city townhomes.
And of course, I housesit to love animals and give animals the care they need. So I'm always accompanied by some of the sweetest little furry people in the world. I think I can easily say I've pet-sat every pet species that exists.
It's such a great pleasure to me to spend quality time getting to know animals and learning their personalities and quirks. I love them all and that means the only negative thing about housesitting is saying goodbye! 
3. Travel Blogging
Travel blogging income can come from a myriad of sources, mainly by sponsored posts, links, display ads, affiliates, and product reviews. I partner with companies that are specifically chosen for my particular niche, so I like to recommend travel products or vegan products.
For example, this website you are reading right now was created in Jimdo, my website provider that I absolutely love and highly recommend.
And to get completely away from the money, welcome to the trade of our people since the dawn of time, the good old barter system! The simplest way to exchange what you want for what someone else wants. This reciprocal service can be used to get a variety of products and services in exchange for exposure, promotion, or advertisement for the brand. Win-win.
4. Slow Travel
In my opinion, traveling slow is the best way to go. I can't possibly enjoy the travel or the destination if it's in some rigid time from like 1 or 2 or 3 days. Hell, I'd be tired when I got there and just want to relax and sleep. And who wants to have to stick to an itinerary or a schedule anyways? Schedules suck!
Slow travel allows you chill out, explore more, travel deeper, go at your own pace, and it even lowers your overall travel expenses. 
Here's an example: Say you visit one city a week, your transportation to get there is $100 x 4 weeks in a month= $400 in travel expenses per month. Or, visit one city a month, transportation to get there is $100 = $100 in travel expenses per month. 
Or better yet, Stay 3 months at a time in one place and that same $100 transportation still applies so your total travel expenses go all the way down to only $33 per month. Slow travel can really add up.
5. Budget Travel
Slow travel also has a great side affect of being budget travel since it can lower your travel costs. You may also have more time to plan, book flights in advance and get a better deal, research the cheapest travel plan, meander to local restaurants or street food, etc. 
Personally, I don't buy things like souvenirs, or anything tangible, except for food. I also don't spend a lot of money on travel related things. I don't spend money on tours or attractions. I walk as much as I can so I don't spend much on transportation unless absolutely necessary.
If I can't walk somewhere, then I'll use cheap public transportation, and for airfare, I always book one way flights. I never spend money on accommodation, so I pretty much just spend it on food and drinks. Because that's what I like to do, eat and drink.
Housesitting is a perfect fit for budget travel because you get a free place to stay, free entertainment, and you have a full kitchen to use if you want to buy groceries and cook at home, which (some people say) can sometimes be cheaper than going out to eat. Check out more tips and tools I use to travel full-time. 
6. Simple Living
You can very cheaply and easily make personal care products like toothpaste, deodorant, laundry detergent, so there's no real need to stock up on processed products, and if you really want to, you can always buy them anywhere you go anyways. 
Living simply saves money because you're not sucked into the cyclical consumerist trap. Dave Ramsey said it best, "We buy things we don't need with money we don't have to impress people we don't like." Spend your money on experiences, not things. 
7. travel Insurance
Make sure you have travel insurance, whether it's through your health insurance, your credit card, or an additional policy you have to purchase. Because all the budgeting and simple living in the world won't help if you have to spend all your money out of pocket on a medical emergency in another country. 
What happens if you get bit or fall or contract some disease? I know people that have broken ribs, been bitten by spiders, and even had dental emergencies on the road. Don't be caught off guard. Stay covered. Stay prepared. 
8. travel Hacking
Travel hacking allows you to calculate points and rewards from credit cards and turn them into more credits. This particular hobby is a little labor intensive to me, so I suck at it. Check out some of these books for tons more info on that. 
I am a big fan of joining airline rewards clubs. They keep you updated on great deals and often come with some insider goodies you otherwise wouldn't know about. I also recommend following airlines (and other travel companies you like) on social media, where they often advertise special promotions and deals you wouldn't otherwise know about.
Or, take the easy road like me, and use simple search engines like Momondo and services like Flystein to find awesome deals without any work at all!
9. Sharing
You can save big bucks by getting in on the worldwide sharing community. Airbnb lets you stay in homes and can sometimes be cheaper than renting a hotel room.
Couchsurfing lets you stay with locals for free. There are dating sites where you can find travel buddies and share travel expenses. You can also rent co-working spaces if you need an office or spot to work in.
You can rent a car2go in many cities. Bla Bla Car lets you share the expenses of a road trip.
10. Working
There are tons of work exchange programs like wwoof, workaday, or you can get a working holiday visa for a specific country. You can work on the road by picking up actual jobs or you can work online. Many people who are digital nomads do anything from coding to website building to graphic design.
Lots of people work on the road by doing anything from teaching languages, yoga, bartending, dog walking, hospitality or seasonal work, and of course, by earning money travel blogging, or various other ways to earn money and travel. 
So, there's lots to do. It's a big world out there. And you can do whatever you want to make your own travel dream come true!